profile
Linda Jewell
Posted: Mar 02, 2020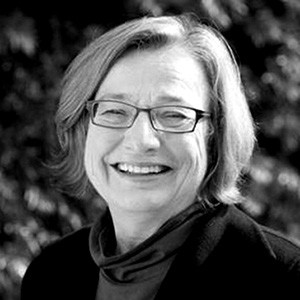 Linda Jewell, FASLA, is professor emerita of landscape architecture and urban design at the University of California, Berkeley, where she joined the faculty in 1991 and served as the chairperson for each program during her time there.  A committed educator, for fifteen years prior she combined professional practice with teaching at North Carolina State University, the University of Pennsylvania, and Harvard University, where she served as the chairperson of the Landscape Architecture Department for more than four years.
Ms. Jewell is a partner in the Berkeley, California, landscape architecture firm Freeman & Jewell and was a consulting partner with Reynolds & Jewell (formerly Hunter, Reynolds Jewell) in Raleigh for 25 years.  Her publications and design work have won numerous Merit and Honor awards from the American Society of Landscape Architects, including the prestigious Presidential Award in Communication for ten years of construction articles in Landscape Architecture Magazine, and, in 2008, The Jot D. Carpenter Teaching Medal. In 2015 Ms. Jewell was a Fellow at Dumbarton Oaks in Washington, D.C. She has published more than 35 articles on landscape construction and design and has produced several exhibitions, including a traveling exhibition on American outdoor theaters.
Statement: A force of nature, brilliant, talented, curious, and generous are just a few of the wonderful qualities attributed to Cornelia Oberlander. Although her influence has been global, I find her local contributions to the landscape and communities of Vancouver to be her most exciting achievements.  My fondest memory of Cornelia was a tour of Vancouver that she and her husband Peter generously gave me in 1995. We first visited the C. K. Choi Building, an early model of collaborative sustainable design that was under construction. She proudly announced that not only was she the landscape architect, but the architect and engineer were also women. As we walked throughout the city and surrounding environs, Cornelia and Peter's status as local celebrities was evident from the many Vancouverites who greeted us to comment on a local issue or completed project. While we walked, Cornelia also gave me constant, delightful advice on everything from the proper detailing of urban landscapes to preparing healthy dinners for my family. I will never forget the privilege of spending this time with her.