feature
A Look Back at Garden Dialogues 2017
"Do you know what we could have scalped these tickets for?," said one attendee at the Garden Dialogue at Alfred Caldwell's farm north of Chicago. The sold-out event was one of a dozen Garden Dialogues, held throughout the United States from early May to mid-October, that explored the influence of landscape on a variety of artists, including Isamu Noguchi, Frederick Edwin Church, James Rose, and Daniel Chester French.
The September 9 Dialogue at Caldwell's farm was emblematic of the deep-dive approach to each event. Caldwell, designer of the National Historic Landmark-designated Lily Pool in Chicago's Lincoln Park, spent some four decades on his farm in Bristol, WI, which was a canvas, laboratory, and classroom for his practice. The designer's biographer, Dennis Domer, the farm's estate manager, Richard Polansky, and the Illinois Institute of Technology's Ron Henderson joined TCLF's Charles Birnbaum for an extensive walking tour of the property. As with several other Dialogues, the event sold out very quickly and there was a long waiting list.
The season kicked off back in early May at Peckerwood Garden in Hempstead, TX, with its owner/designer John Fairey interviewed by landscape architect Keiji Asakura of Asakura Robinson Company. As one observer noted of Fairey, "He is continually experimenting with plants and treating his garden as an artist's canvas on which he paints with light, foliage, and even the wind." The month continued with a fascinating presentation of Brooklyn Bridge Park by Matthew Urbanski, a principal with Michael Van Valkenburgh Associates, followed by a walking tour of park highlights and areas not yet open to the public. May closed out with a weekend of Dialogues at the Southern California homes of several designers. Each location, like the Caldwell farm, is a place for constant experimentation. Included were the Montecito, Santa Barbara, home of landscape architect Susan Van Atta and her husband, architect Ken Radtkey; the Mar Vista, Los Angeles, home of landscape architect Pamela Palmer and her husband, architect (and awesome chef) Howard Rosen; and, the Pasadena home of landscape architect Nord Erikkson.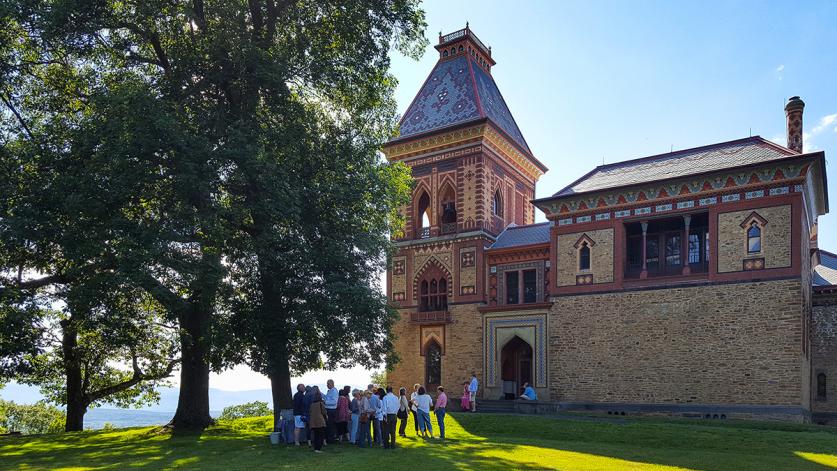 Renowned Hudson River School painter Frederic Edwin Church's Olana, the 250-acre Persian-inspired estate designed by Edwin Church in collaboration with Calvert Vaux, was the site of a June Dialogue with Margie Ruddick, Cooper-Hewitt National Design Award Winner in Landscape Architecture, and Julia B. Rosenbaum, associate professor and chair of art history at Bard College and Olana's director of research and publications. Another Dialogue took place in South Londonderry, VT, at landscape architect Robin Key's family home, Winhall Hollow, and featured site-specific environmental artist Dan Snow (subject of a recent It Takes One profile). This project is a multi-year collaboration and one that truly blurs the lines between landscape architecture and environmental art.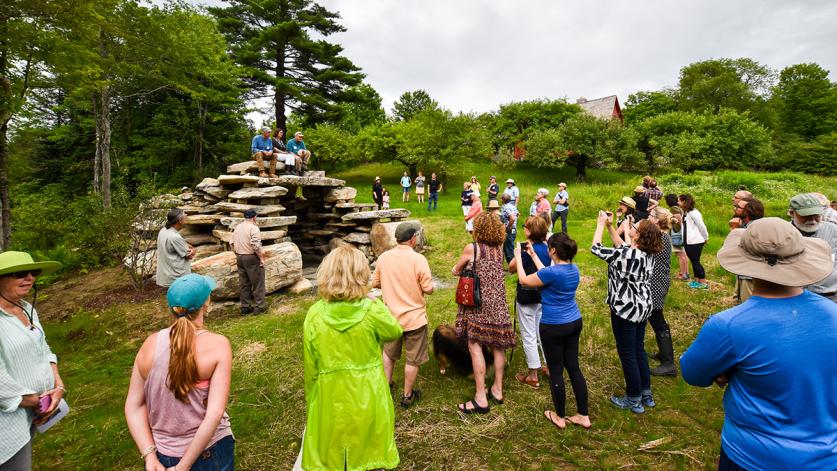 Innovative landscape architect Ken Smith, designer of MoMA's rooftop garden, provided insightful and entertaining observations about Isamu Noguchi at The Noguchi Museum in Long Island City, NY, in tandem with the museum's curator of research, Matthew Kirsch. TCLF Board Member and architect Joeb Moore, who also attended, provided keen remarks and generously underwrote tickets for some two dozen architecture students he teaches at Barnard and Columbia University.
A September Dialogue took place at Chesterwood, the idyllic 122-acre Berkshire summer retreat of Daniel Chester French, the sculptor of the iconic Lincoln Memorial in Washington, D.C. Executive Director Donna Hassler facilitated a conversation among distinguished experts and curators on the landscape as a place for respite and earnest art production, as well as a source of continued inspiration for contemporary artists. In Ridgewood, NJ, TCLF's Birnbaum joined Dean Cardasis for an in-depth look at the home of pioneering Modernist landscape architect James Rose. Cardasis, a landscape architect and director of the Rose site, is also the author of the new biography, James Rose: A Voice Offstage.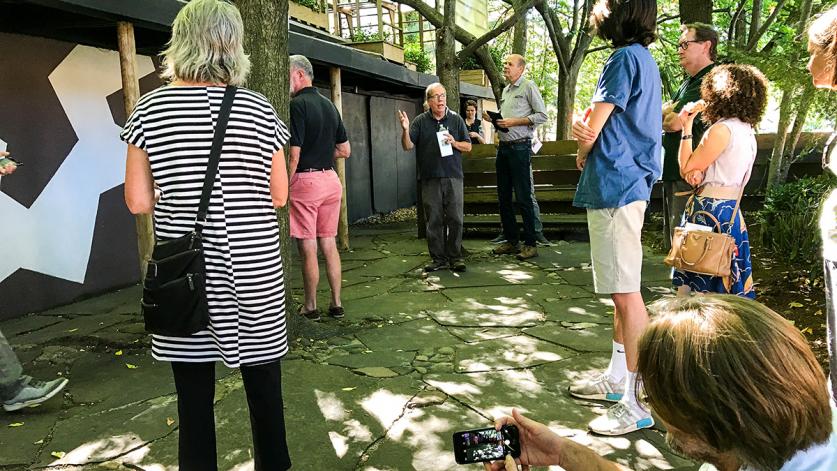 The season concluded on October 15 at Manitoga, a Shangri-La created from an abandoned quarry in Garrison, NY, by the revolutionary designer Russel Wright. Author, landscape designer, and stone aficionado Jan Johnsen provided her unique insights into how Wright transformed the raw material of this site into his home and studio, which today is a National Historic Landmark.
Each of these events takes a great deal of time to develop, schedule, and coordinate, and we are grateful to the owners and managers of these incomparable destinations for their time, energy, and patience. Thanks, too, go to the experts, curators, and others who participated as guides and facilitators and offered wisdom and insights. 
TCLF is also grateful to the Garden Dialogues sponsors who not only provided financial support, but who participated in many of the events and offered valuable observations and clever stories that enlivened each gathering. We wish to thank ABC Stone, Bartlett Tree Experts, Seibert & Rice, Stone Farm, and media partner Cottages and Gardens Magazines.
Planning is under way for the 2018 season of Garden Dialogues.