New Monograph on Beatrix Farrand's Role in the Design of Acadia National Park's Carriage Roads

New Monograph on Beatrix Farrand's Role in the Design of Acadia National Park's Carriage Roads
New Monograph on Beatrix Farrand's Role in the Design of Acadia National Park's Carriage Roads
The Public-Spirited Beatrix Farrand of Mount Desert Island, the first publication of the Beatrix Farrand Society Press, discusses Farrand's involvement in the design of the carriage roads running through Acadia National Park, her relationship with the Rockefellers, and how their collaboration influenced her later work at Dumbarton Oaks in Washington, D.C.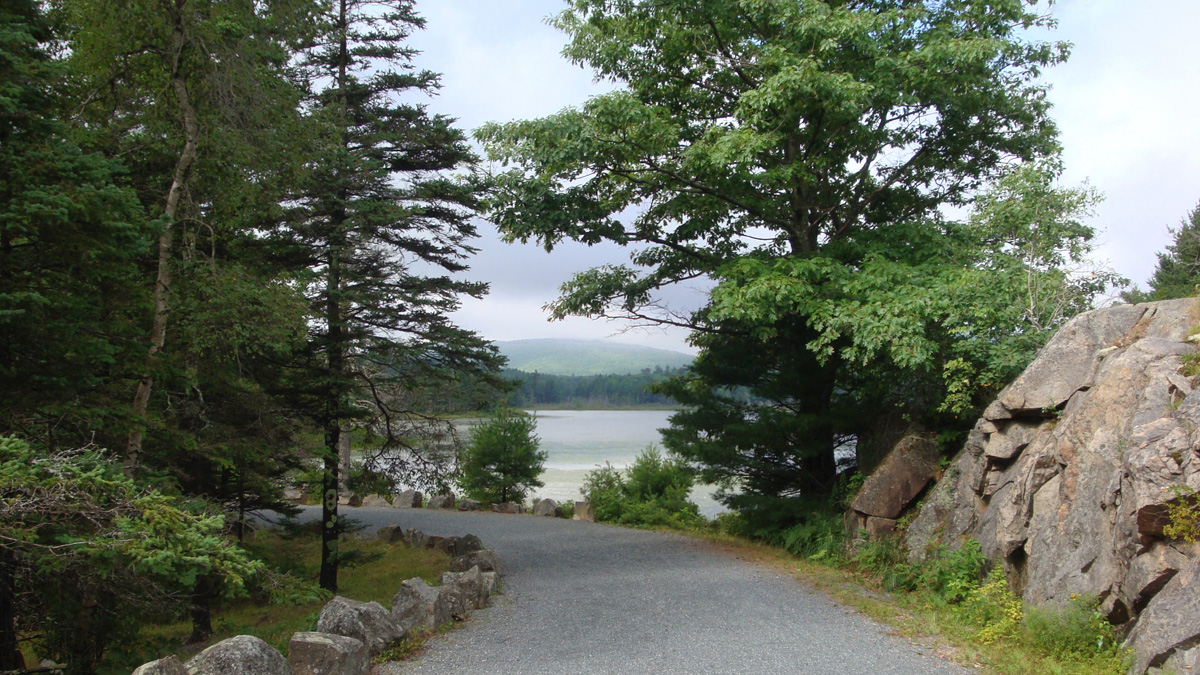 When the process of developing the General Management Plan for Acadia National Park first began in the late 1980s, most of the park's 45 miles of winding carriage roads had been neglected for more than twenty years. Only a couple of loop segments had received minimal attention after the Rockefellers ceased providing maintenance for all but the approximately ten additional miles still under their ownership. The carriage roads and bridges were not considered cultural resources by the park management at that time. In an effort to establish their relevance, the National Park Service planning team hired Rieley & Associates, landscape architects in Charlottesville, Virginia, to evaluate the current conditions of the system and to ascertain their history and relative importance. The subsequent Carriage Road Study compiled by Will Rieley and Roxanne Brouse became the basis for establishing the national significance of the collection of broken-stone roads that wind through forests, along ponds, and up mountains, providing access to sweeping vistas of the spectacular ocean, lake, and woodland views that make Mount Desert Island and Acadia National Park such a desirable destination. Restoration of the carriage roads became a centerpiece of the park's General Management Plan. In addition to federal construction funds, private money was raised through the Friends of Acadia to rehabilitate and endow the maintenance of the carriage roads, which now serve thousands of walkers, cyclists, equestrians, and cross-country skiers every year. 

In the process of their research, Rieley & Associates discovered the substantial role Farrand played through her long and close collaboration with John D. Rockefeller, Jr., on the vistas and planting design along the carriage roads of Acadia National Park. As the centennial celebration of both the National Park Service and Acadia National Park approached, The Beatrix Farrand Society was looking for a way to support this effort. Rieley & Associates was contacted to see if the firm's partners might be interested in creating a publication that drew heavily upon their research and specifically addressed Farrand's contributions. Brouse responded with great enthusiasm and set to the task of creating the monograph.
This richly illustrated publication contains historic photographs, numerous quotations, and more than a dozen selected letters between Farrand and Rockefeller illuminating their close, collegial relationship, shared vision, and careful attention to detail. The letters also provide insight into how each perceived the landscape, their intimate knowledge and deep appreciation of the native flora and fauna, and how sensitively the roads were designed and laid out. Farrand was an early proponent of native plantings as reflected in her plant list (included in the appendix) from which she chose and expertly placed trees and shrubs to frame views and heal the landscape following the park's construction. Nurserymen and foresters who contributed to the process are also acknowledged. The book begins with background history and closes with reflections on how the collaboration with the Rockefellers influenced Farrand's later work designing the estate of Robert and Mildred Bliss at Dumbarton Oaks in Washington, D.C. In the foreward, David Rockefeller describes the book thus: 
"This is a study well worth reading not only because of the technical information provided, but it describes the impressive results that can be achieved when two committed individuals work together in a respectful way to achieve a common goal."
2016 Hard-cover editions are now available through The Beatrix Farrand Society at www.beatrixfarrandsocietyshop.org/
Or by sending check or money order through the mail to:
The Beatrix Farrand Society
PO Box 111
Mount Desert, ME 04660
$40 for members of the Beatrix Farrand Society
$45 for non-members
$5 shipping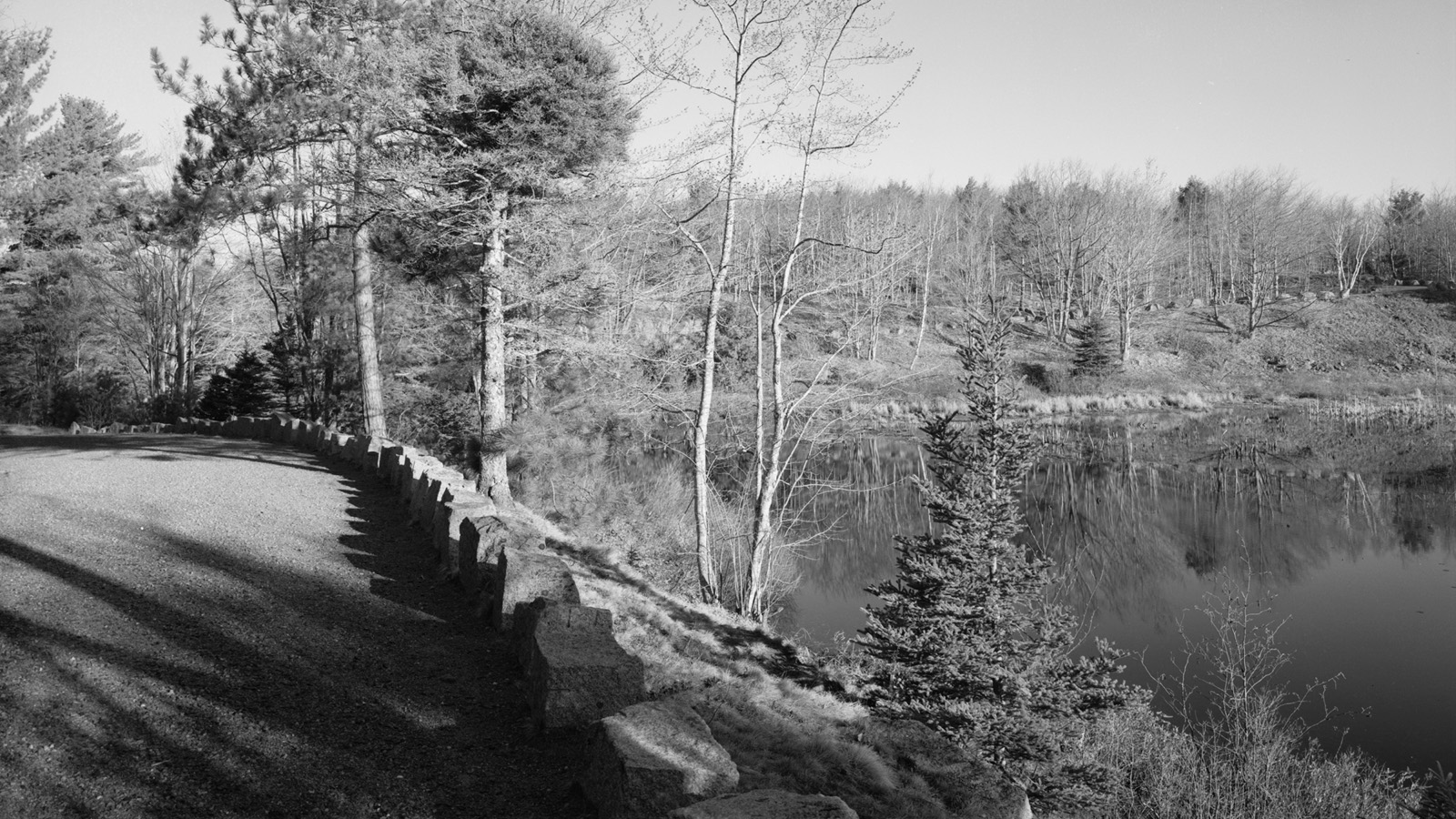 Banner photo has been altered by TCLF from an original photograph by Mary Louise Pierson © 2012 (www.mlpierson.com)