Professor Joseph Low ("Pepe") Karmel Writes about the Art Historic Importance of MARABAR (2020)

MARABAR Letters of Support
Professor Joseph Low ("Pepe") Karmel Writes about the Art Historic Importance of MARABAR (2020)
Professor Joseph Low ("Pepe") Karmel Writes about the Art Historic Importance of MARABAR (2020)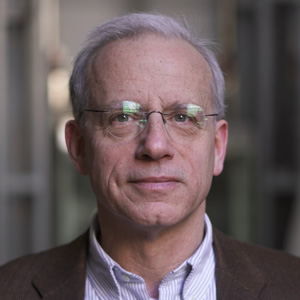 On May 15, 2020, author and associate professor of art history at New York University Joseph Low ("Pepe") Karmel wrote the following letter to the D.C. Historic Preservation Review Board (HPRB) concerning plans that would demolish the sculpture MARABAR at the National Geographic headquarters in Washington, D.C. Completed in 1984, MARABAR is the work of celebrated artist Elyn Zimmerman, who recently spoke with TCLF about her career and the National Geographic commission in particular. After officially listing the National Geographic headquarters in its Landslide program for threatened cultural landscapes and landscape features, TCLF also requested that the HPBR revisit the case in light of information that the review board lacked when it rendered its initial decision.
Greetings:
 I gather that the Historic Preservation Review Board is considering whether to grant landmark status to Elyn Zimmerman's 1984 installation Marabar, on the campus of the National Geographic Society.  I strongly urge you to do so. 
Marabar is one of the most important sculptural installations of the twentieth century.  It will be included prominently in my book Abstract Art: A Global History, to be published by Thames & Hudson in October of this year. 
 Zimmerman emerged in the 1970s as a leading exponent of the Los Angeles "Light and Space" movement.  Her approach was transformed, in 1976, by a three-month trip to India, where the rock-cut temples awakened her interest in stone. Her earlier studies had acquainted her with the narrow water channels running through Islamic gardens; now her visits to Mughal palaces and tombs, and to civic water tanks, reminded her of the expressive power of water. The pool and the channel return in Marabar, a title inspired by E.M. Forster's novel A Passage to India (1924). Here, large boulders border the pool. Sometimes they intrude upon the water; sometimes the water slices them in half, revealing dark polished surfaces. Marabar translates the experience of vision from vertical to horizontal: depending on the viewer's position, the pool becomes a dark doorway into the earth or a horizontal window opening onto a subterranean sky.  
 It would be a tragedy if this masterpiece were destroyed by an indifferent renovation of the National Geographic campus, when it could easily be preserved, remaining available to the art world and the broader public. 
 Thank you for considering this plea on behalf of a great work of art.
 Yours Truly,
Pepe Karmel

Department of Art History, NYU
100 Washington Square East, Room 303
New York, NY 10003
212-998-8180
E-mail: pepe.karmel@nyu.edu