Landslide
Expert Panel Advises: Spare Brooklyn Heights Promenade
As recently reported in the New York Times, an expert panel appointed by Mayor Bill de Blasio has recommended that New York City's Brooklyn-Queens Expressway (BQE) be reduced from six lanes to four in an effort to prolong the life of the deteriorating traffic artery. The recommendation is highly consequential for the future of the Brooklyn Heights Promenade, the innovative linear park that sits atop the BQE, which the panel says should not be involved in plans to reduce traffic woes.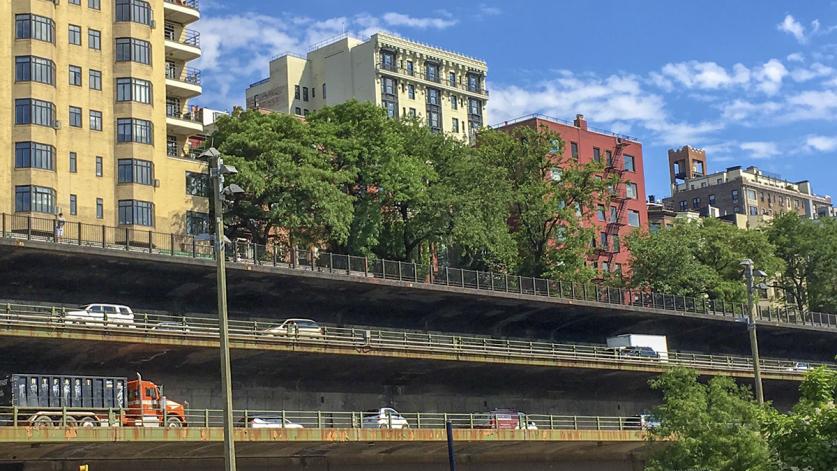 The promenade is a 1,826-foot-long platform and pedestrian walkway integrated with and cantilevered over the BQE. Designed in 1946 by Clarke & Rapuano, the expressway and public park atop it were built along the escarpment to conserve space and minimize intrusion in the surrounding neighborhood.
The promenade came under threat in December 2018, when the city proposed a plan to convert it to a temporary highway to accommodate traffic while repairs were made on the BQE. Released on January 30, 2020, the panel's recent report outlines several findings, the first of which is that "The Brooklyn Heights Promenade and Brooklyn Bridge Park should not be part of any transportation solution."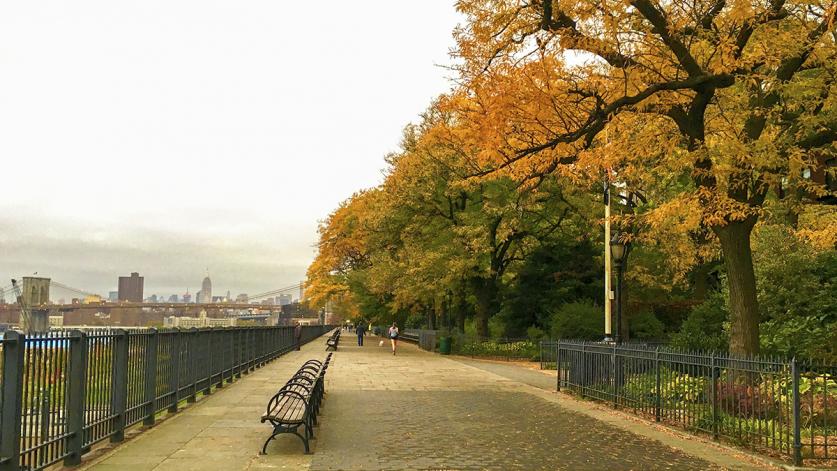 The panel found that reducing the BQE to a four-lane configuration would "make the highway safer, reduce injuries, avoid capacity-reducing accidents and breakdowns, and will make handling traffic during any construction more manageable." The report further cautioned that work to fix the BQE must begin this year: "Work on this new vision for the BQE needs to start immediately, as the implementation of a new roadway could take two decades." Citing new data, the panel further advised that "sections of the road may become unsafe and incapable of carrying current traffic within five years."
In addition to measures to divert traffic to other routes in Brooklyn, another factor that may make lane reduction along the BQE's eight-mile-long route viable is congestion pricing, a measure that would alleviate traffic and raise money by incentivizing drivers to find alternate routes.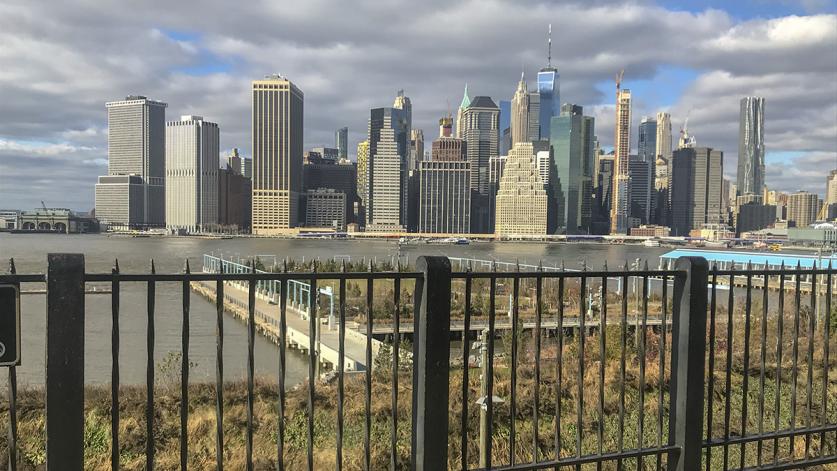 Municipal officials are now reviewing the panel's findings, which have yet to be adopted by the city's Department of Transportation. According to the New York Post, Mayor de Blasio has recently signed an executive order directing the New York Police Department to levy fines of up to $7,000 against trucks that exceed the BQE's 40-ton federal weight limit.  
TCLF added the Brooklyn Heights Promenade to its Landslide program after the New York State Department of Transportation announced two options to rebuild the Brooklyn-Queens Expressway, one of which would necessitate the construction of a temporary six-lane roadway on the level of the promenade, which would remain active for at least six years. Critics feared, however, that were the elevated highway to be built, it may well become permanent, with the promenade disappearing forever.