Garden Dialogues 2018: Millbrook, NY

Garden Dialogues 2018: Millbrook, NY
Garden Dialogues 2018: Millbrook, NY
Located in the Hudson River town of Millbrook, New York, this thirteen-acre secluded country property is surrounded by hundreds of acres of protected land. Mismanagement of the site over the years required a holistic approach to the reimagined landscape. With little else remaining on the central parcel of land, much of the work undertaken was to re-establish deciduous and evergreen plantings throughout the property and to selectively prune or remove any of the remaining mature trees on site that were in poor health. In addition to developing an ongoing tree-management plan, great effort was taken to re-establish and develop the site's many acres of meadows. As with much of the plantings on site, the meadows include strictly native plantings.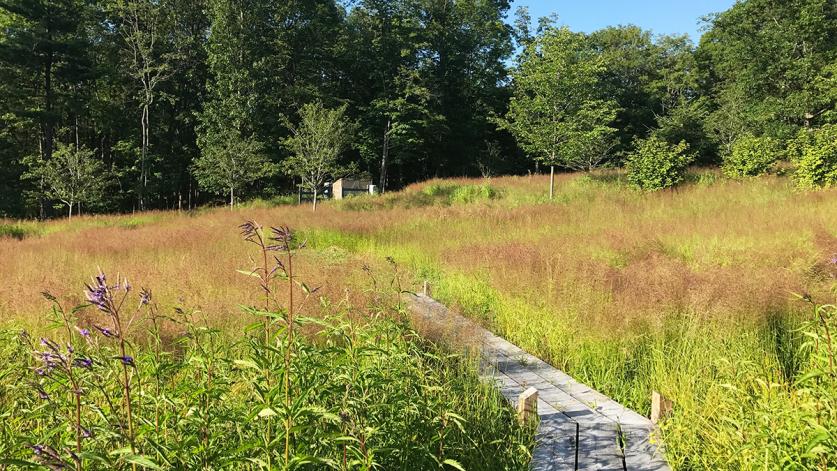 Access to the property and the overall circulation pattern were completely rethought to reorganize views into and within the site. Around the main house, guest house, and pool house, new parking areas, stone patios, stone walls, pathways between buildings, a large pond, and cultivated gardens were established. A cohesive materials palette was coordinated with the project architect to link the main house and outbuildings visually to the new stone walls, terraces, fences, and pathways.
At the conclusion of the Dialogue guests will be offered refreshments and light finger food, compliments of the hosts.  
Innisfree Garden is partnering with TCLF to make this Garden Dialogue a special experience. After touring the Millbrook Meadows site, all guests are invited to the nearby Innisfree Garden for a free guided tour by its landscape curator, Kate Kerin. Participants are encouraged to bring a picnic lunch to enjoy at Innisfree's lovely picnic area before the tour begins at 2:30 p.m.
Robin Key, RLA, ASLA, CLARB (partner in charge and co-designer), brings over 30 years of experience in educational, institutional, and residential projects to the practice she started in 1987. Her work bridges historic precedent and contemporary design by utilizing her extensive plant knowledge and strong background in site planning.
An interest in historic gardens has led her to many opportunities for the historic restoration of New York's landscapes, including the master plan for First Presbyterian Church in Greenwich Village; the restoration of the landscape of Saint Patrick's Cathedral in Midtown; the renovation of Alice Ireys' townhouse garden in Brooklyn Heights; and the restoration and modernization of the outdoor spaces for Tavern on the Green.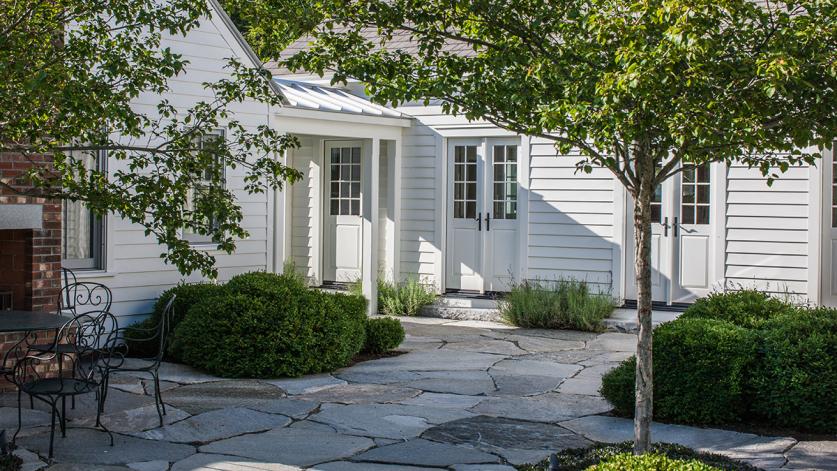 Beyond her studio work, Robin is also an active supporter of cultural institutions in the region. She currently serves on the Board of The Olana Partnership, whose mission is to restore the 250-acre environment of Hudson River School artist Frederic Edwin Church. Robin also serves on the Stewardship Council of The Cultural Landscape Foundation and the Advisory Board of The Noguchi Museum.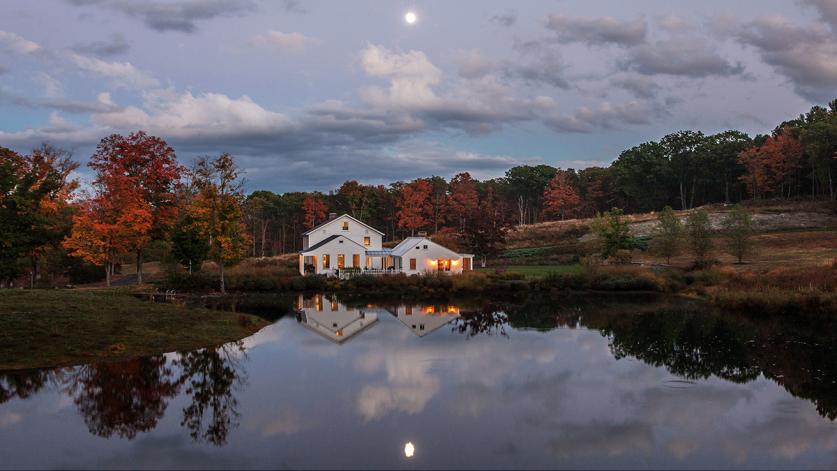 Erin Moriarty (project manager and co-designer) is trained in the fields of anthropology, botany, and landscape architecture. She brings a unique perspective to her work at RKLA Studio, where she has worked as a designer and project man­ager since 2006. Erin was the project manager on RKLA Studio's Tavern on the Green project, which won a 2015 Lucy G. Moses Preservation Award from the New York Landmarks Conservancy. She was also the co-designer and project manager for RKLA Studio's columbarium project at Center Cemetery in Norfolk, Connecticut, which has been featured in Landscape Architecture Magazine. Erin received a B.S. in ethnobotany from Vassar College and an M.L.A. from Cornell University.
2.0 LA CES™ professional development hours will be available to attendees.
Thanks to the generosity of our hosts and sponsors, tickets for Garden Dialogues are tax-deductible, and proceeds benefit the educational programs of The Cultural Landscape Foundation.
---
Refund Policy:
Cancellations and Refunds will be granted according to the following schedule:
Up to two (2) weeks in advance: 90% (Deduction represents administrative processing fees)
Less than two (2) weeks in advance but up to seven (7) days prior: 70%
No refunds will be made for cancellations seven (7) days prior to event
No refunds will be made for "No Shows" (a person who registers for a program but who does not cancel registration or attend the program).
Refunds will be processed as they are received or after the conclusion of the program, depending on the program date and when cancellation occurs. Refunds may take five (5) to seven (7) business days to process.