The Oberlander Prize Advisory Committee
The Cornelia Hahn Oberlander International Landscape Architecture Prize (" Oberlander Prize") Advisory Committee is broadly charged with developing the fundamental structure and organizational framework of the Oberlander Prize, including its philosophical framework, mission and vision, eligibility standards, and jury composition. Members of the committee agreed to participate in these efforts for at least one calendar year, with at least two in-person meetings and approximately three conference calls. The Oberlander Prize Advisory Committee's first meeting was held on Thursday, June 14, 2018, at the Nasher Sculpture Center in Dallas, Texas.
Image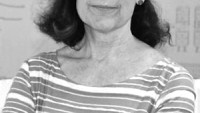 Elizabeth K. Meyer (chair), FASLA, is the Merrill D. Peterson Professor of Landscape Architecture at the University of Virginia School of Architecture. A landscape architect, critic, and theorist, she has received numerous teaching awards, including the Jot Carpenter Teaching Medal from the American Society of Landscape Architects. She was appointed a member of the U.S. Commission of Fine Arts by President Barack Obama.
Image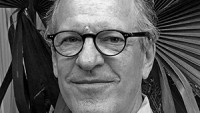 Thomas Bacon, FAIA, founding partner of Lionstone Investments (sold in 2017), has served as chairman of the Houston Parks Board for a decade, where he led the formation of Bayou Greenways 2020, a public- private partnership that created 3,000 acres of linear parks and 150 miles of off-road trails. Prior to forming Lionstone, he was a senior officer with Hines, heading its operations in Latin America and having responsibility to build its U.S. investments platform. Bacon also serves on the Advisory Board of the Kinder Institute for Urban Research in Houston, Texas.
Image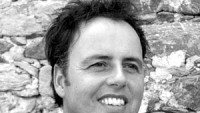 Adriaan Geuze, IR, RLA, OALA, is a founding partner and design director of West 8 in Rotterdam, The Netherlands, and New York, New York. He and his firm have won numerous design awards, including the Rotterdam Maaskant Prize, the Rosa Barba European Landscape Prize, and the Veronica Rudge Green Prize for Urban Design from the Harvard University Graduate School of Design. In 2005 Geuze was chosen to curate the Second International Architecture Biennale Rotterdam.
Image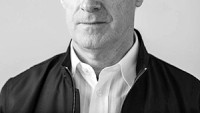 Gary R. Hilderbrand, FASLA, FAAR, is a founding principal and partner of Reed Hilderbrand in Cambridge, Massachusetts, and New Haven, Connecticut. He is the Peter Louis Hornbeck Professor in Practice at the Harvard Graduate School of Design. Hilderbrand is the recipient of numerous awards, including Harvard University's Charles Eliot Traveling Fellowship, the Rome Prize in Landscape Architecture, and, most recently, the Design Medal from the American Society of Landscape Architects.
Image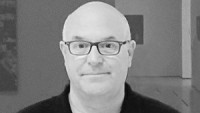 Joeb Moore, FAIA, NCARB, is the principal of Joeb Moore + Partners in Greenwich, Connecticut. He is an adjunct professor of architecture at Barnard College and a visiting professor at the Yale School of Architecture. Moore's work has received numerous state, regional, and national honors, including the AIA New England Honor Award for Design Excellence. The magazine Residential Architect named him one of the "Top 50 Residential Architects in the US."
Image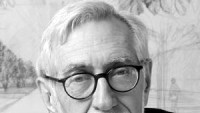 Laurie D. Olin, FASLA, FAAR, is a partner of OLIN in Philadelphia, Pennsylvania, and Los Angeles, California. He is emeritus professor of practice of landscape architecture at the University of Pennsylvania and is the recipient of the 2012 National Medal of Arts, bestowed by the National Endowment for the Arts and the president of the United States. He was also awarded the ASLA Medal from the American Society of Landscape Architects, the Society's highest award.
Image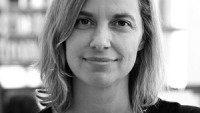 Kate Orff, FASLA, is the founder of SCAPE Landscape Architecture DPC in New York, New York, and New Orleans, Louisiana. She is an associate professor in Columbia University's Graduate School of Architecture, Planning, and Preservation, where she also directs the Urban Design Program. In 2017 Orff became the first landscape architect to receive the prestigious MacArthur Fellowship.
Image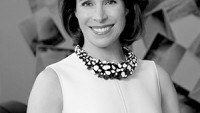 Catherine Marcus Rose has served as a trustee of the Dallas Museum of Art since 2001 and is currently the president of the Board of Trustees. An avid supporter of museum collections and art education, she served as the inaugural co-chair of the Nasher Prize in 2016. She also currently chairs the Advisory Board of Teach for America Dallas-Fort Worth and is a member of the Executive Committee of Southwestern Medical Foundation and the Grand Teton National Park Foundation Advisory Council in Jackson, Wyoming.
Image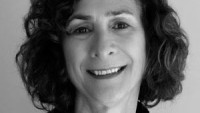 Joan Shafran (ex officio), a co-chair of TCLF's Board, is a Managing Partner of Powell Partners, a family real estate investment company which specializes in commercial and residential real estate. Currently she is part of a Family Office in Cleveland, OH, where she serves on both the Executive and Investment Committees. She was formally the Executive Managing Partner of the Berimore Company, also a real estate Investment Co.  From 1996 until 2011 she served on the Board of Directors of Forest City Enterprises, a publicly traded real estate company.
Image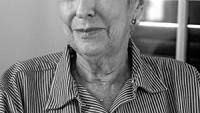 Susan Turner (ex officio), FASLA, is professor emerita of the School of Landscape Architecture at Louisiana State University, where she served as interim director, graduate program coordinator, and associate dean of the LSU College of Design. She is currently principal of Suzanne Turner Associates, a firm specializing in cultural resource history and management, community preservation planning, and landscape design. She has consulted on historic landscape projects in Louisiana, Texas, Mississippi, Alabama, North Carolina, South Carolina, Georgia, and Illinois.
Image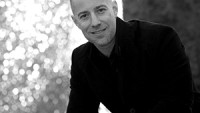 Charles A. Birnbaum (ex officio), FASLA, FAAR, is the founder, president, and CEO of The Cultural Landscape Foundation. He has authored and edited numerous publications on the stewardship and history of landscape architecture. He is a recipient of the Rome Prize in Historic Preservation and Conservation, a Loeb Fellowship at Harvard's GSD, and the Alfred B. LaGasse Medal and President's Medal from the American Society of Landscape Architects, which in 2017 awarded him the ASLA Medal, the Society's highest award.
Image Credit: Prize Advisory Committee & Lead Donors at the Nasher Sculpture Center, Dallas, TX, June 14, 2018. Left to right: Thomas Bacon, Kate Orff, Joeb Moore, Adriaan Geuze, Laurie Olin, Rob Haimes and Joan Shafran (Lead Donors), Elizabeth Meyer, Catherine Marcus Rose, Gary Hilderbrand, Suzanne Turner, Charles A. Birnbaum. Photo courtesy The Cultural Landscape Foundation.
< Prize Landing Page | Nominee Qualifications, Jury Process and Governance >