It Takes One: Karyl Evans

It Takes One: Karyl Evans
It Takes One: Karyl Evans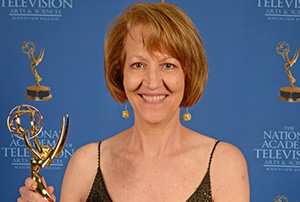 Karyl Evans is the writer, producer, director, and editor of the documentary The Life and Gardens of BEATRIX FARRAND. She has won six Emmy awards for her documentary film work and recently received a Historic Preservation Award from the Garden Club of America. Her undergraduate degree is in horticulture, with an emphasis in landscape architecture, and her master's degree is in filmmaking. Ms. Evans is a Yale Fellow and recently earned her Master Gardener certificate from the University of Connecticut. More information can be found about her documentary film on Beatrix Farrand at BeatrixFarrandDocumentary.com
How did you become interested in filmmaking as a profession?
My mother is a plant geneticist, and my father was an agronomist, both with Ph.D.s from Cornell University, so I grew up in a family with a love of science and nature. However, after working in the field of landscape architecture for a time, I realized I was an artist and educator at heart. I preferred to be a filmmaker because I could collaborate with a group of creative professionals to give voice to people who have no voice. I went back to school and earned my master's degree in television and film at San Diego State University and have been very happy making documentary films ever since.
Your films largely focus on cultural landscapes. What drew you to that subject?
I have been drawn to the natural beauty of landscapes my entire life. Early family trips to the national parks and to every arboretum and botanical garden my mother could drive us to piqued my interest. I grew up spending summers in Maine where I was surrounded by natural landscapes. As student of horiculture and landscape architecture, I continued to study cultural landscapes and when I trained to be a film maker in graduate school, I found that these spaces were the most interesting for me because they all had a story to tell. I love to learn about new ideas and to find creative ways to communicate compelling stories to others.
What inspired you to create a documentary about Beatrix Farrand's life and career?
I first heard about Farrand in 2005 from landscape architect Diana Balmori, who was giving a lecture at the Garden Club of New Haven, where I am a member.  After that lecture, I began visiting Farrand's extant landscape commissions - the first being Dumbarton Oaks in Georgetown, D.C., where I was immediately inspired by her phenomenal eye for design. After that visit, I had to know more about this woman who managed to have a significant career in a male-dominated profession during a time when women did not even have the right to vote. Once I started researching her career, I discovered that many of her male peers did not believe a woman could be a successful landscape architect. With my mother being a plant geneticist in the 1950s, and with my being a woman television director in the 1980s, I personally understood the tenacity, self-confidence, and talent it took for Farrand to succeed in her chosen field. I felt it was time for her genius to be rediscovered, but this time through a documentary. I have researched and worked on my film, The Life and Gardens of BEATRIX FARRAND, for the past seven years, visiting more than 60 related sites. Since 2018, I have traveled with my film across the country to more than 90 screenings and lectures, while continuing to research Farrand's many landscapes.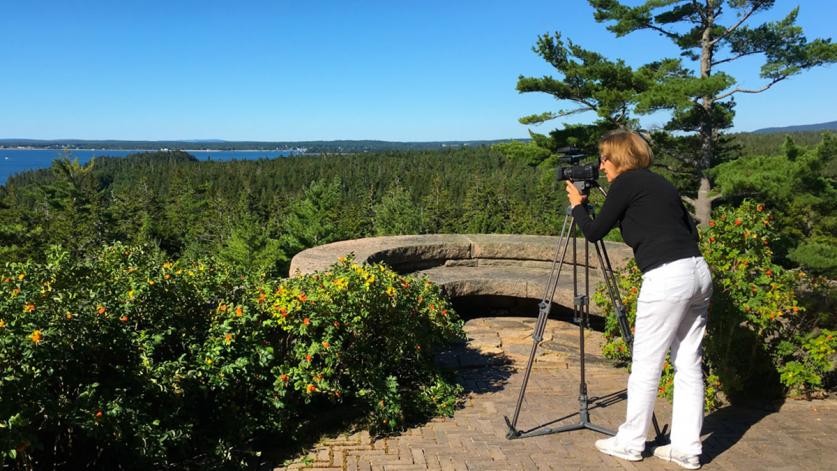 Farrand grew up among a family of strong women, including her aunt, the Pulitzer Prize-winning author Edith Wharton. How did Farrand's personal relationships with these women influence her career?
Farrand grew up in the privileged world of New York City's elite. For a woman in the late 1800s who had very few professional options, this was important because her family was wealthy and connected enough to send her to Harvard and Columbia (for private instruction, since women were not allowed to enroll in these institutions) and to send her on the Grand Tour of Europe to study the work of landscape architects. Her aunt, Edith Wharton, was only ten years older than Beatrix, so they were more like sisters. Wharton's interest and knowledge of garden design were certainly an influence on young Beatrix, who was initially interested in just the plants. Farrand's mother, Mary Cadwalader Jones, also proved to be a great influence. Jones was well-educated and very independent; she was well-known for the literary salon she produced, which included guests like Henry James and John Singer Sargent. Growing up with her mother and aunt, Farrand was a well-read, well-traveled woman.
How did progenitors in the field of landscape architecture influence her design work? In turn, what lasting impacts did she bring to the profession, and how did she inspire those who came after her?
The two landscape architects Beatrix Farrand admired most were Gertrude Jekyll and William Robinson. Farrand traveled to England in 1895 where she visited both Jekyll's home and gardens at Munstead Wood and Robinson's Gravetye Manor in Sussex. She was captivated by Jekyll's intricately planned but completely natural looking flower boarders and she admired Robinson's naturalist approach to landscape design. Both influences can be seen in Farrand's work at Dumbarton Oaks, where she worked with that hilly site to design multiple formal garden rooms around the house that then flowed into a more naturalistic design plan as the land became more wooded. Farrand's career in landscape architecture has had many lasting impacts on the field. Very early on she proved that women not only had the raw ability to design landscapes, but could also succeed in the business of landscape architecture.This has led to thousands of women working in the field today.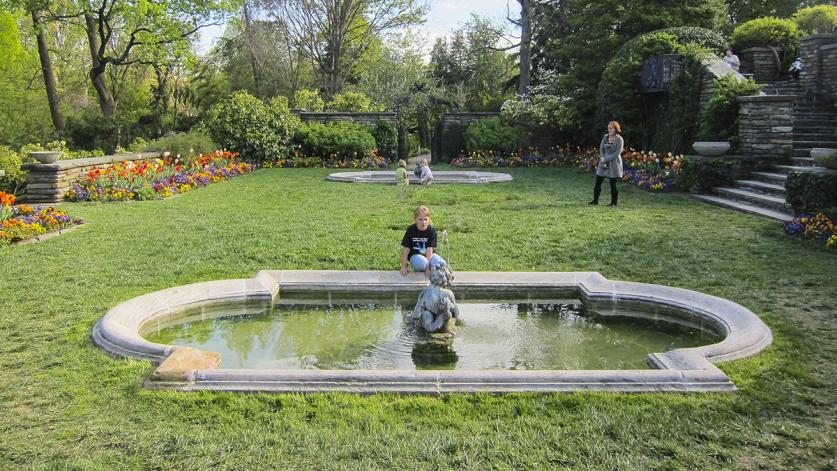 Aside from gardens, Farrand is known for her campus landscape designs, including her work at Yale University, Vassar College, and Princeton University. What was unique about Farrand's approach to campus planning?
Beatrix Farrand's most important campus design work was at Princeton and Yale University. She felt strongly that college campuses should be created so that students would be exposed to good landscape design. Farrand also understood that students enjoyed playing in open spaces, so her basic design plan was to keep green spaces as open as possible; to plant only trees and grass in courtyards, construct very direct walkways as needed, and then plant small flowering trees, shrubs and perennials in boarder gardens. She was also very cognizant of the cost of maintenance on college campuses, so she called for more hardy native plants to be used and created design plans that would require less maintenance, like planting natives instead of annuals. In addition, she created plant nurseries on college campuses to save money on plant stock, and to help the workers there build a better relationship with the plants they were tending.
After filming several of Farrand's landscapes, what elements of her designs did you most come to appreciate?
Farrand was a genius of the master plan. She could visit a site and understand how the buildings and landscape design would work best as a whole. She knew how to site buildings, work with axial vistas, plan her gardens using the natural topography of a site, as well as grade the land when necessary. As you walk through her landscapes, it is actually exciting to move from one garden area to another with her use of winding paths, long stairways, and balconies, as well as her use of art elements like sculptures, wrought-iron gates, tile work, trellises, and fountains.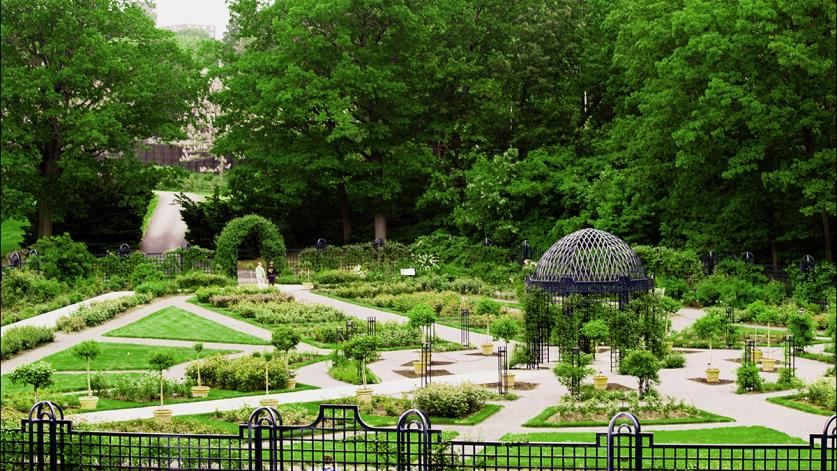 Although we tend to focus on Farrand as a designer, who was she on a personal level?
I am now working on a project to learn more about the women who worked for Beatrix Farrand. During my research, I discovered that not only did she allow the trained landscape architects who worked for her to work out of their own offices, but she also allowed them to have their own private clients. So, I see her as empathetic to the plight of working women in the early to mid-1900s - not trying to hinder their success in their chosen field. I see her as a mentor of sorts in that her employees, all women, followed her lead in writing and publishing industry related articles, participating in exhibitions of their professional work, and joining professional organizations like the American Society of Landscape Architects, which she helped found in 1899. She is often described as being a stern woman, but I see her differently. When people are naturally introverted, cerebral, direct, and meticulously polite, it can come off as austere or cold, but I think she was just a smart, no-nonsense woman who thought her profession, and providing employment for women, were more important than giving tea parties and gossiping. Through several connections, I traveled to a Bar Harbor estate this summer and met an elderly woman who actually knew Farrand. Her clearest memory was what a great sense of humor Farrand had, along with how tall she was and her impeccable manners. I was happy to hear she had a sense of humor!
What is the one thing people should know about Beatrix Farrand? Why is she an important figure today?
Beatrix Farrand is important today because she was a very successful landscape architect in a time when women where not accepted into the profession. She simultaneously ran three offices and had six-to-eight trained women landscape architects working out of her New York City office by the 1920s. She helped found the American Society of Landscape Architects in 1899, which is still the professional organization in the field to this day. Her landscape designs, understanding of plant material, sheer force of will, and her ability to inspire generations of women to pursue a career in landscape architecture is still felt today. More than 60 years after her death, her landscapes are still being studied, maintained, and restored, which is the true testament of the quality and importance of her work.