feature
Joyce Kozloff Writes of MARABAR that she is Saddened that Negotiation and Collaboration were Bypassed (2021)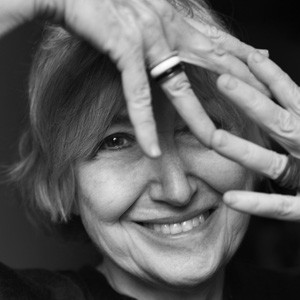 On February 16, 2021 the artist Joyce Kozloff wrote the following letter to the D.C. Historic Preservation Review Board (HPRB) concerning plans to relocate MARABAR, the site-specific installation by the celebrated artist Elyn Zimmerman at the National Geographic headquarters in Washington, D.C. The Cultural Landscape Foundation is calling for National Geographic to retain the artwork as part of a proposed campus renovation plan. The artist does now want the artwork relocated because it was created specifically for National Geographic and moving it could result in irreparable damage or destruction.
152 Wooster St, #4B
New York, NY 10012
February 16, 2021
To Ms. Marnique Heath, Chair
D.C. Historic Preservation Review Board
1100 4th Street, SW, Suite E650
Washington, DC 20024
Dear Ms. Heath:
As an artist who has worked with Elyn Zimmerman and a longtime admirer of "Marabar," I'm especially saddened that negotiation and collaboration were bypassed. And it hits me particularly hard, as I am currently going through a similar situation with an early, iconic public artwork (from approximately the same time) which has fallen into ruin and is threatened by an uncaring administration. In my case as well, no one talked to me, no one apprised me of the extent of the damage, and no one is offering viable solutions. This is unfortunately, an all too common situation. The artist herself becomes invisible to the architects and bureaucrats! We are creative problem solvers, not fearsome obstacles. I am writing to ask that you invite Elyn to participate in a process that has the potential to satisfy everyone, and for the artwork to have a living future.
Yours,
Joyce Kozloff