Landslide
Judicial Ruling Supports Elizabeth Street Garden
The Elizabeth Street Garden (ESG) got a big break on November 1, 2022, when State Supreme Court Justice Debra A. James ruled that the City of New York had to undertake an Environmental Impact Statement to determine how Haven Green, a mixed-use construction project inclusive of 123 units of affordable senior housing and commercial ground floor space, would affect the garden, a rare oasis of open space in lower Manhattan. The ruling came in response to a lawsuit first filed by ESG in March 2019.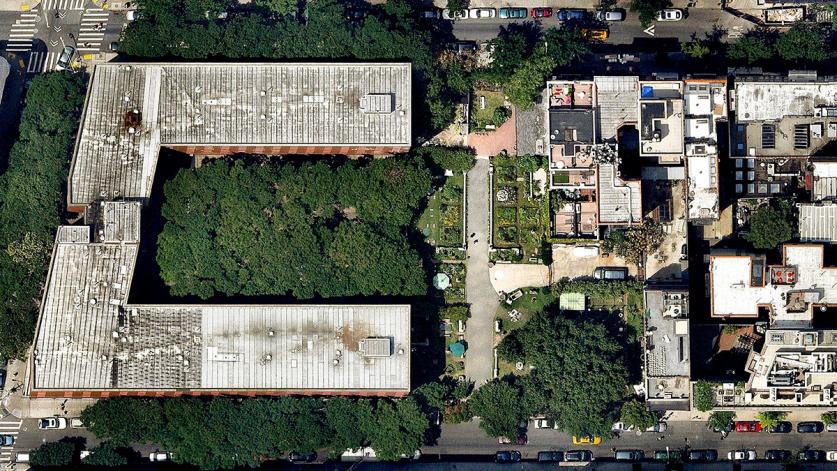 The enigmatic, quirky, and popular ESG was created on a derelict one-acre L-shaped city-owned lot leased month-to-month in 1991 by Allan Reiver who created a verdant garden dotted with statuary and salvaged architectural artifacts that was accessed (beginning in 2005) through Reiver's neighboring gallery. In 2013 a group of community members worked with Reiver to further revitalize the site, opening it to the public and increasing community engagement. The move to redevelop the garden began in 2012 after ownership of the site was transferred, apparently without public review, from the Board of Education to New York City Housing Authority; garden advocates learned of the move in 2013.  An RFP was issued in 2016 and in 2017 plans for the Haven Green project were unveiled. Community members acknowledge that affordable housing is in short supply and much needed, but they say it should not come at the expense of the garden and that nearby alternative city-owned sites could accommodate far more new housing construction than at ESG.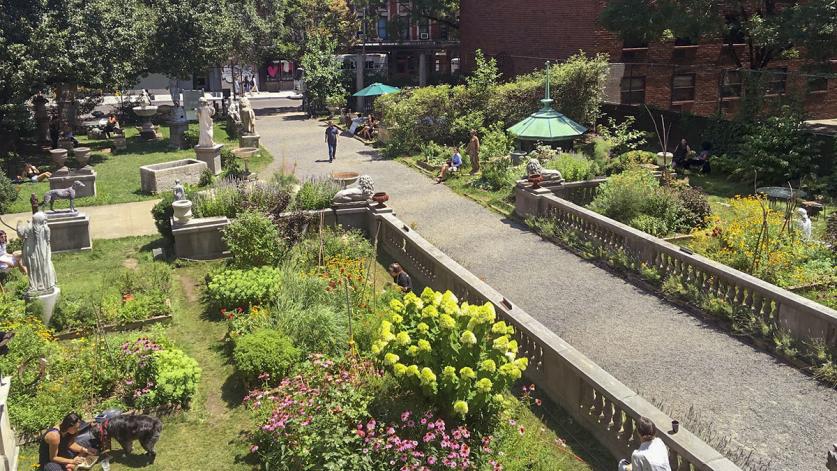 On November 14, 2018 The Cultural Landscape Foundation's (TCLF) enrolled ESG as a Landslide site soon after the New York City Department of Housing Preservation and Development (HPD) concluded that the Haven Green project did not warrant an in-depth Environmental Impact Statement, thereby failing to address entirely the potential loss of open, green space in the neighborhood. TCLF, which believes the garden is potentially eligible for listing in the National Register of Historic Places, has actively and strongly advocated on behalf of the garden and supports current efforts to protect the site as a Conservation Land Trust.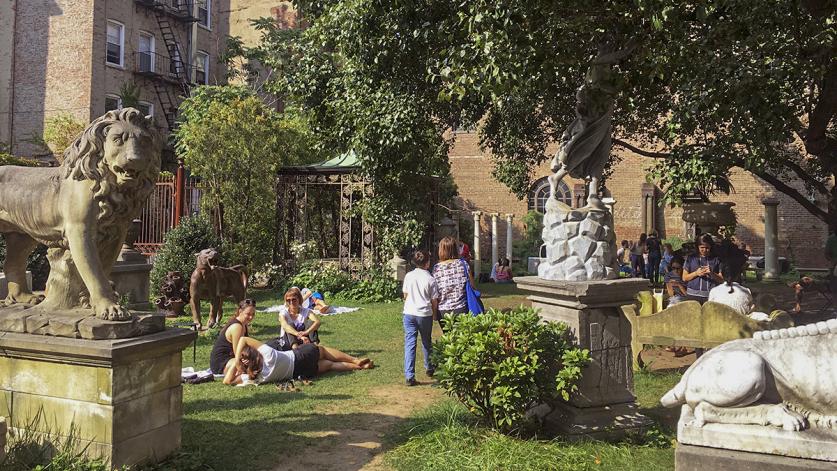 Following the passing of Allan Reiver in 2021, his son Joseph, ESG's Executive Director, took charge of the garden. In an interview with CNN following Judge James' ruling Joseph said of ESG: "It was my father's legacy, but it's not my garden …It belongs to this community, the community values it, and they would be devastated if they lost it." He also called out HPD for saying that ESG advocates were opposed to affordable housing, telling CNN: "It's a false choice, a divide and conquer tactic, to say, well, would you rather senior affordable housing or a lush community garden? You missed the issue. We are in dire need of both … We should heavily question any agency or leadership that says we can only have one or the other."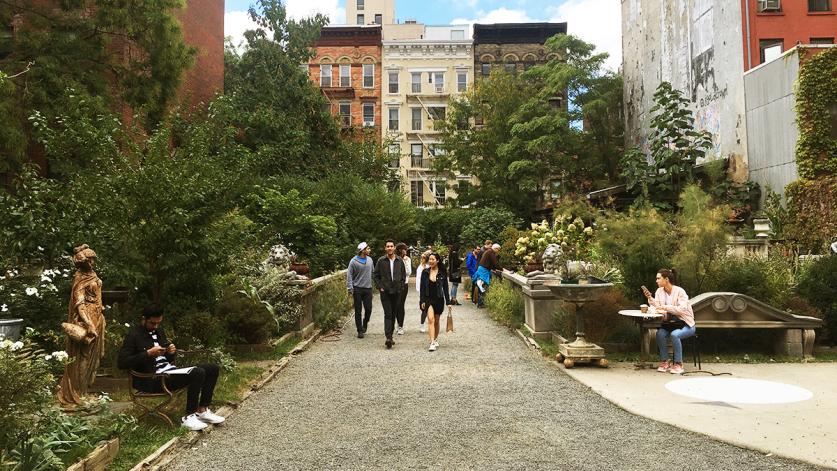 The challenges to the garden continue. The city has appealed Judge James' ruling and is also attempting to evict the garden (which still operates on a month-to-month lease from the city). Nevertheless, the garden's advocates see a potential upside. A November 3, 2022, editorial in the Village Sun noted that Reiver now hopes that New York City Mayor Eric Adams and HPD Commissioner Adolfo Carrion will meet with him and the other plaintiffs "so the issue can be resolved in a way that both preserves the garden, yet also achieves even more affordable housing at existing alternative sites." This seems more likely now that two of Haven Green's biggest proponents, Mayor Bill de Blasio and Councilmember Margaret Chin, are no longer in office.