A Move to List Robert Morris' Untitled Earthwork (Johnson Pit #30) in the National Register of Historic Places

A Move to List Robert Morris' Untitled Earthwork (Johnson Pit #30) in the National Register of Historic Places
A Move to List Robert Morris' Untitled Earthwork (Johnson Pit #30) in the National Register of Historic Places
Work is underway to nominate Robert Morris' Untitled Earthwork (Johnson Pit #30), in SeaTac, Washington, to the National Register of Historic Places. The earthwork was the first publicly funded project in the country to reclaim an industrially-abused site with art. Morris' design was commissioned and built on the site of a surplus county gravel pit as part of the 1979 symposium, Earthworks: Land Reclamation as Sculpture, a collaboration between the King County Arts Commission and the Department of Public Works. The project expressed a new direction for the role of art in public infrastructure while continuing the Pacific Northwest's tradition of marrying its environmental ethos with design. The nomination is seeking a designation of exceptional significance since the site is less than 50 years old.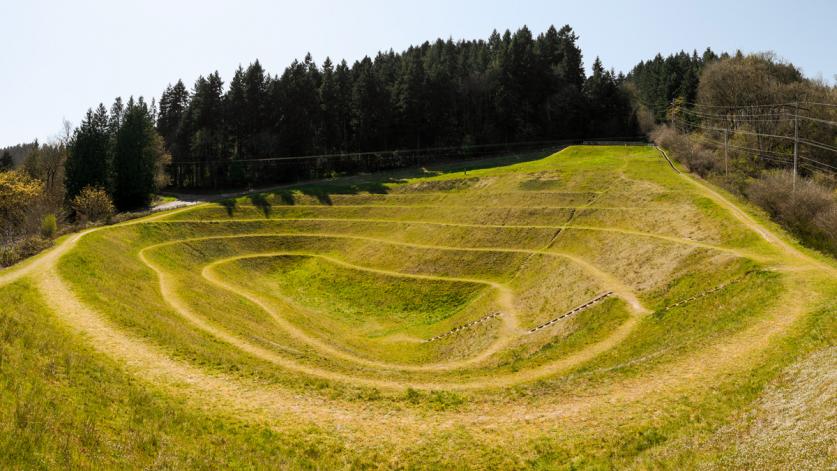 The earthwork was featured in The Cultural Landscspe Foundation's (TCLF) 2014 Landslide: Art and the Landscape as one of eleven land-based art sites that are under threat. The Washington Trust for Historic Preservation listed the site on its Most Endangered Historic Properties List in 2015. The site has long attracted illegal dumping, including abandoned cars and furniture within the past year. A high water table at the bottom of the earthwork results in fast-growing volunteer vegetation that requires regular clearing. Residential development continues to encroach on the earthwork and the formerly agricultural valley, making the hillside open space even more precious. As part of the King County Public Art Collection, the earthwork continues to be maintained by 4Culture, the county's cultural services agency, and underwent major renovations in 1994 to minimize degradation from erosion and visitor access, under the direction of Morris. The renovations added a perimeter trail, wooden stair sets, and replaced the original blackened tree stumps with new timber. In 2018, 4Culture rebuilt the retaining wall at the edge of the parking lot, restored a bench and bridge, and upgraded the trail and stairs with new gravel and timber. Despite maintenance challenges, the work today is intact and Morris' original design shines through.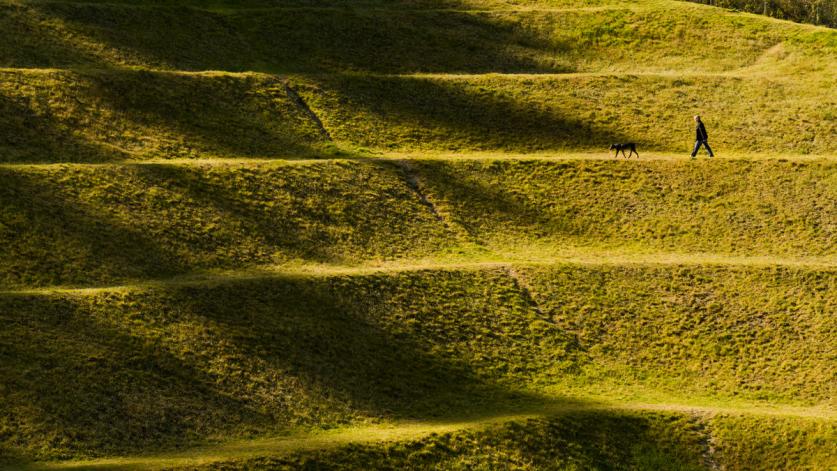 Listing the earthwork on the National Register will bring additional attention to the site's preservation needs and solidify a sense of pride in the pioneering project. Located just 10 miles south of Seattle, the site is one of few monumental earthworks so close to a major urban center, making it more accessible than many other major Land Art projects. You can help support the nomination effort by submitting a letter of support to Kelly Pajek, 4Culture's Director of Public Art, Kelly.Pajek@4culture.org. You can also donate to the site's maintenance fund through 4Culture's Public Art program.