Who is Harriet Pattison?

Who is Harriet Pattison?
Who is Harriet Pattison?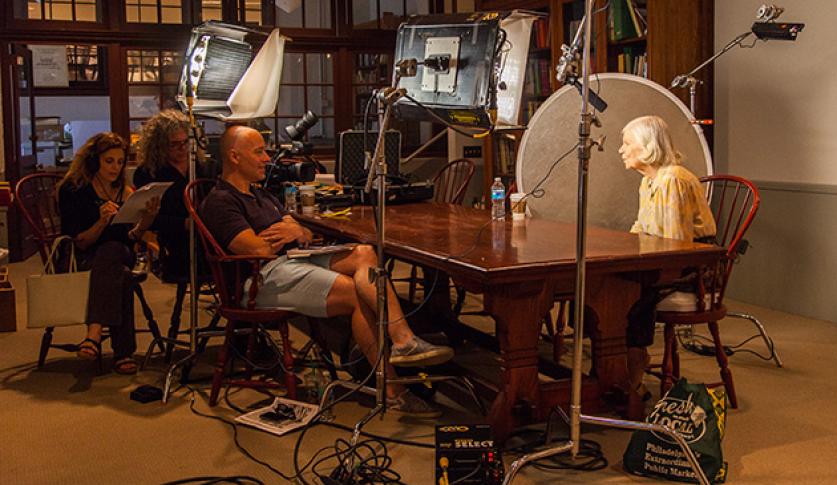 She is the landscape architect who (along with George Patton) collaborated with Louis Kahn on the Kimbell Art Museum (1972) in Fort Worth, TX, and she also worked with Kahn on the 1973-74 design for the Franklin D. Roosevelt Memorial (now Four Freedoms Park) in New York City, which took nearly 40 years to be built. But who is she?
She apprenticed with the great Modernist landscape architect Dan Kiley (1963-1964), and was educated at the University of Pennsylvania (1964-1967), at a time when the university's pioneering department chair of landscape architecture, Ian McHarg, was formulating the concept of ecological planning (that would be published in 1969 as Design with Nature). Regrettably, this licensed landscape architect has often been overlooked in critical surveys of post-War women practitioners. But that's about to change…
Thanks to critically important funding from the National Endowment for the Arts (NEA) Art Works program, landscape architect Harriet Pattison's story will now be told in a forthcoming video oral history that will join nearly a dozen other Pioneers Oral Histories produced by The Cultural Landscape Foundation, including those with Carol Johnson and Cornelia Oberlander.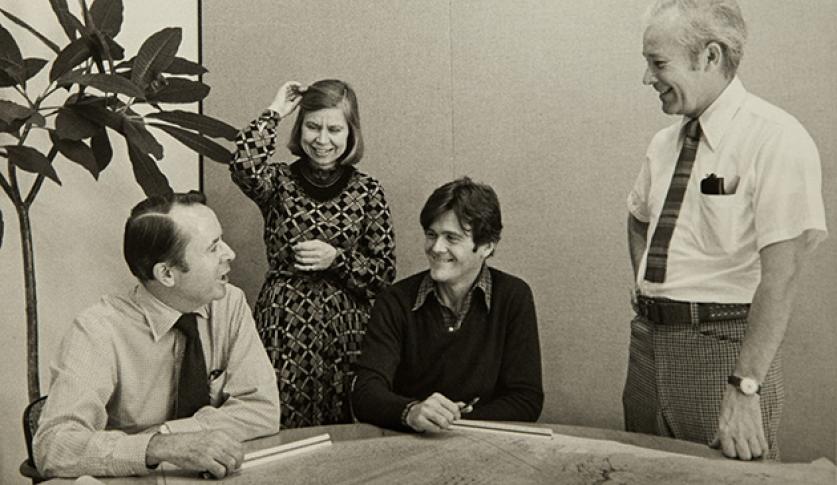 In her 2014 letter of support to the NEA, Oberlander, known as the "dean of Canadian landscape architects," wrote: "I think it is of particular importance that the Harriet Pattison Oral History be completed. Both Harriet and I practiced landscape architecture at a time when women were just beginning to gain recognition in the field. We are representative of a generation of women who embraced Modernism and environmentalism and helped shape the practice as it is today. I urge the NEA to help complete the record of our critical work so that it can be shared with future practitioners."
This past June, thanks to the NEA's generous support, videotaped interviews were conducted at the Architectural Archives at the University of Pennsylvania (home of Pattison's archives), and at several seminal landscapes in the greater Philadelphia area (including Abbottsford Homes and the Cecil B. Moore Station plaza at Temple University).
During the filming with Pattison, her son, Academy Award-nominated filmmaker Nathaniel Kahn, stopped by, noting, "Architects tend to get all the attention and it's wonderful to see the work the Foundation is doing to bring the great, essential, and independent art of Landscape Architecture alive for audiences everywhere. These expertly produced documentations will preserve the knowledge, experience and sensibilities of a wide variety of designers and will help inspire future generations to make their voices heard and discover new ways of working with nature."
It is expected that the project will be completed by early 2016. In the meantime, here is a sample "rough cut" of Harriet's reflections on first meeting Louis Kahn at Yale in 1953.
If you have a personal reflection on Pattison and/or her work, we would love to hear from you. Please contact us at info@tclf.org