profile
Nina-Marie Lister
Posted: Sep 30, 2019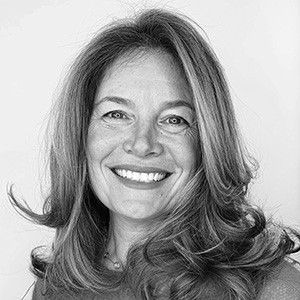 Nina-Marie Lister is the graduate program director and an associate professor in the School of Urban and Regional Planning at Ryerson University in Toronto. From 2010 to 2014 she was a visiting associate professor of landscape architecture and urban planning at Harvard University's Graduate School of Design. A registered professional planner (MCIP, RPP) trained in ecology, environmental science, and landscape planning, she is the founding principal of PLANDFORM, a creative studio practice working at the nexus of landscape, ecology, and urbanism. Ms. Lister's research, teaching, and practice center on the confluence of landscape infrastructure and ecological processes within contemporary metropolitan regions, with a particular focus on resilience and adaptive systems design. At Ryerson University, she founded and directs the Ecological Design Lab, a collaborative innovation incubator for ecological design research and practice. She is a member of the Ryerson Urban Water Centre, where she contributes work on flood-friendly design through green and blue infrastructure for resilience. 
Ms. Lister's current research is funded by a SSHRC Partnership Development Grant and a Graham Foundation publication grant. She is co-editor of Projective Ecologies (with Chris Reed, Harvard and ACTAR Press, 2014) and The Ecosystem Approach: Complexity, Uncertainty, and Managing for Sustainability (with David Waltner-Toews and the late James Kay, Columbia University Press, 2008) and author of more than 40 professional practice and scholarly publications. These include notable contributions to Design With Nature Now (Lincoln Land Institute 2019), Nature & Cities: The Ecological Imperative in Urban Planning & Design (Lincoln 2016), Is Landscape…Essays on the Identity of Landscape (Routledge 2016), Ecological Urbanism (Harvard GSD with Lars Müller Publishers 2010), and Large Parks (Princeton Architectural Press 2008, winner of the J.B. Jackson Book Prize). 
Statement: For close to 70 years, Cornelia Hahn Oberlander has been leading through, and with, landscape. Her work is at once visionary and vernacular; precedent-setting and populist. As a force of nature herself, Cornelia has quietly and consistently integrated in all her projects a deep ecological sensitivity that is entwined inextricably with compassionate social responsibility—whether in landscapes for children's play, for healing, reflection, or public gathering. As a Canadian woman working at the intersection of landscape, ecology, and design on the edge of the climate crisis, I am both keenly aware of and deeply grateful for Cornelia's inspiration and leadership in landscape design. She has shown us the power and possibility when art and science are integrated through landscape. There has never been a time when that synergy is more urgently needed, through compassionate design, to transform human life on our planet. With this prestigious and timely award named in her honor, Cornelia Han Oberlander now leads a landscape revolution.
< Back to The 100 Women Campaign Page |