The Olmsted Landscape Legacy
"The enjoyment of scenery employs the mind without fatigue and yet exercises it; tranquilizes it and yet enlivens it; and thus, through the influence of the mind over the body gives the effect of refreshing rest and reinvigoration to the whole system." – Frederick Law Olmsted, Sr.
Frederick Law Olmsted, Sr. (1822-1903), came to the field, not yet a profession, of landscape planning in the 1850s from a diverse background of experiences. An astute observer of both the natural world and the social conditions around him and imbued with an abiding commitment to the values and responsibilities of the "American democratic experiment," he utilized his skills throughout his life to advocate for the importance of community; for the intended advantages of a free society, including the abolition of slavery; and for public institutions, which would guarantee these advantages for all.
Beyond his early experiments in scientific farming, Olmsted's remarkable forty-year career began with the innovative winning entry in 1857, together with architect Calvert Vaux, for Central Park's design (their "Greensward" plan). By bringing this concept to reality on the ground with all its multifaceted political, social, and economic implications, Olmsted and Vaux shaped the profession of landscape architecture away from decorative design toward comprehensively well-planned endeavors, essential to the development of beneficial and beautiful urban and suburban environments for living and working.

As Olmsted's career expanded, so did his commitment to parks and well-planned park systems as public entities on a grander scale—accessible to all, as respite from urban stress in healthy green surroundings. His experiences managing a gold mine in the Sierra Nevada from 1863 to 1865 motivated his efforts to preserve such extraordinary natural features of this continent as Yosemite and Niagara Falls by initiating the movement to create public scenic reservations. He also broadened his work into the private realm, creating residential communities as well as large and small estates and grounds for educational and other institutions, all predicated on a sensitivity to natural conditions (both features and systems), with ample consideration given to greater community benefits while meeting clients' needs.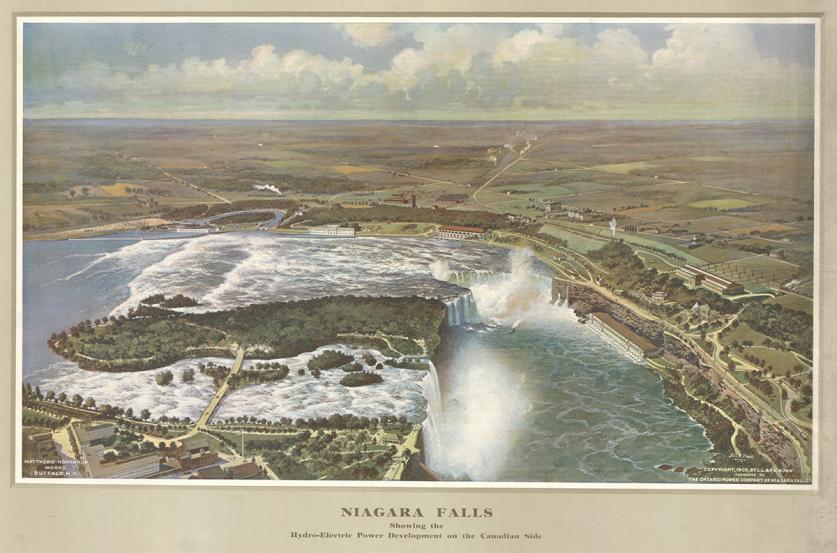 The scope of projects pursued throughout Olmsted's career speaks to the breadth of his vision to provide opportunities for all citizens, to afford every individual the opportunity to interact with what he saw as the restorative effects of landscape as antidote to urban living. Projects ranged in scope and scale from park and parkway systems—in  Brooklyn, Buffalo, Boston, Chicago, Louisville, and Seattle; major urban parks—Central Park, New York City; Franklin Park, Boston; and, Jackson Park, Chicago; scenic reservations—Yosemite Valley and the Mariposa Big Tree Grove and the Niagara Reservation; government buildings—the U.S. Capitol Grounds, Washington, D.C., and Connecticut State House; academic campuses such as Stanford University, Palo Alto, California; residential communities such as Riverside, Illinois, and Druid Hills, Atlanta, Georgia; and country estates such as Biltmore in Asheville, North Carolina and Moraine Farm in Beverly, Massachusetts.
More than his canon of nearly 500 implemented projects, Olmsted, Sr., left a lasting legacy by shaping the profession of landscape architecture. His offices, both the early New York City office and Fairsted, his residence and office in Brookline, Massachusetts (which continued as the establishment for all the succeeding Olmsted firms and is today a National Historic Site managed by the National Park Service), were lively ateliers for training the next generation of landscape architects, as well as places where many diverse professionals collaborated to ensure the best results for the challenges at hand. Prominent American architects such as Daniel H. Burnham, Henry Hobson Richardson, Richard M. Hunt, McKim Mead and White, and Peabody and Stearns; engineers including George Waring, Jr.; horticulturalists such as Ignatz Pilat, Charles Sprague Sargent, and O. C. Bullard; and foresters including Gifford Pinchot, all contributed to the effectiveness of significant projects. Some trainees, such as Arthur Shurcliff, Warren Manning, and William Lyman Phillips, went forth from the firm to establish their own notable practices. Others remained at the Brookline office for the duration of their careers. Notable long-term employees included James F. Dawson (1906-41), Percival Gallagher (1906-34), Henry V. Hubbard (1921-47), William B. Marquis (1938-62), and Edward C. Whiting (1920-1961).  The continuing commitment of these professionals increased the firm's portfolio to nearly 6,000 projects as they advanced the landscape architecture profession in new directions, inventing and innovating new landscape typologies while still retaining and evolving the fundamental aesthetic, social, and philosophical tenets of Frederick Law Olmsted, Sr.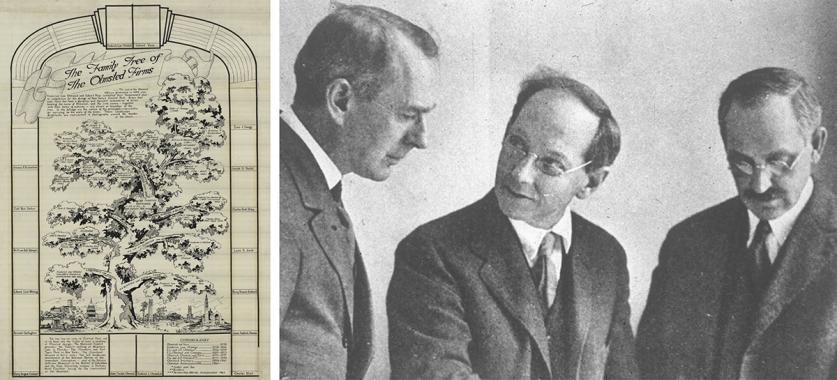 Following Olmsted, Sr.'s, death in 1903, during the next half century the firm he founded was led by his nephew and stepson, John Charles Olmsted (1852-1920), and his son, Frederick "Rick" Law Olmsted, Jr. (1870-1957), with the appellation "Olmsted Brothers." After John Charles Olmsted's death in 1920, Rick ran the firm until his retirement in 1949, and remained a partner until his death. Although the Olmsted firm remained active until 1979 under the leadership of Artemas Partridge Richardson, II (1918-2015) and Joseph George Hudak (1927-), during the final decades the projects reflected the contemporary realities of diminishing available acreage for public parks, more demanding (and impactful) gregarious recreational needs, and the seizing of public parkland for highways and other less compatible uses. When taken together, during this period the firm was confronted with a different set of circumstances than those encountered in the late nineteenth and early twentieth centuries.
In the post-war era, a lack of appreciation for the historic built legacy of the earlier century of practice led to neglect, subdivision, or at worst, erasure. Fortunately, during the past half century, much has been done to make Frederick Law Olmsted, Sr.'s, pioneering approach to the art of landscape architecture – namely, planning, design, and stewardship – more visible and publicly accessible. The result is an ever-expanding renaissance for Olmsted landscapes that began in the 1960s with Fairsted's  designation as a National Historic Site and National Historic Landmark (1963), an exhibition at Harvard's Graduate School of Design (1964), and multiple publications. The movement picked up steam in the 1970s with a pair of exhibitions in 1972, about which New York Times architecture critic Ada Louise Huxtable proclaimed, "If the two major exhibitions running concurrently at New York's Whitney Museum and the National Gallery in Washington do not establish the protean talent of Frederick Law Olmsted, Charlton Heston will have to play him."
The 1970s also ushered in the publishing of The Frederick Law Olmsted Papers and Laura Wood Roper's seminal FLO: A Biography of Frederick Law Olmsted (1973). This movement achieved its full flowering in 1980 with the founding of a dedicated non-profit, the National Association of Olmsted Parks, the designation of Fairsted as the "Frederick Law Olmsted National Historic Site," a unit of the National Park Service, and the founding of the Central Park Conservancy in New York City.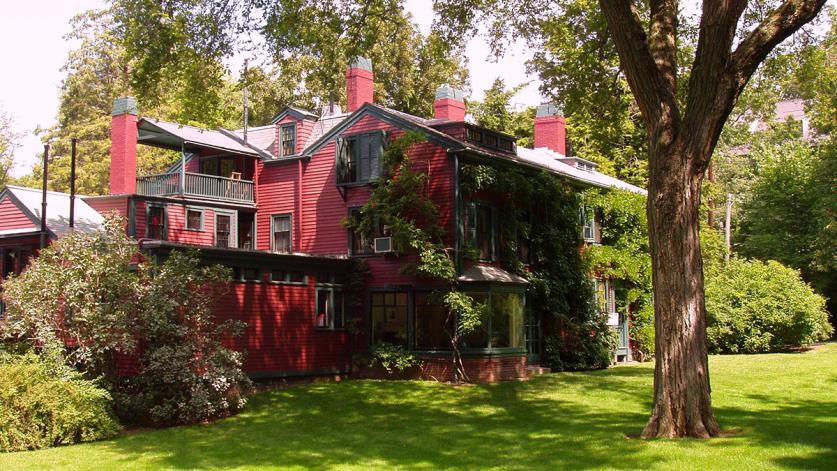 Landscape historian Albert Fein, among the earliest proponents of the Olmsted Renaissance, beginning with the Harvard exhibition in 1964 (then as an editor, contributor, and research historian), noted in his essay, "The Olmsted Renaissance: A Search for National Purpose," included in the exhibition catalog for Art of the Olmsted Landscape, which was on view at the Metropolitan Museum of Art in 1981, "What gives Olmsted's renaissance a special dimension is that so many of his original creations, although badly in need of maintenance and repair are still mostly intact and vital to communities surrounding them. They continue to provide millions of Americans and visitors with an emotional release analogous to experiences with music, art of architecture."
Foundational to and enabling the work of these efforts–from books and exhibitions to landmarking and revitalizing of the Olmsted design legacy--is the extraordinarily rich Olmsted archives, probably the most significant landscape architectural archive in the country, if not the world. Spanning the 1850s to 1980, the collection of professional office records of the Olmsted firm includes more than 6,000 projects and contains approximately 138,000 plans and drawings. The collection also includes 100,000 photographs and lithographs, 70,000 pages of plant lists, and numerous files of project correspondence, business records, and other ephemera.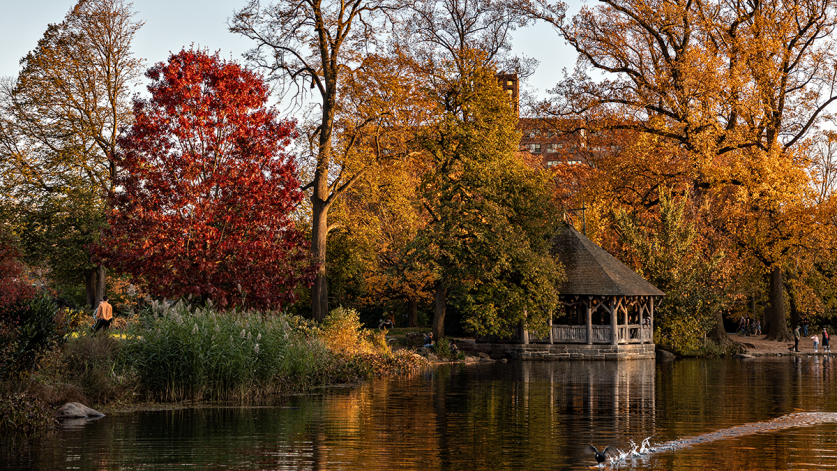 With this expansive primary and secondary resource knowledge base facilitating greater attention to the Olmsted firm's design legacy, and the body of research, analysis, and revitalization project work that followed, this Olmsted "reawakening" has continued to flourish into the twenty-first century. The renewed appreciation for and attention to Olmsted-designed landscapes has invigorated these places following decades of neglect and deferred maintenance, including the pioneering work of the Central Park Conservancy, which stimulated similar efforts in cities across the country. The public's recognition for Olmsted-designed landscapes can be measured further by the more than 200 Olmsted firm-designed projects that are listed in the National Register of Historic Places (e.g. Louisville Park System, Kentucky, 1982; Denver Mountain Park System, Colorado, 1990; Acadia National Park, Mount Desert, Maine, 2005), and as National Historic Landmarks (e.g. Biltmore, Asheville, North Carolina, 1963 and 2002; Lawrenceville School, New Jersey, 1986). It is safe to say that there is no other landscape architectural (and perhaps architectural) practice that could come close to this level of national recognition. The last four decades have also yielded a broader understanding of Olmsted beyond his best-known and most iconic parks, and especially of the generations of others connected with the firm who contributed to a great typological and geographical diversity of designed landscapes.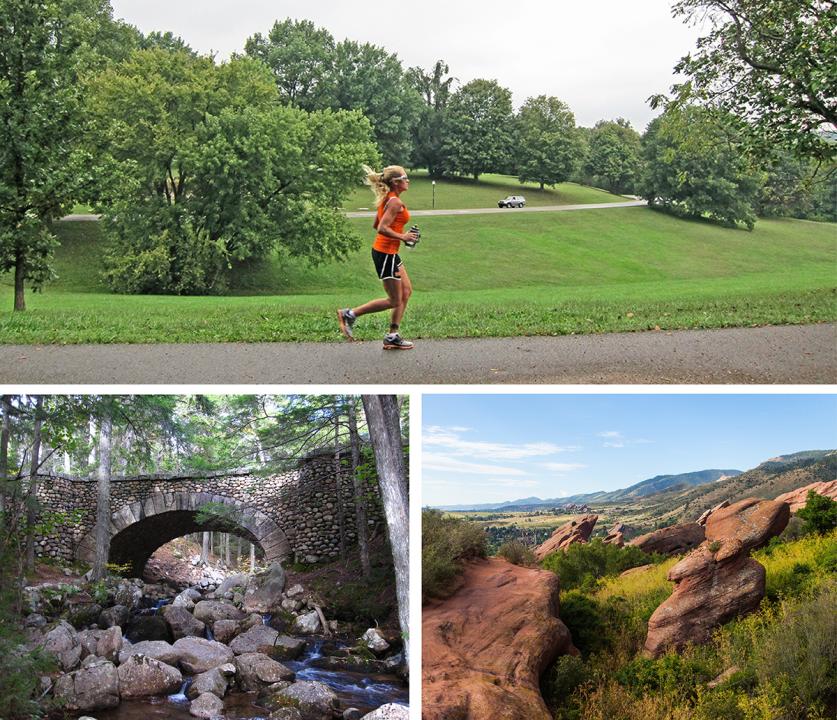 Within this guide are more than 250 projects designed by the various iterations of the Olmsted firm, from seminal works by Olmsted, Sr., to the local parks and campuses that impact our daily lives. These represent just a fraction of the extant Olmsted projects that can be found throughout the United States and Canada. Nearly ninety "Designers and Shapers" are featured, emphasizing the broad array of practitioners who shaped these landscapes. For easy reference, photo icons of Olmsted firm employees are identified in black and white, consultants in sepia tone, and collaborators in cyan blue. The Olmsted firm literally shaped the continent from coast-to-coast, from Vancouver, Canada, to Lake Wales, Florida. The bicentennial of Olmsted, Sr.'s, birth provides an opportunity to reflect on this extraordinary and influential legacy and the lasting impact of his core tenet: that these places were designed with democracy and democratic values in mind. Much of the Olmsted firm's work was created to be free and open to the public, and their benefits were available to everyone.