Landslide
Significant Steps Forward for Eckbo's Tucson Commission

In August 2010 TCLF placed the Tucson Community Center on its Landslide list of threatened and at-risk landscapes. The site, a significant example of the work of Garrett Eckbo, a leading 20th century pioneer of Modernism, was threatened by an overall lack of maintenance, and a proposed redesign of the site by the City of Tucson. Although local supporters managed to convince the City to hold off implementing the proposed plans, the threat of its destruction remained.
The Community Center project consists of both formal and informal landscape features. Eckbo, who saw landscape architecture as a social art, applied principles consistent with many of his civic projects: generous space between buildings to encourage group gathering, the use of water as a unifying focal element that also animated the public spaces, and the incorporation of shade trees that reflected the regional palette.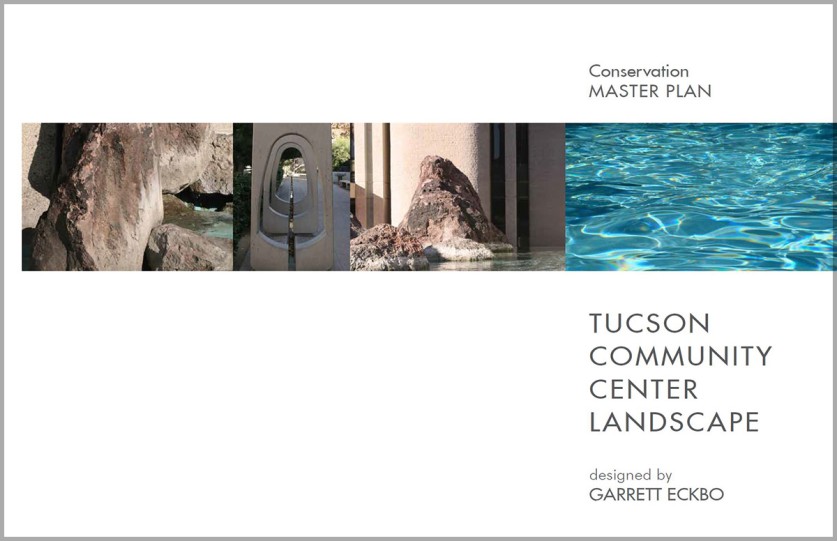 Beginning in 2012, under the leadership of the Tucson Historic Preservation Foundation significant steps have been taken to preserve the Tucson Community Center. A lack of critical understanding of this Modernist historic designed landscape led City of Tucson Parks and Recreation, who manage the site, to begin a formal de-accession process that left the status of the landscape hanging in the balance. With no policy regarding historic landscape management, the site has been treated as a work of art. Decisions regarding its future were delegated to Tucson's local public art commission. Possible outcomes included irrevocable damage with fountains converted to planters.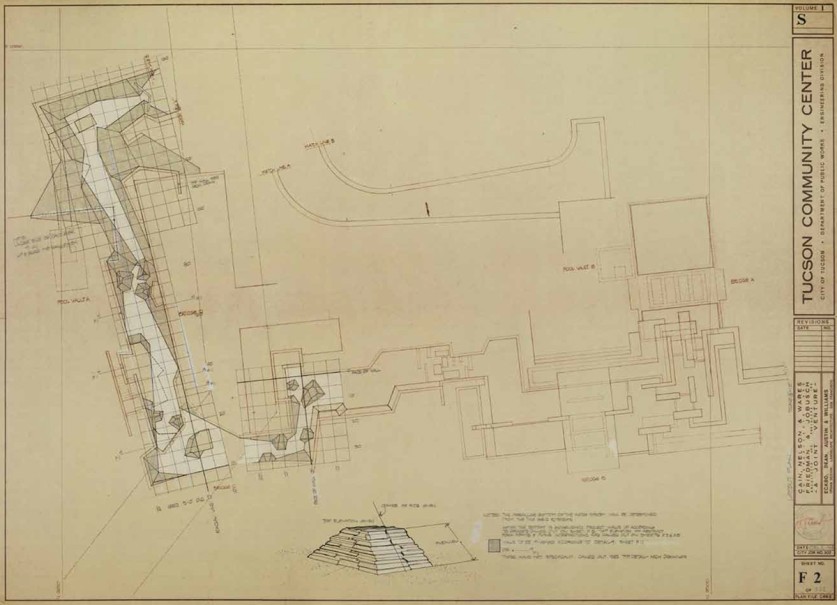 To provide guidance for the process, the Tucson Historic Preservation Foundation prepared a historic landscape Conservation Master Plan. The report, by principal author Helen Erickson, provided a clear historic context and policy recommendations that promoted preservation and rehabilitation of the site. Concurrently Erickson prepared a draft National Register of Historic Places nomination, and, with landscape architect Darlene Showalter, began work on a full length Historic American Landscapes Survey (HALS) effort. Although listing on the National Register is anticipated in spring 2013, the long term future of the site remains uncertain. The Tucson Historic Preservation Foundation is working with Tucson's Mayor and Council to find a path for the adoption of the master plan and long term preservation.
With the promising recent developments of a National Register nomination (the first for an Eckbo designed landscape) and HALS documentation, the Tucson Community Center will be made visible to a greater public. And while the site remains at risk, these most recent developments begin to improve its long-term prospects. For more information, copies of current reports and status, go to www.preservetucson.org or contact the Tucson Historic Preservation Foundation at info@tucsonhistoricpreservationfoundation.org.