profile
Virginia T. Burt
Posted: Sep 24, 2019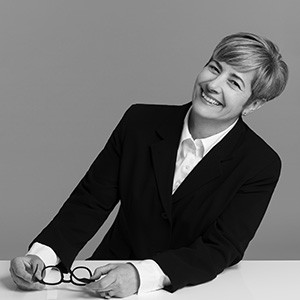 Virginia Burt creates landscapes and gardens of meaning for residential clients, healthcare facilities, and academic and governmental organizations. She graduated with honors from the University of Guelph in 1985 and worked in offices in Aspen, Colorado, and Toronto, Ontario, before founding Virginia Burt Designs in 1996. Ms. Burt's love of the land, the inspiration for her work, began early in her life.  Growing up on an apple farm, she developed a passion for being outdoors and understanding the rhythms of nature. For more than 30 years, her design philosophy has reflected these roots, enabling her to create gardens and landscapes that reveal their natural context and sensitively reflect and support those who use them. Ms. Burt's international, award-winning work has been widely recognized. She is one of seven women in the world honored to be designated a Fellow of both the Canadian Society of Landscape Architects and the American Society of Landscape Architects. Fellows are recognized as having made outstanding contributions to the profession of landscape architecture through excellence in research, writing, teaching, volunteering, or the design of their built works. Clients appreciate and value Ms. Burt's deep respect for place and for the human dimensions of each project. She currently serves on The Cultural Landscape Foundation's Stewardship Council.
Statement: My ongoing friendship with Cornelia Hahn Oberlander has been extraordinary. My first interaction with Cornelia's work was at Expo '67. As a young girl of age six, I played on the dory and cried when we were directed to go inside. Our next interaction was in 1986, when, during a 'cold call' by yours truly, Cornelia agreed to take three young landscape architects on a tour of Robson Square, in Vancouver. Cornelia inspires all of us to say "yes." Her directness and sense of fun is contagious.
Cornelia has been an inspiration as a thinker and theorist in landscape architecture. Her work is astonishing in its clarity and coherence. Cornelia means the world to me—capturing my imagination with her big thinking on climate change, and on our profession: the art and science of the possible. I am inspired to make this donation as a part of my commitment to supporting the breadth of landscape architecture and to secure our future as professionals.