feature
100 Women Campaign continues to grow in support of the Cornelia Hahn Oberlander Prize
As we mourn the passing of Cornelia Hahn Oberlander, we note that the100 Women Campaign in support of the new international landscape architecture prize for which Oberlander is the namesake continues to grow. Zara Muren and Laura Kirk are the two most recent supporters to the campaign. Learn more about these two illustrious individuals. 
Zara Muren, ASLA is a documentary filmmaker, designer, activist of ecological sustainability and writer based in Northern California.  Initially from England, Ms. Muren qualified as a landscape architect and worked her first job for the City of Liverpool, before coming to the U.S, to study for an M.L.A at the Design-Behavior Program at the University of Illinois, while working as an undergraduate teaching assistant. Finding that she loved teaching, she sought to make it her career and went on to Assistant Professorships at Utah State University and the University of Oregon. Also influencing her career path, upon graduation she was awarded the Ryerson Travelling Fellowship in Architecture and Landscape Architecture, for a proposal to research and visit the work of Luis Barragan in Mexico and Roberto Burle Marx in Brazil, and interview each designer about their creative process. Making this journey in June – August 1980 alighted her interest in documenting the work and ideas of visionary designers using the dynamically evocative medium of film.  
Ms. Muren went on to make two major documentaries, "The Landscape Architecture of Roberto Burle Marx" (1989) and "Dream of The Sea Ranch" (1994) with support from the National Endowment of the Arts, which were distributed to students and professionals at universities, association libraries, offices, and museums around the world through Master Design Series.  
Currently Ms. Muren is writing a book with her distinguished visual effects artist husband Dennis Muren, that inquires into creativity his work and crystallizes principles from his experience that apply broadly in fields of art and design.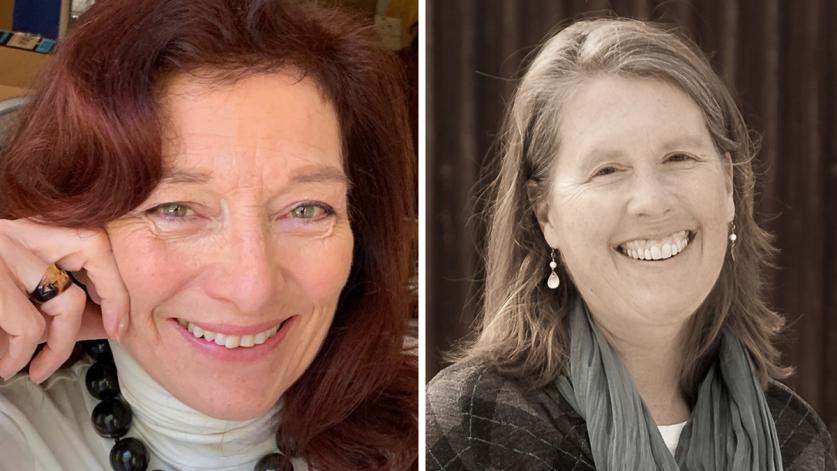 A fourth generation Colorado native, Laura Kirk is deeply invested in the western landscape and the people that live here. She carved her own path of leadership by building a spirit of community and shared strength that celebrates the unique contributions of others.  Ms. Kirk graduated with an M.L.A. from the University of Colorado in Denver.  
In 1991, Laura joined DHM Design and embraced the pioneering spirit of the firm, and in 1998, she and her husband, Dave Carpenter, opened DHM's first branch office in Carbondale, Colorado. As the first woman President and Managing Principal, she guided the legacy of the company and through her work, continues to positively impact countless communities across the west.  
Through the course of her career, Laura worked on DHM award winning projects at the state and national level, including National ASLA awards for Burlingame Ranch Affordable Housing and Wildhorse Ranch. Throughout her career, her mentorship of women at DHM and in the communities she serves has inspired future leaders, empowering the next generation and laying strong foundations for career growth and success.    
As a Certified Healing Garden Designer, Laura has a lifelong passion for creating opportunities to interact with the land in ways that restore and renew. She is a Foundation Trustee for the True Nature Healing Arts Center and has worked with the design team and visionary owners to create a therapeutic environment shaped to support the healing work undertaken at the yoga studio and spa.    
Above all, Ms. Kirk enjoys the diversity of landscape architecture with its constant cycle of discovery, challenge and gratification. 
The 100 Women Campaign is just one of many ways to support the Oberlander Prize, the first and only international landscape architecture prize that includes a US$100,000 award, along with two years of public engagement activities. The Oberlander Prize will be awarded every other year, beginning this Fall.