100 Women Campaign is Nearing the Finish Line - only 5 more spots

100 Women Campaign is Nearing the Finish Line - only 5 more spots
100 Women Campaign is Nearing the Finish Line - only 5 more spots
The 100 Women Campaign has reached the 95% mark, a milestone in the initiative that began with the October 1, 2019 announcement that Cornelia Hahn Oberlander would be the namesake of a new international landscape architecture prize.  
Kicking off 2021, joining the cause are Anita Berrizbeitia and Susan Stainback. Anita is a landscape architect specializing in theory and criticism of nineteenth and twentieth-century public landscapes in the US and Europe, with interests in material culture, design expression, and the productive functions and roles of landscape in processes of urbanization. Berrizbeitia is Professor at Harvard University's Graduate School of Design and Chair of the Department of Landscape Architecture. She received the Prince Charitable Trusts Rome Prize Fellowship at the American Academy in Rome in 2006.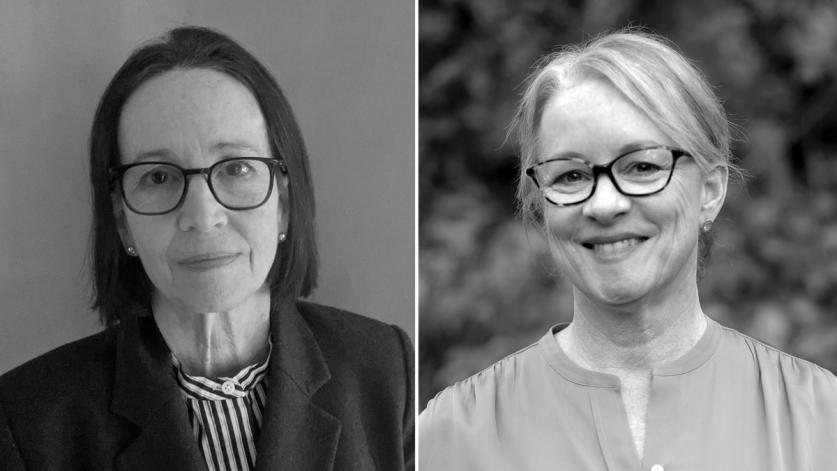 Berrizbeitia is editor of Urban Landscape—Critical Concepts in Built Environment Series; editor of Michael Van Valkenburgh Associates: Reconstructing Urban Landscapes, which received an ASLA Honor Award; author of Roberto Burle Marx in Caracas: Parque del Este, 1956–1961, awarded the inaugural J.B. Jackson Book Prize in 2007 from the Foundation for Landscape Studies; and co-author with Linda Pollak of Inside/Outside: Between Architecture and Landscape, which won an ASLA Merit Award. Her essays have been published in many anthologies and journals. She is a member of the editorial boards of JoLA and has served on many competition juries in the United States, Latin America, Europe, and the Middle East.
Landscape architect Susan Stainback is the founding principal of Sylvatica Studio in Atlanta, Georgia. Over her 30-year career, Susan has designed sites that magnify the inherent beauty of the southeastern United States, making places where people and nature colorfully coexist. Synthesizing intuitive creativity with analytical rigor, her multi-functional approach results in enduring, high-performance urban spaces, parks, and natural preserves.
Sylvatica's award-winning work has proven influential, substantially benefitting ecological and progressive social environments. Recently, Susan directed the planning and design of Fernbank Museum of Natural History's Wild Woods, recognized by the ASLA with a Southeast Regional Honor Award and the Georgia ASLA President's Award. Sylvatica's design culture is shaped by Susan's commitment to multi-disciplinary collaboration, as exemplified in the firm's current work on the Midtown Alliance's 'Art Walk', a four-block streetscape celebrating art and greenspace in the heart of Midtown Atlanta.
Ms. Stainback received her BLA from the University of Georgia and her MLA from Harvard University's Graduate School of Design. Susan currently serves on the Board of Directors for Park Pride, the only nonprofit providing programs, funding, and leadership to communities all over Atlanta to develop and improve local parks.
To learn more about the other 93 participants that are supporting this landmark prize visit The 100 Women Campaign landing page. If you would like to join the 100 Women Campaign, please contact TCLF's president and CEO, Charles Birnbaum at [email protected]