feature
2014: Art and the Landscape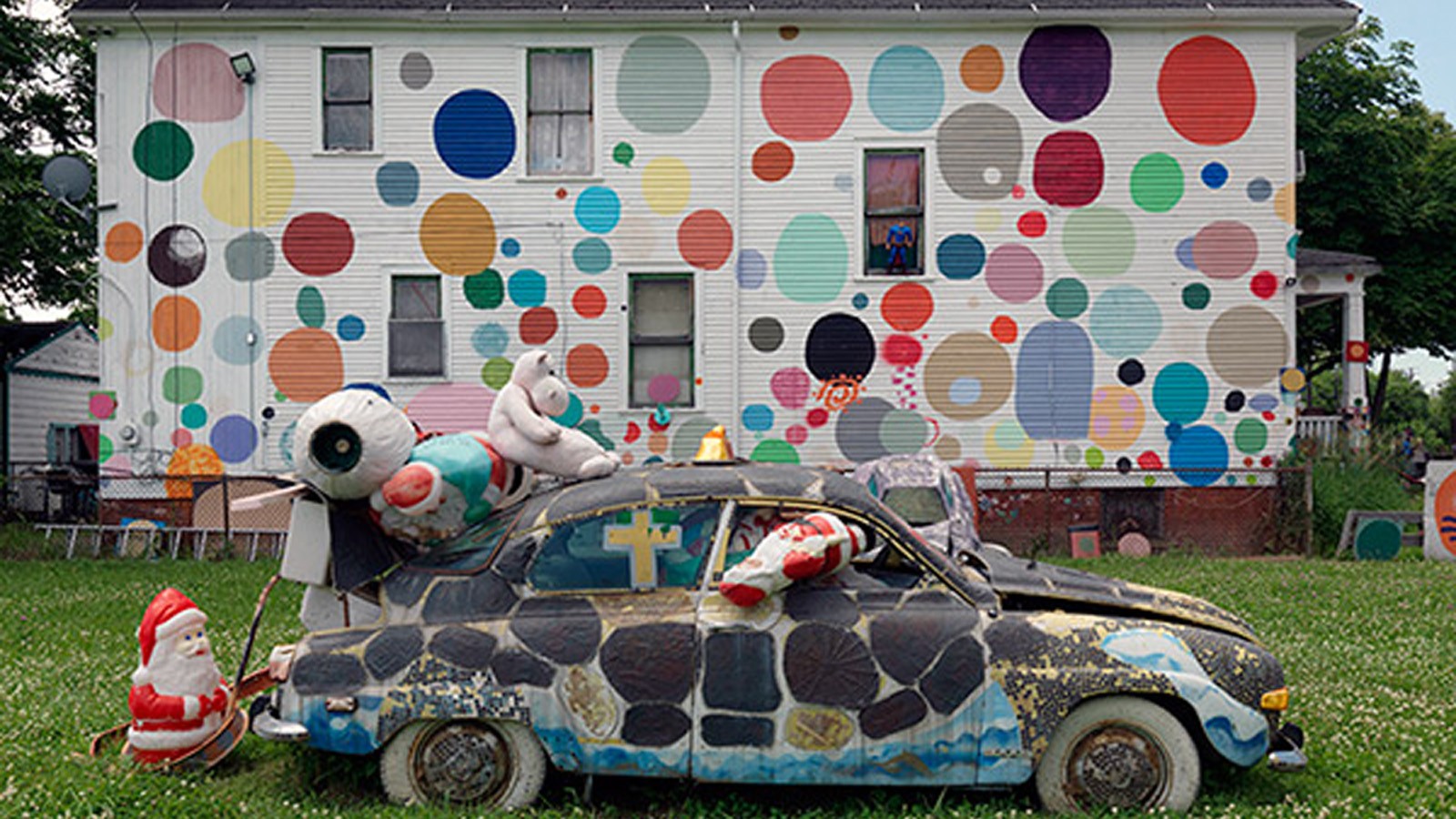 Site-specific works of art in the landscape rank among the most organic and historically significant representations of our cultural identity, and are often the most threatened.
The Cultural Landscape Foundation announces Landslide® 2014: Art and the Landscape – with eleven examples of land-based art from ancient petroglyphs to earthworks, folk art creations, single artist, multi-acre installations and others threatened with demolition, neglect, poor maintenance, vandalism and lack of funding.
Landslide® is TCLF's annual thematic compendium of threatened and at-risk landscapes and landscape features. This year's sites, selected from more than 100 submissions, are detailed through in-depth narratives and newly commissioned photography.
The Works of Athena Tacha
Artist: Athena Tacha
Various, USA

The Bay Lights
Artist: Leo Villareal
San Francisco, CA

Greenwood Pond: Double Site
Artist: Mary Miss
Des Moines, IA

The Heidelberg Project
Artist: Tyree Guyton
Detroit, MI

Noah Purifoy Outdoor Desert Art Museum of Assemblage Sculpture
Artist: Noah Purifoy
Joshua Tree, CA

Opus 40
Artist: Harvey Fite
Saugerties, NY

Untitled (Johnson Pit No. 30)
Artist: Robert Morris
SeaTac, WA

Watts Towers
Artist: Saboto "Simon" Rodia
Los Angeles, CA

Wells Petroglyph Preserve
Artists: Archaic and Ancestral Puebloans
Mesa Prieta, NM

White Rock Lake Wildlife Water Theater
Artists: Frances Bagley and Tom Orr
Dallas, TX

70th Street Garden, The Frick Collection
Artist: Russell Page
New York, NY

 

For a media information and to learn more about the Landslide program contact Nord Wennerstrom at nord@tclf.org.