Cornelia Hahn Oberlander Awarded the CSLA's Highest Honor

Cornelia Hahn Oberlander Awarded the CSLA's Highest Honor
Cornelia Hahn Oberlander Awarded the CSLA's Highest Honor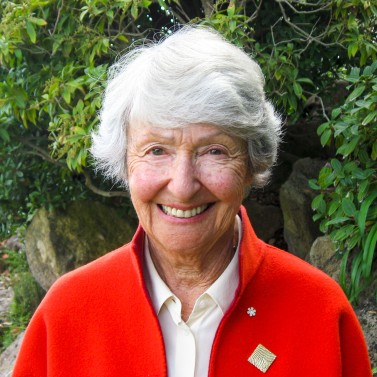 Cornelia Hahn Oberlander has been named the inaugural recipient of the Governor General's Medal in Landscape Architecture. The medal honors "exceptional landscape architects whose lifetime achievements and contributions to the profession have had a unique and lasting impact on Canadian society."
As Oberlander discusses in the Pioneers video oral history about her life and career, she was born in Muelheim-Ruhr, Germany, and came to New York City, along with her mother and sisters, just as Hitler rose to power. Already an aspiring landscape architect, she entered Smith College in the early 1940s and then became one of the first women admitted to Harvard's Graduate School of Design. After completing her degree, Oberlander began her career working briefly alongside James C. Rose. Passionate about public welfare, she was employed at the Regional Plan Association in New York City, and then at the Citizens' Council on City Planning in Philadelphia, working with Oskar Stonorov on Schuylkill Housing, and on Louis Kahn's Mill Creek Housing Project along with Dan Kiley (these two projects and others mentioned below are featured in the Pioneers video oral history).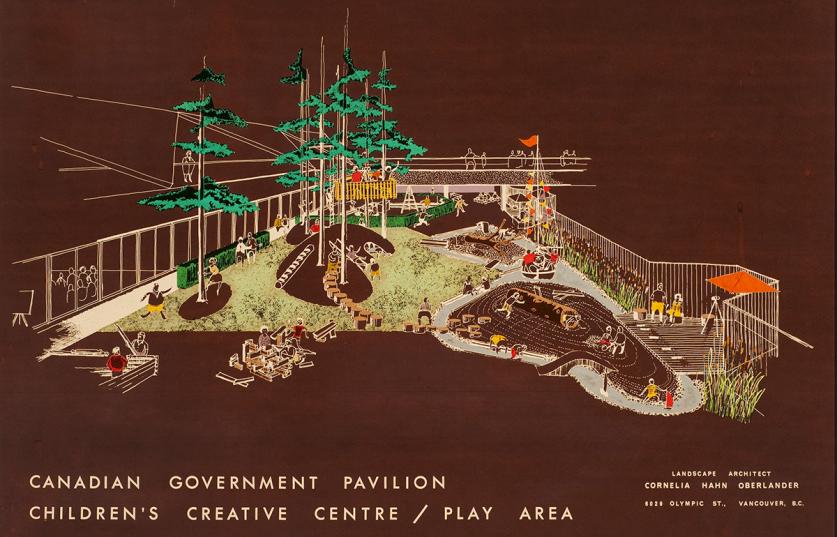 In 1953, Oberlander moved to Vancouver, British Columbia, with her husband, architect and city planner H. Peter Oberlander. Her early work there included the University of British Columbia faculty club, designed by Frederick Lassare (1956-1958). She continued to be involved in projects in the United States, and particularly in Philadelphia, including the playground at 18th and Bigler Streets, the landscape for the Philadelphia International Airport, and the Cherokee Apartments landscape and site design. Oberlander has been celebrated for her creation of many imaginative spaces for play, including the Children's Creative Center at Expo '67 in Montreal. She went on to design more than 70 playgrounds in Canada and worked towards the establishment of a national Task Force on Play. Other seminal works include Robson Square and the landscape of the University of British Columbia's Museum of Anthropology (1974-1979 and 1975-1977, both with Arthur Erickson Architects), the National Gallery of Canada in Ottawa (1984-1989, Parkin/Safdie Architects), the Ottawa City Hall (1989-1994 with Moshe Safdie,) and the design for the roof garden for Library Square in Vancouver (1992-1995 with Safdie and Associates/Downs Archambault and Partners). She then completed her alma mater, Smith College's master plan with Rolland/Towers, interpreting Frederick Law Olmsted, Sr.'s 892 design that had sparked her curiosity as a student there.
More recent works include the courtyard and roof garden for the New York Times Building in New York City (H.M. White Site Architects and Renzo Piano), the Canadian Embassy in Berlin (Kuwabara Payne McKenna Blumberg Architects), the landscape for the Waterfall Building in Vancouver (Erickson and Nick Milkovick Architects), and the Jim Everett Memorial Park on University of British Columbia Endowment Lands. The American Institute of Architects cited the C.K. Choi Building- Institute for Asian Research at the University of British Columbia, by Matsuzaki Architects along with Oberlander, as one of North America's best examples of environmentally responsible design.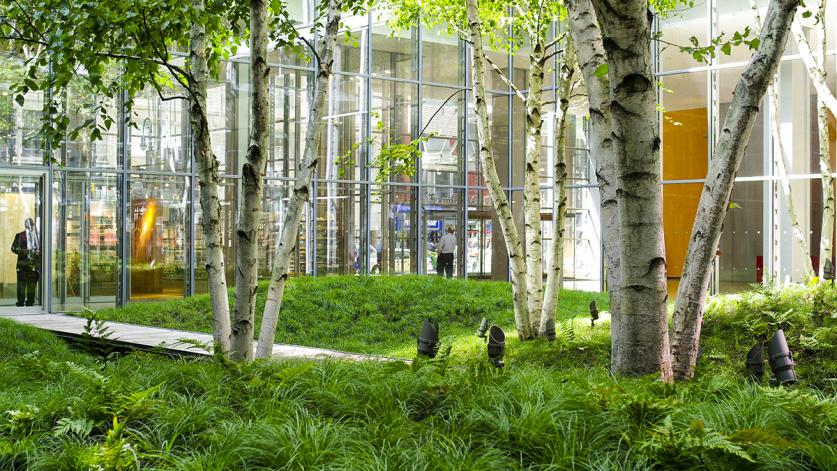 Oberlander is a Fellow of both the American and Canadian Societies of Landscape Architects, and received the Order of Canada in 1990, the first landscape architect to be so honored. In 2011, she was awarded the Sir Geoffrey Jellicoe Award from the International Federation of Landscape Architects. In 2013, she received the American Society of Landscape Architects Medal, the highest honor of the ASLA, and in 2015, she was awarded the Margolese National Design for Living Prize. Oberlander will receive this most recent award at a ceremony at Rideau Hall, Ottawa, on September 20th, 2016, with a reception and dinner to follow at the Chateau Laurier Hotel. Tickets to the dinner are available for purchase.