profile
D. Anne Lewis
Posted: Sep 30, 2019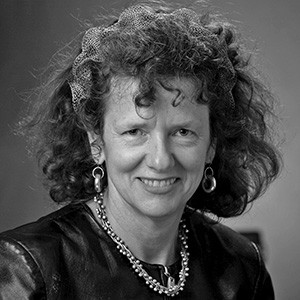 Ms. Lewis has been educated as, and has practiced as, an artist and a landscape architect. In 1991, after ten years in a large corporate practice, she opened a small consulting firm dedicated to artful, highly personalized site design. Ms. Lewis' professional history is diverse. She has served with distinction on various public review boards as both a gubernatorial and mayoral appointee. She was appointed by Missouri Governor John Ashcroft to the Department of Natural Resources' Land Reclamation Commission, which regulates surface mining, and the Department of Economic Development's Landscape Architectural Council (professional registration board). She was elected by her colleagues to the chairmanship of both Boards. In 2009 she was appointed by the Mayor of Creve Coeur Missouri to serve on the Public Arts Task Force Board. Ms. Lewis is a past national trustee of the American Society of Landscape Architects (ASLA) and served as president of the St. Louis chapter of the ASLA in 2009–2010. She served from 1982 to 1995 in the reserves of the Federal Emergency Management Agency's Disaster Assistance Program. For four years, ending in 2004, she served on the Chesterfield Architectural Review Board. Ms. Lewis moved to the Midwest in 1982 to join the Industrial Services Division of Hellmuth, Obata and Kassabaum (HOK). She has been employed by Harland Bartholomew, Campbell Design Group, and Loomis Associates. She has purposely worked in civil engineering departments of architecture/engineering firms in order to develop the technical skills of site engineering to complement her aesthetically driven sense of site planning.
Statement: I make this gift in support of collegiality among women who have exquisitely practiced a profession they have loved, while hoping simply and equitably to 'play ball with the men.' I salute Cornelia Hahn Oberlander, who did so when there were not yet '100 women.'
Anne Lewis passed away on August 14, 2022. Read more about her legacy here.