Garden Dialogues
Garden Dialogues 2015: Chicago
Register today for Garden Dialogues in the Chicago area on September 26-27 and visit four inspiring landscapes, from a contemporary lakefront retreat, to a restored Jens Jensen-designed landscape.
Garden Dialogues settings are intimate—generally no more than 24-30 people—and relaxed—most run 90 minutes, providing ample opportunity to explore the garden and hear a lively, informative Dialogue.  Each is approved for 1.5 PDH by LA CES; earn 6 PDH by attending all four.  Tickets to the Dialogues are $45 each or purchase all four tickets for $160 and save.
This event is now complete.
---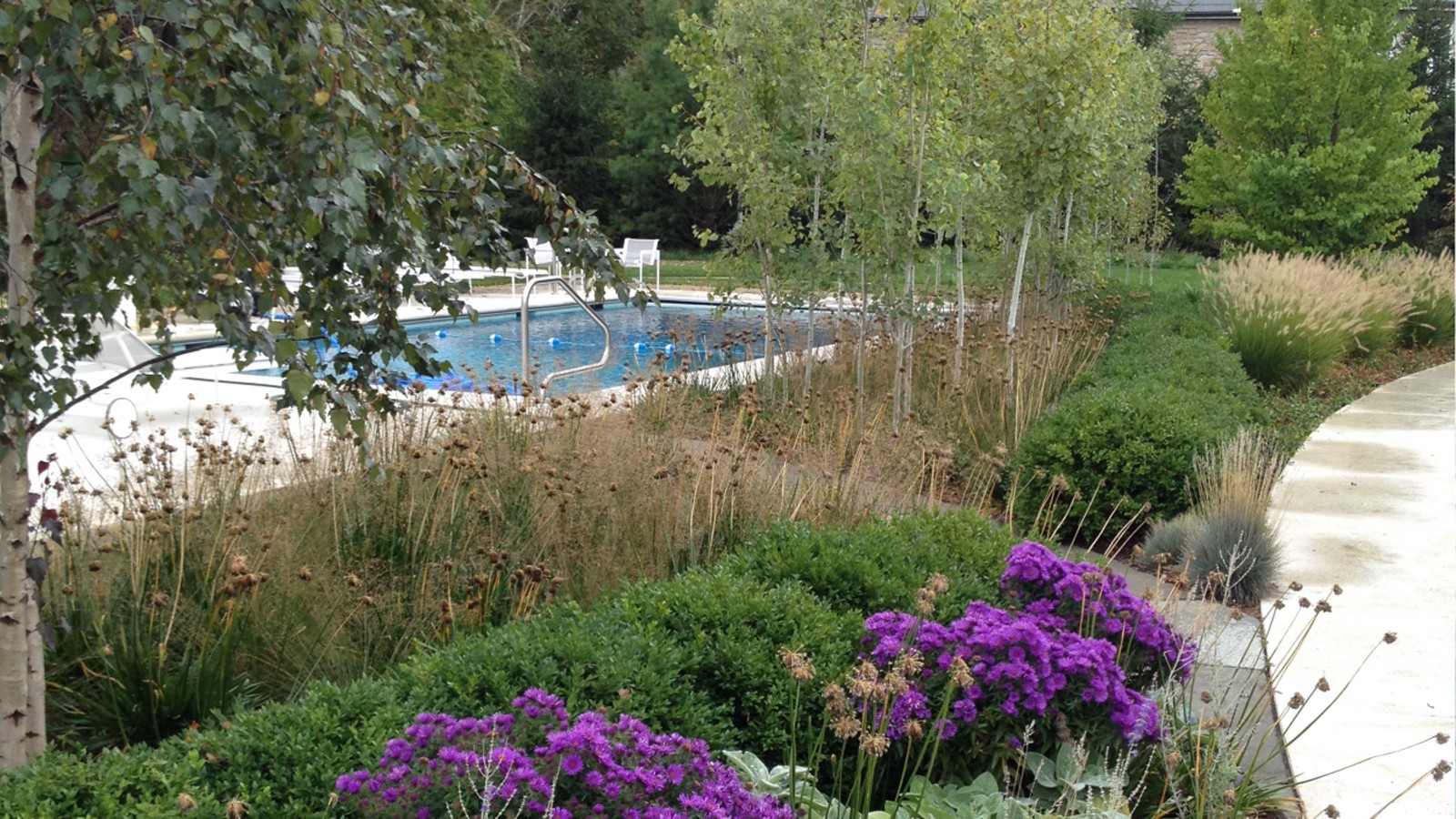 Saturday, September 26, 10:00 to 11:30am | Winnetka
Winnetka Modern
Maria Smithburg of Artemisia
The design for this elegant garden skillfully reveals aspects of the landscape to surprise the viewer at every turn. Concealed by plantings, a modern, boomerang-shaped house is elevated above the ground plane, allowing a secret garden to nestle in within its curves. From the residence, lake views are framed by two magnificent copper beech trees. The copper color of the beech trees inspired the use of Morning Frost birch trees in the secret garden, with Plum Pudding coral bells and Black Lace sambucus anchored by bluish grays hostas and purple iris. Yew and boxwood hedges provide a welcome touch of green within the winter landscape. Paths through the landscape provide visitors with a variety of experiences: access to a lakeside beach can be gained via a series of stone steps and terraces defined by granite boulders, or by strolling down a zigzagging teakwood ramp to the shore below. On the opposite side of the lake, a swimming pool and barbecue area provide a setting for casual entertaining. A discreet putting green framed by dogwood, hydrangea, geranium, and hosta anchors the southwest corner. This idyllic private enclave offers a journey of discovery to experience the house and garden connection. more photos
---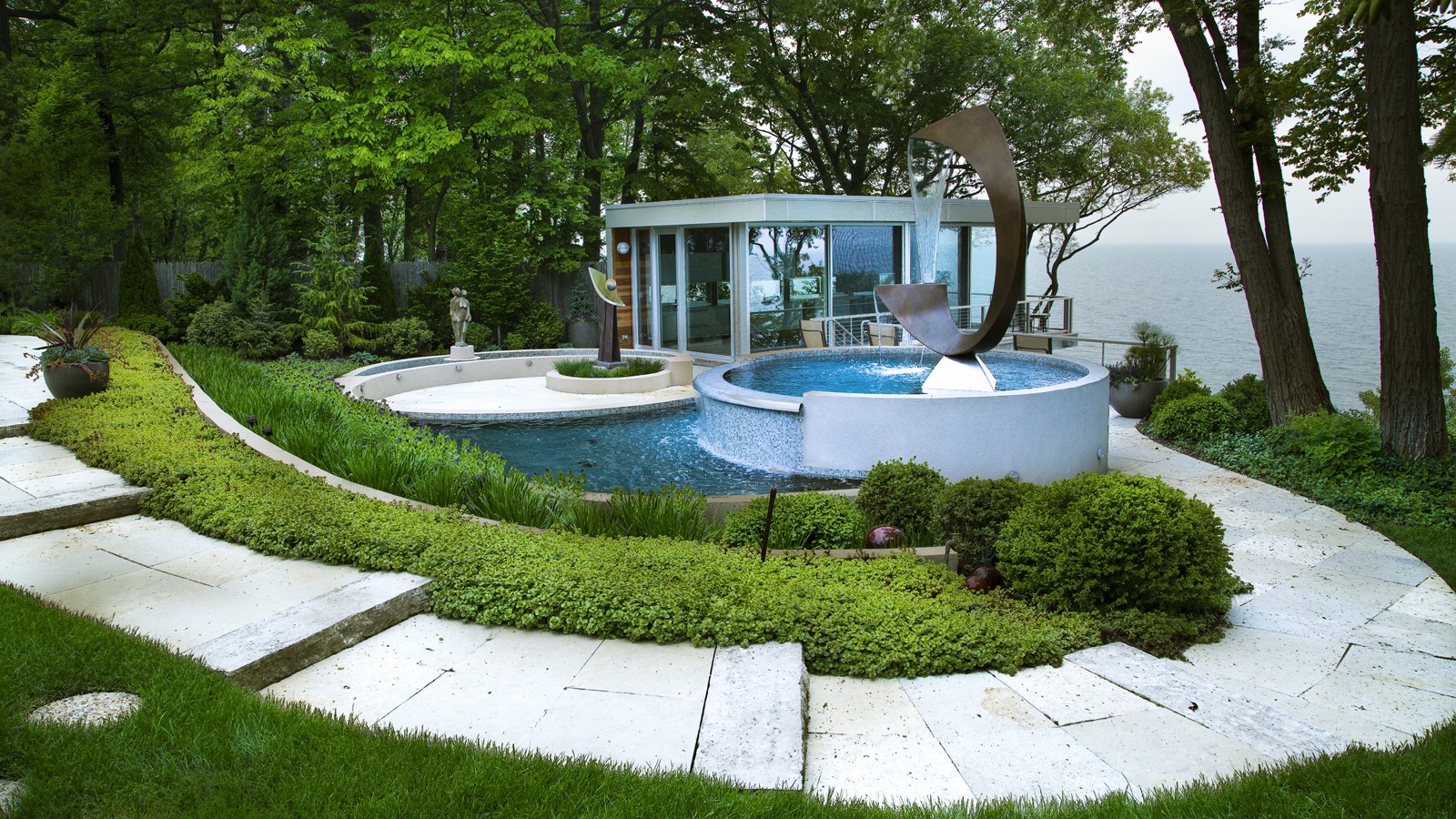 Saturday, September 26, 1:00 to 2:30pm | Highland Park
Garden by Lake Michigan
Maria Smithburg of Artemisia
This property by Lake Michigan provided a magnificent framework for the new space by using the reflective quality of the water as a metaphor for the creation of the garden: a moving landscape of passing clouds by the lake. The owners were empty nesters and had no need to keep the swimming pool alive. The landscape architect's idea was to replace this pool with a collection of water features to include a series of sculptures. The soft rhythm of the undulating pools captures the sky in the water and echoes the colors of the lake. This is emphasized by the combination of perennials and ornamental grasses that follow the movement of the lines. The water cascades down into different levels until it reaches the lower pools in the garden. Intimate seating areas were nestled among the pools, providing the perfect spot to enjoy the lake views and the sunset. more photos
---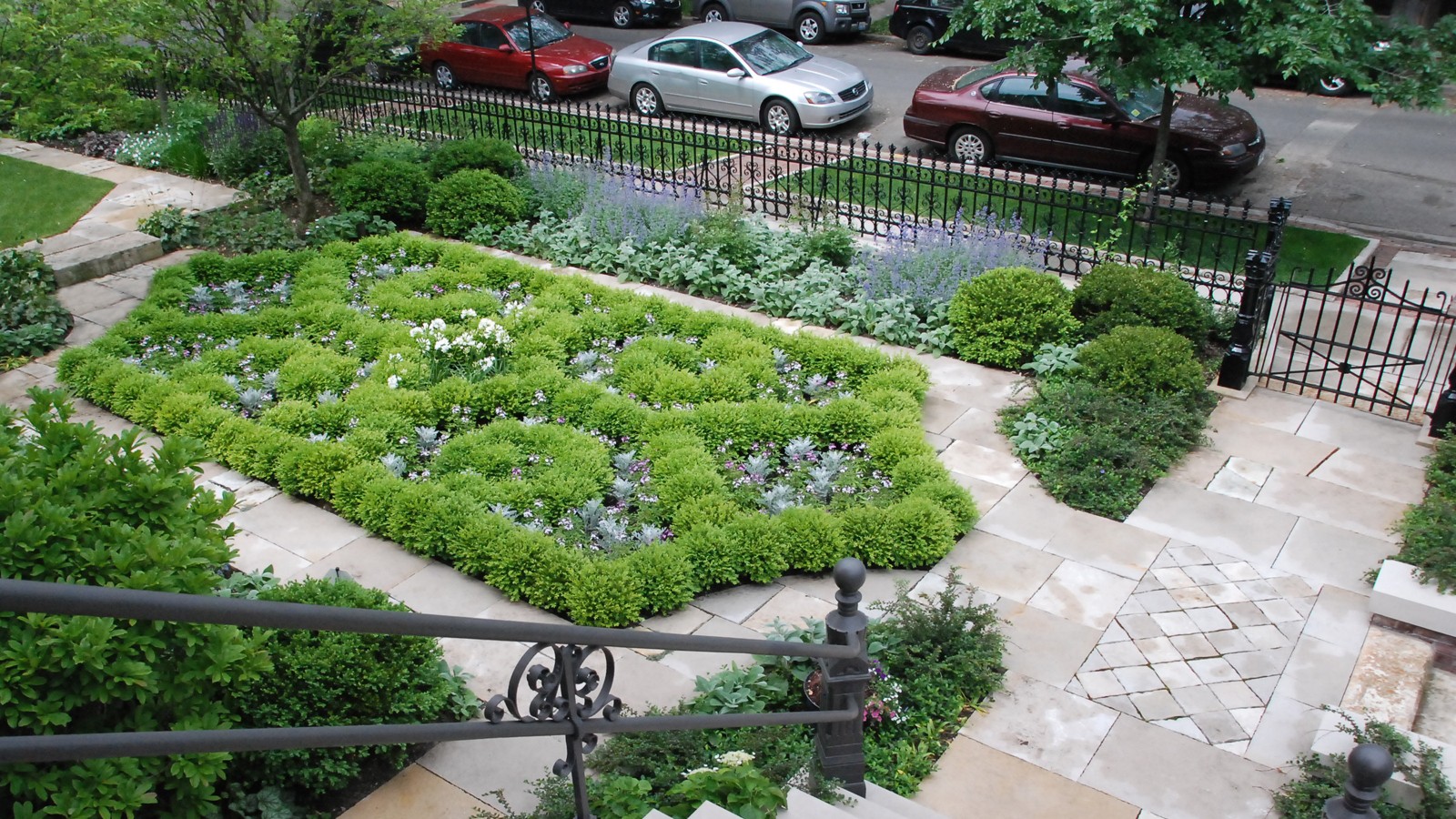 Sunday, September 27, 11:00am to 12:30pm | Chicago
Historic Wicker Park Mansion
Brian Culliton and Tony Quinn of Culliton Quinn Landscape Architecture
Sitting on four city lots in historic Wicker Park, the renovation of this 1879 Victorian home created two front entries with corresponding gardens and a private sitting space, all while integrating traditional Victorian garden elements into the overall design. Salvaged materials gave the new garden an antique character. An aging Joliet stone kneewall surrounded the old property with an original fence by Stewart Iron Works. The fence was meticulously restored and missing components were carefully replicated and replaced. The existing wall could not be reset, therefore, a new kneewall was fabricated to match the original stone profile.  Large slabs from the existing wall were reused for the entry steps and kitchen garden copings. Pieces of the kneewall foundation were also recycled as flatwork in the hardscape, mixed with newer Wisconsin flagstone. A traditional boxwood parterre highlights the main entry and two Sargent Crabapples frame the pathway into a large formal lawn. A sunken gravel garden is situated at the far end of the lawn with vegetable beds and ample seating for entertaining. The overhead pergola and upright boxwood hedge help to create a sense of enclosure in this space, great for relaxing with the family. more photos
---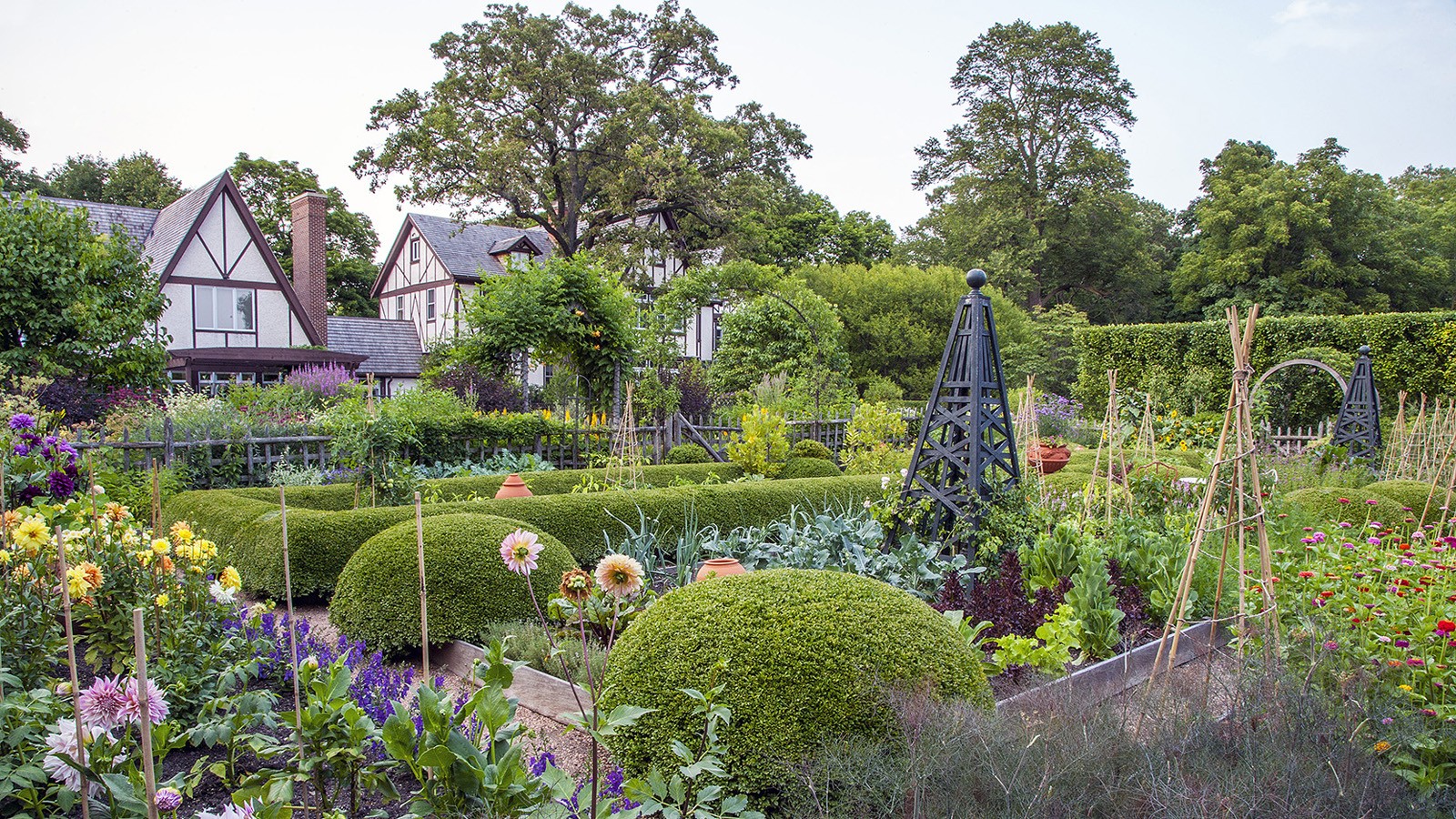 Sunday, September 27, 2:00 to 3:30pm | Lake Forest
Old Mill Farm
Jim Osborne of Mariani Landscape
This enchanting ten-acre property bordering a public prairie reserve, lay unoccupied for years before being carefully restored by its current owners. A master plan for the historic Jens Jensen-designed grounds included the creation of a series of garden rooms – among them, a butterfly garden; pool area; organic potager garden and orchard; and open lawn, dining terrace, and outdoor kitchen created to accommodate the owner's love of entertaining. The garden is a year-round destination – the potager garden which is filled with unusual vegetables and a variety of cutting flowers is alive with color and textures in the spring and summer months, a bounty which overflows onto rustic cedar-edged gravel paths; and winter plantings include boxwood and Hick's yew. Each garden space is an intimate retreat within the larger landscape, carefully conceived to provide the owners with privacy from the public walking paths that wend their way through the reserve while still retaining the spectacular views of the surrounding prairie and hardwood forest. more photos
Various Locations
United States