Garden Dialogues: Florida Gulf Coast

Garden Dialogues: Florida Gulf Coast
Garden Dialogues: Florida Gulf Coast
On March 28, get exclusive access to private gardens in Sarasota on Florida's Gulf Coast and hear directly from the designers and their clients about their collaborative process.
How do clients and designers work together? What makes for a great, enduring collaboration? Garden Dialogues provides unique opportunities for small groups to visit some of today's most beautiful gardens created by some of the most accomplished designers currently in practice.
Read about the host of our Sarasota Dialogues, landscape architect David Young, in this interview.
This event is now complete.
---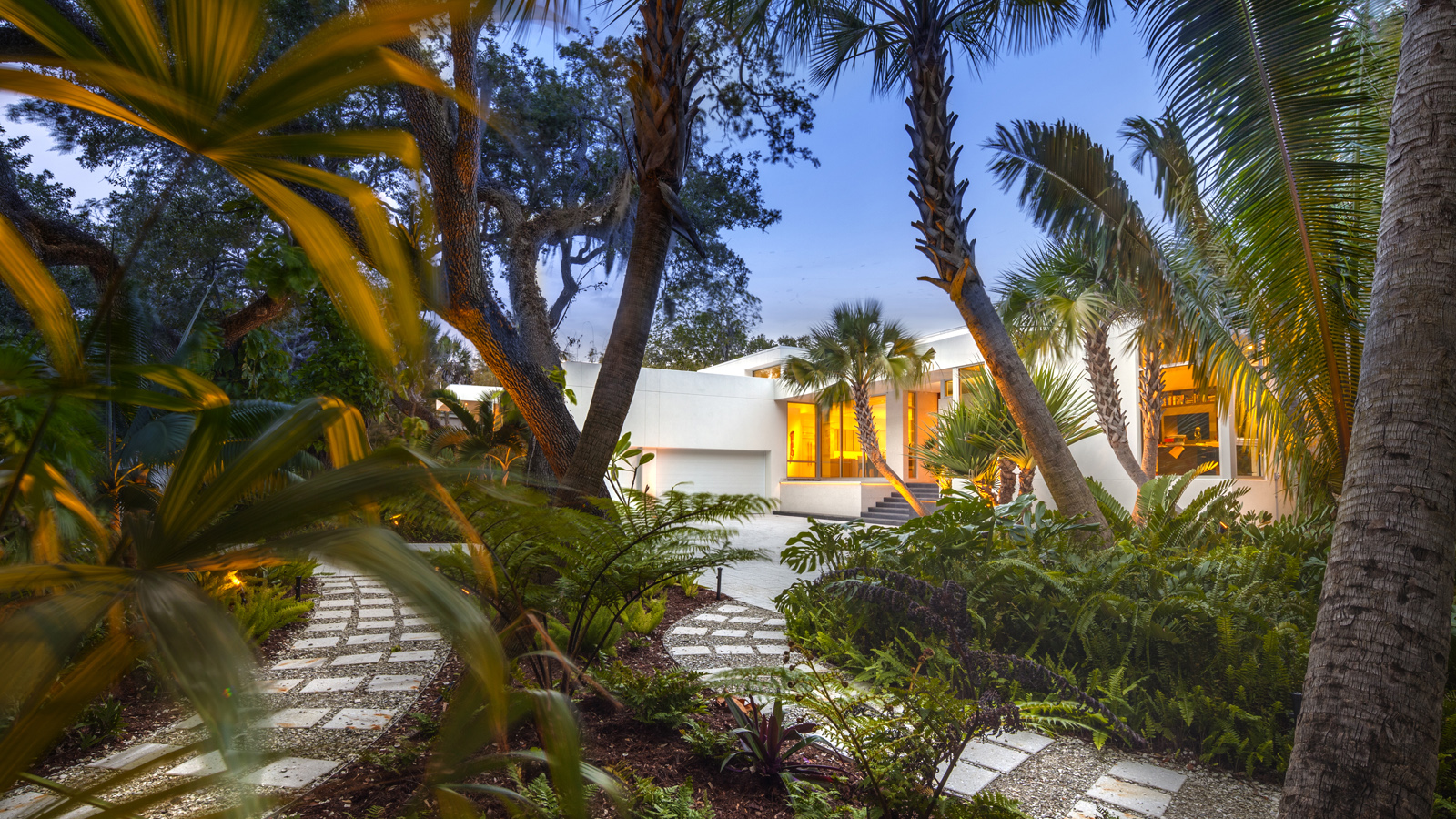 Saturday, March 28, 10:00 to 11:30am | Sarasota
Three Oaks Residence
David Young of DWY Landscape Architects
The namesakes of this Sarasota residence are three elegant live oak trees whose massive canopies diffuse the sunlight and create ideal habitat for a multitude of exotic and beautiful ferns, air plants and sub-tropicals. The overall drama of the site's design – and its genius – is the regular juxtaposition of white stone rectilinear forms against sinuous, curvilinear plant materials, and the deft use of paving materials. Remnants of the  vanishing Florida tropical hardwood hammock are augmented with Sabal palms and an understory of other native and tropical palms and herbaceous species, all interwoven beneath the large oak trees. The entry drive, privacy walls and entry planter are conceived as a singular composition whose design creates a sense of arrival while protecting the signature oaks. An enticing outdoor entertaining and dining area includes an exquisitely proportioned pool and looks out onto a nearby waterway. more photos
---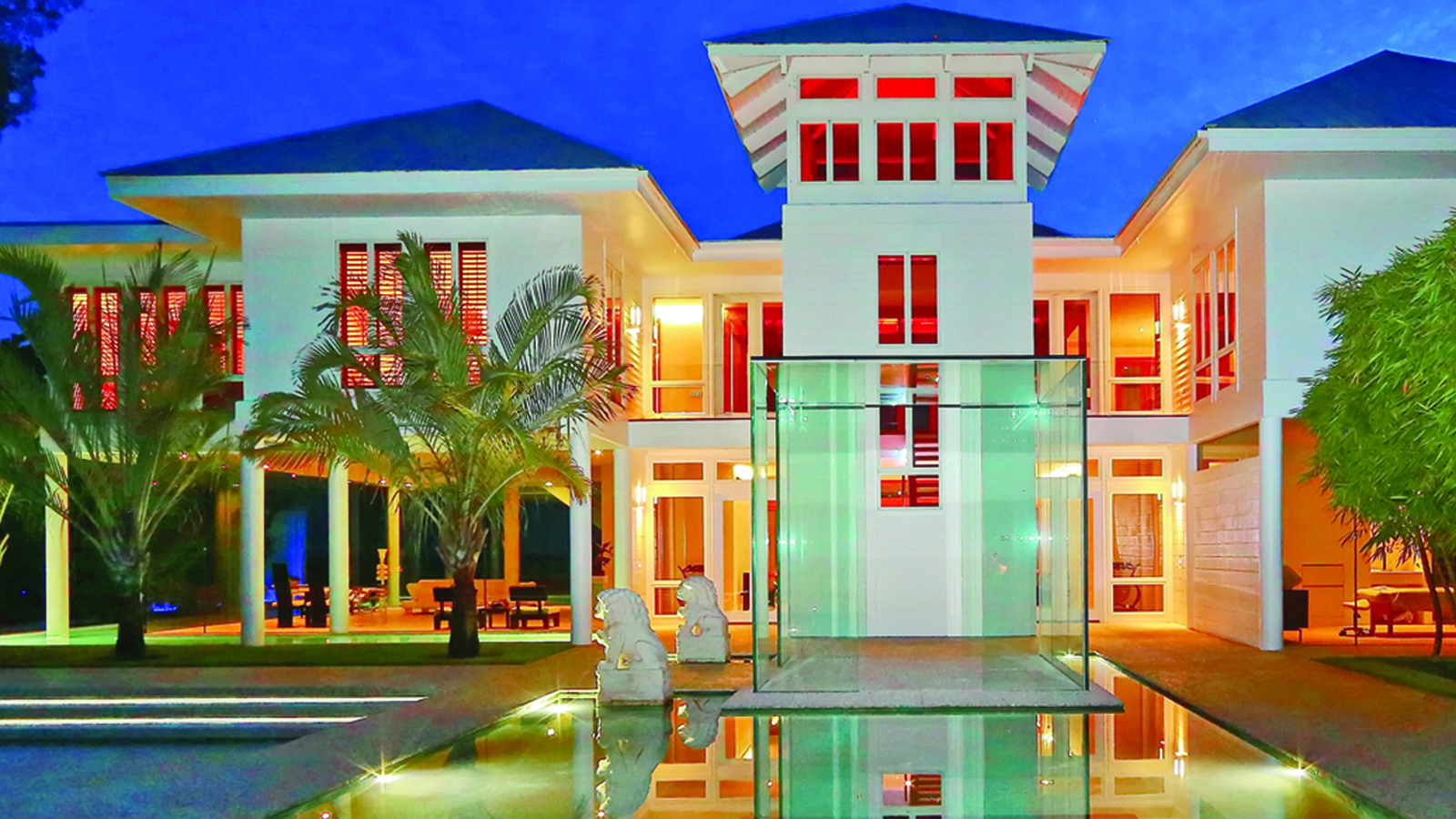 Saturday, March 28, 1:00 to 2:30pm | Sarasota
Aquadisia
David Young of DWY Landscape Architects, with David Lowe, Interior Designer, David K. Lowe Interior Design
Situated on a barrier island overlooking the Gulf of Mexico, this landscape is a dazzling mix of geometric form, carefully manicured lawns and the shaggy manes of numerous bamboo trees. The landscape architects collaborated closely with the owner to create a garden that takes full advantage of the site's location, views and climate. The site's sequence of designed spaces carefully balances large but simple geometric shapes with a well calibrated plant palette. Entry to the house is gained via a concrete walkway that passes over a water garden and through a glass cube flanked by marble Foo Dogs. The water garden continues to a glass-enclosed lower-level where a waterwall provides the perfect backdrop for a beachside spa and fire pit. The experience of this exquisite landscape is not limited to the ground; a wooden terrace allows full view of the Gulf and a new spiral glass staircase leads to a crow's nest overlooking the property. more photos