Garden Dialogue 2021: Annapolis, MD

Garden Dialogue 2021: Annapolis, MD
Garden Dialogue 2021: Annapolis, MD
All events will be subject to local guidelines on gatherings, including social distancing, wearing face coverings, and stay-at-home orders. Attendance is limited, not only to maximize the safety of those attending but to promote an intimate learning experience. If this event needs to be postponed to comply with local ordinances, registrants will be notified directly.  
Aberdeen Creek's one acre garden was designed in 1999 as part of a house renovation. The client's aesthetic was inspired by mid-century modern architecture, to complement their 20th century art collection. "The Aberdeen Creek project is laid out as a series of rooms around the perimeter of the house. Together, these green rooms create a place of meditation and connection with nature," describes Moody Graham Landscape Architecture's website.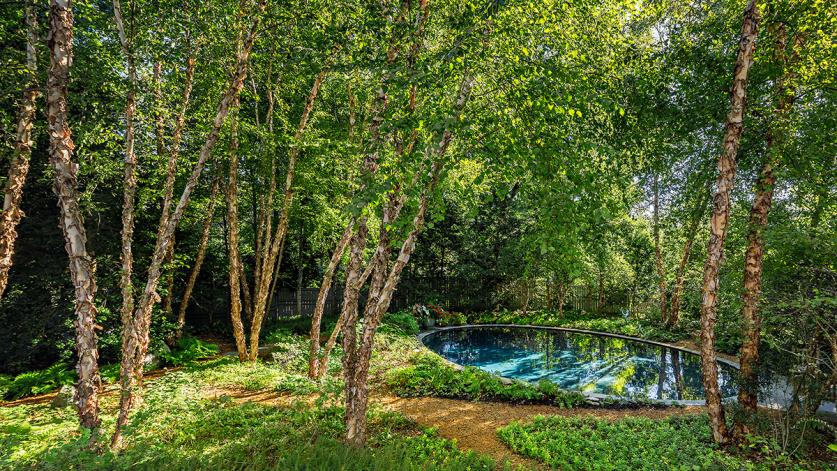 Over the past 20 years the clients have continue to grow and cultivate the garden. At their request, few features of the previous garden were retained, aside from the oval pool.  
One of the first changes came in 2001 when ZEN Associates was commissioned to create a meditation garden adjacent to the waterside of the house, additional changes to that space came in 2002 and 2006 
Surrounding the house and meditation garden are several other garden areas. To create the Pool Garden in 2000, the previous lawn, pool deck, and small shade structure were removed in favor of a more informal look. River Birch were planted, and native ground cover plants replaced lawn. In 2017 the client asked Moody Graham to explore a different spatial arrival experience. While the drive had been flanked by lawn, the new landscape was a grove of Pawpaw trees under-planted with native woodland perennials. A path was laid out in 2019 to meander along the edge of the creek. Stone retaining walls were added to support the bank and shape the space, creating the Creekside Garden. Places to sit and detail planting enhance the draw to the area. Woodland Garden, near the pool, was modified in 2020 to facilitate entertaining of guests with social distancing in mind. A clearing in the planting has a mulch floor with benches and chairs forming a circle.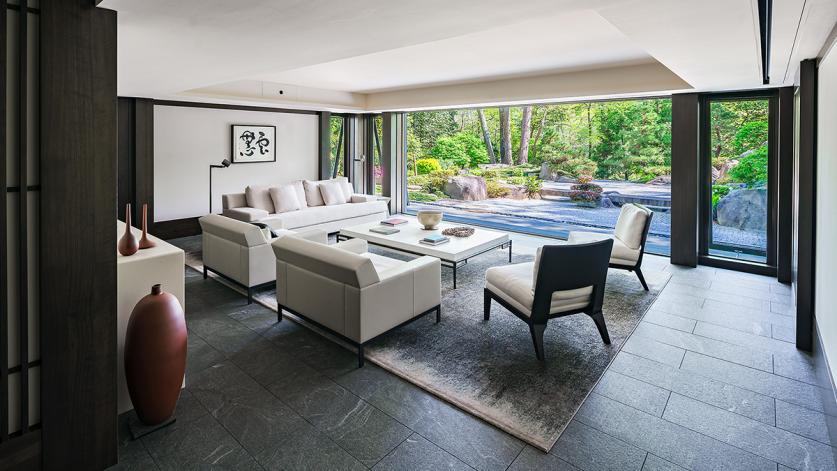 According to Moody Graham, "The garden has evolved as an ongoing collaboration between client, gardener, and landscape architect over 12+ years. Explorations of texture, flower color, and seasonal change are notable attributes of the garden." 
This Garden Dialogue will be led by landscape architect Jay Graham and gardener Ron Ammon. 
1.5 LA CES™ professional development hours will be available to attendees, pending approval. 
Refund Policy 
Cancellations and Refunds will be granted according to the following schedule: 
Up to two (2) weeks in advance: 90% (Deduction represents administrative processing fees) 
Less than two (2) weeks in advance but up to seven (7) days prior: 70% 
No refunds will be made for cancellations seven (7) days prior to event 
No refunds will be made for "No Shows" (a person who registers for a program but who does not cancel registration or attend the program). 
Refunds will be processed as they are received or after the conclusion of the program, depending on the program date and when cancellation occurs. Refunds may take five (5) to seven (7) business days to process.