Garden Dialogues 2018: Bethesda, MD

Garden Dialogues 2018: Bethesda, MD
Garden Dialogues 2018: Bethesda, MD
This large suburban garden located in the residential neighborhood of Bannockburn is an oasis for the owners. Having purchased two side-by-side parcels over 40 years ago, they have spent decades refining, expanding, and modifying the landscape of their 1.5-acre property.
Washington landscape architect Lester Collins was the first designer to work on the initial home site, never expanding into the second vacant parcel. Collins' work included a series of terraced gardens stepping down from the back of the home, gracefully integrating recreation spaces, entertainment terraces, and a large swimming pool and pool house. The breakthrough design, which located the pool a distance from the house, creates a series of outdoor rooms for each type of outdoor activity and overlaps them into a seamless and simple design.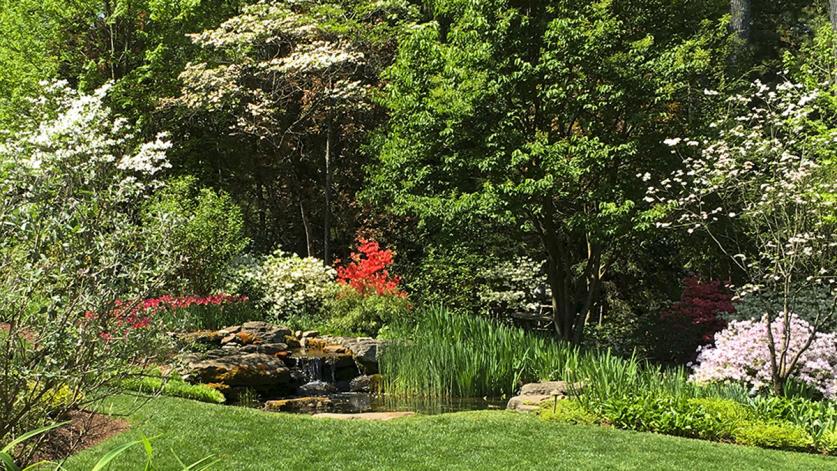 Thirty years ago, Oehme, van Sweden & Associates was hired to begin bridging the gap between the original Lester Collins-designed property and the vacant lot. A master plan was completed that combined the two properties into one and created lush planting borders, additional terraced gardens, an outdoor spa, and a large lily pond as a focal point on view from the house. Sandy Clinton was the project manager at that time and worked directly with the owners on the designs and installation of this work.
Twenty years ago, Clinton & Associates assumed design lead of the ongoing work at the Jacobs' residence and has since completed additional planting, paving, and outdoor kitchen designs for the property.  A new "shop" building located in the corner of the property initiated recent design work, including a secondary cobble drive, stone stairs, walking paths, extensive grading, and layers of screen plantings.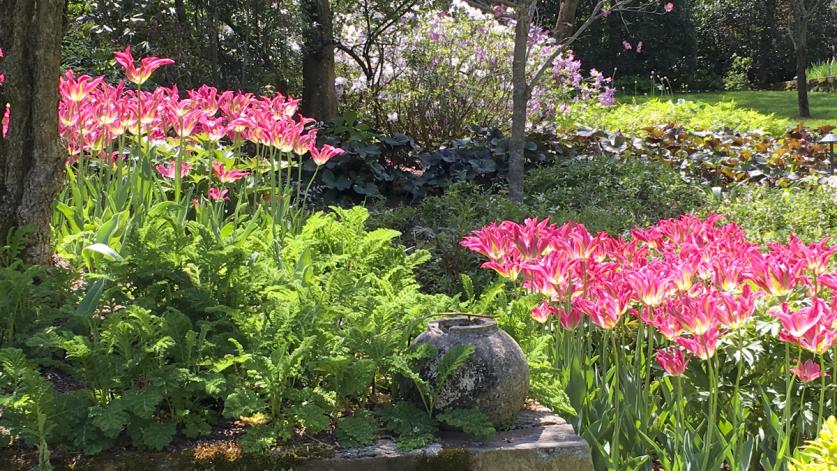 The many contributions of multiple landscape architects, landscape contractors, and the owners to this seasonally diverse and architecturally strong garden provide constant visual and sensory delight throughout the year. Enjoy refreshments after the tour while chatting with landscape architect Sandy Clinton. What an intimate and lovely learning experience!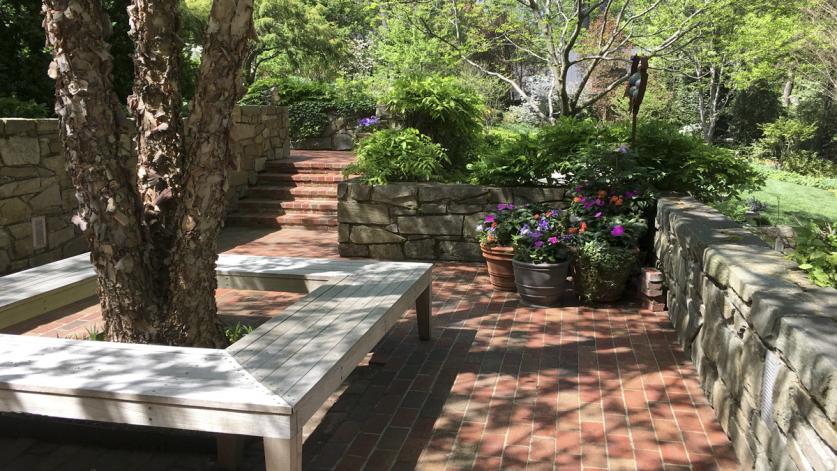 2.0 LA CES™ Professional development hours will be available to attendees.
Thanks to the generosity of our hosts and sponsors, tickets for Garden Dialogues are tax-deductible and proceeds benefit the educational programs of The Cultural Landscape Foundation.
---
Refund Policy:
Cancellations and Refunds will be granted according to the following schedule:
Up to two (2) weeks in advance: 90% (Deduction represents administrative processing fees)
Less than two (2) weeks in advance but up to seven (7) days prior: 70%
No refunds will be made for cancellations seven (7) days prior to event
No refunds will be made for "No Shows" (a person who registers for a program but who does not cancel registration or attend the program).
Refunds will be processed as they are received or after the conclusion of the program, depending on the program date and when cancellation occurs. Refunds may take five (5) to seven (7) business days to process.