Garden Dialogues 2018: Bridgehampton, NY

Garden Dialogues 2018: Bridgehampton, NY
Garden Dialogues 2018: Bridgehampton, NY
Located along scenic Sagaponack Pond with dramatic vistas of the beach and ocean beyond, this contemporary Hamptons compound was created as a year-round family retreat. The site includes two parterre gardens, which thrive with seasonal vegetables, herbs, and flowers, as well as innovative green roofs at the Main House and the pool pavilion of the Pond House. The landscape, gardens, and green roofs are impeccably maintained year-round, utilizing the most sophisticated organic and toxin-free methods. Other highlights of the estate, which comprises three residences, include two swimming pools and spas, three outdoor kitchens, a sunken tennis court with adjoining pavilion, a pétanque court, a pier projecting into the pond for launching kayaks, and custom corten steel pergolas.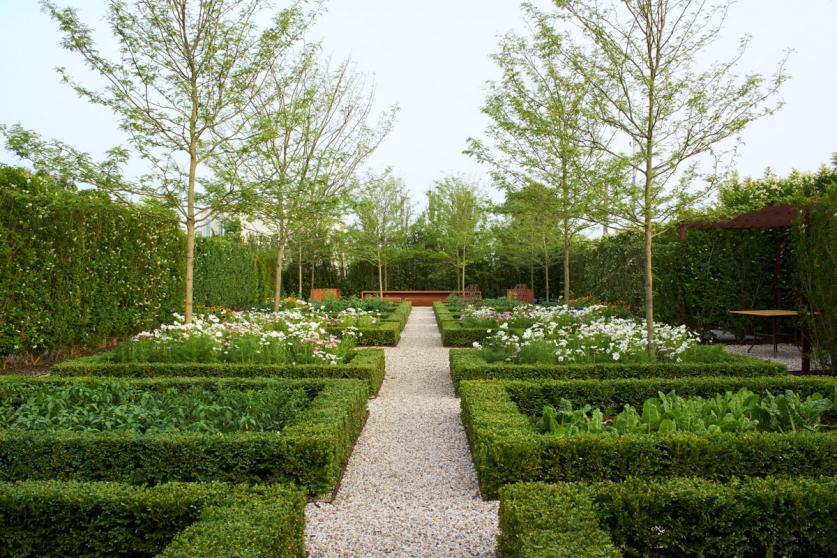 After a tour of this Hamptons compound led by landscape architect Brian Sawyer, the owner's personal chef will join the group for a discussion in the vegetable, herb, and cocktail gardens. The Cultural Landscape Foundation's president, and CEO, Charles Birnbaum, will also be in attendance and will add to the conversation. At the conclusion of the tour, guests will gather at the grand dining table in the vegetable garden parterre to enjoy food and sample a special wine selection from Communal Brands.
Brian Sawyer, Partner, Sawyer|Berson
Throughout his career, Brian Sawyer has pursued landscape architecture, as well as architectural and interior design. Prior to co-founding Sawyer|Berson with John Berson in 1999, he worked for the Central Park Conservancy and then at Robert A.M. Stern Architects, where he was head of the department of landscape architecture. Originally from Indiana, Sawyer earned a B.A. in music and botany from Wabash College and an M.L.A. from the University of Virginia. He has been a member of the Stewardship Council of The Cultural Landscape Foundation since 2017. He also serves on the board of directors for the Perfect Earth Project and is a member of the American Society of Landscape Architects.
2.0 LA CES™ Professional development hours will be available to attendees.
Thanks to the generosity of our hosts and sponsors, tickets for Garden Dialogues are tax-deductible, and proceeds benefit the educational programs of The Cultural Landscape Foundation.
---
Refund Policy:
Cancellations and Refunds will be granted according to the following schedule:
Up to two (2) weeks in advance: 90% (Deduction represents administrative processing fees)
Less than two (2) weeks in advance but up to seven (7) days prior: 70%
No refunds will be made for cancellations seven (7) days prior to event
No refunds will be made for "No Shows" (a person who registers for a program but who does not cancel