Garden Dialogues 2018: Denver, CO

Garden Dialogues 2018: Denver, CO
Garden Dialogues 2018: Denver, CO
Children's Museum of Denver at Marsico Campus
United States
Located on the South Platte River in downtown Denver, the Marsico Campus of the Children's Museum of Denver includes Joy Park, a dynamic landscape that encourages children and their caregivers to explore and learn about their environment. The park is traversed by a meandering "river" that serves as a metaphor to connect art, science, and experience with ecology, conservation, and sustainability.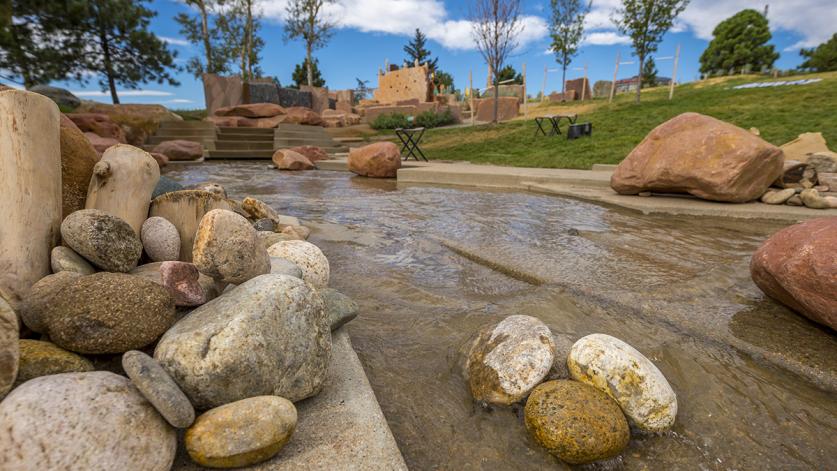 Opened in 2015, Joy Park was carefully sculpted from a mound of fill. The park's 25-foot-high hillside features a lightning-bolt walkway, accessible to all. An ensemble of robust, physically active experiences inspired by Colorado's unique landscape offers a year-round destination for experimental play, movement, action, imagination, and risk-taking. Collaborating with the museum's educators and exhibit designers, the landscape architects crafted sand dunes, boulders, a peak, slot canyons, seeps, a zip line, and a fruit orchard—all part of a new campus where caregivers and children are the priority. The landscape was designed with resiliency at the forefront—impervious areas are minimized, and porous paving is integrated with bioengineered landscapes and extensive native plantings.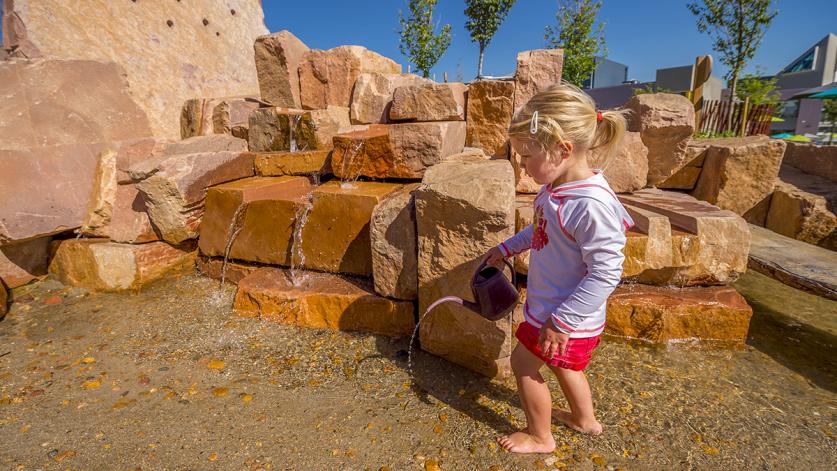 Guests will have the rare opportunity to tour the campus with Mike Yankovich, the museum's executive director, Jonathan Goldstein, the main exhibit designer, and landscape architect Tina Bishop. The tour will include discussions about design collaboration and behind-the-scenes stories about the making of this exciting new landscape. Mr. Yankovich will also provide a rare look at Adventure Forest, the museum's newest exhibit, created by artist Wes Sam-Bruce and set at the edge of Joy Park. The tour will conclude with breakfast on the museum's terrace overlooking the park. Guests can remain after the tour to experience the thrill of the museum and Joy Park for children and their caregivers.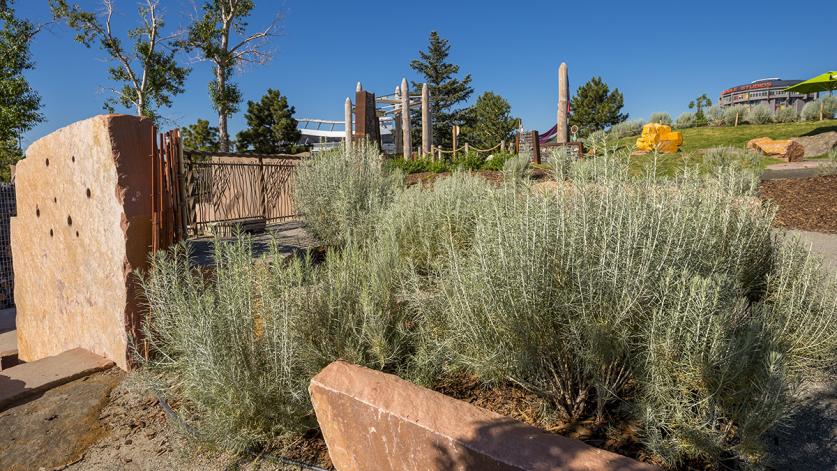 Tina Bishop, RLA, ASLA, is a founding partner of the award-winning Denver landscape architecture firm Mundus Bishop, established in 1999. Ms. Bishop directs the firm's public space design and historic preservation practice. She was the lead designer for Joy Park and the Children's Museum campus, which were inspired by Colorado's river geomorphology and the museum's mission to engage exploration. As in all her work, she was informed by the context and history of the place and strived to create a new intervention to spark imagination. Ms. Bishop's other designs include Denver's Civic Center; the Denver Botanic Gardens, where she transformed the urban grounds into a sustainable campus with new connections and gardens; and the redesign of Babi Yar Park, featured in Landscape Architecture Magazine. She frequently speaks to local and national audiences about designing public spaces and historic preservation, and she is a member of TCLF's Stewardship Council.
Mike Yankovich, president and CEO of the Children's Museum of Denver at Marsico Campus, has over twenty years of experience in the museum field, including time with the Denver Museum of Nature and Science and the Port Discovery Children's Museum in Baltimore, Maryland. Mike joined the Children's Museum in 2003 and has served in several capacities, including director of education, vice president of guest experience, chief operating officer, and interim president. In each position he has been a significant catalyst for growth and innovation. His focus on developing high-quality, interactive exhibits and educational programs has helped position the Children's Museum as the community's leading informal learning institution for young children. In May 2011, Mike was selected as one of five Livingston Fellows with the Bonfils-Stanton Foundation to develop the skills of promising nonprofit leaders. In addition, Mike is a former board chair of the Denver Preschool Program and serves as treasurer and chair elect of the Association of Children's Museums.
2.0 LA CES™ professional development hours will be available to attendees.
Special ticket pricing is available to a limited number of students. A valid UD is required.
Thanks to the generosity of our hosts and sponsors, tickets for Garden Dialogues are tax-deductible, and proceeds benefit the educational programs of The Cultural Landscape Foundation.
---
Refund Policy:
Cancellations and Refunds will be granted according to the following schedule:
Up to two (2) weeks in advance: 90% (Deduction represents administrative processing fees)
Less than two (2) weeks in advance but up to seven (7) days prior: 70%
No refunds will be made for cancellations seven (7) days prior to event
No refunds will be made for "No Shows" (a person who registers for a program but who does not cancel registration or attend the program).
Refunds will be processed as they are received or after the conclusion of the program, depending on the program date and when cancellation occurs. Refunds may take five (5) to seven (7) business days to process.