Garden Dialogues 2018: Palm Beach, FL

Garden Dialogues 2018: Palm Beach, FL
Garden Dialogues 2018: Palm Beach, FL
This exclusive Garden Dialogue is divided into two parts. The first tour is of three properties that have been combined into one exquisite, private estate. Mario Nievera, of Nievera Williams Design, will guide guests through the estate, which features a lake-front-facing main residence surrounded by tropical plants, terraces with fire elements designed by Nievera Williams Design, and an outstanding view to the intracoastal waterway. A short walk to the east is a guest house and swimming-pool garden, with a secret courtyard and a pergola-covered terrace overlooking the pool. The last stop is another intimate guest house surrounded by charming gardens and walkways leading to a private, brick-terraced swimming pool.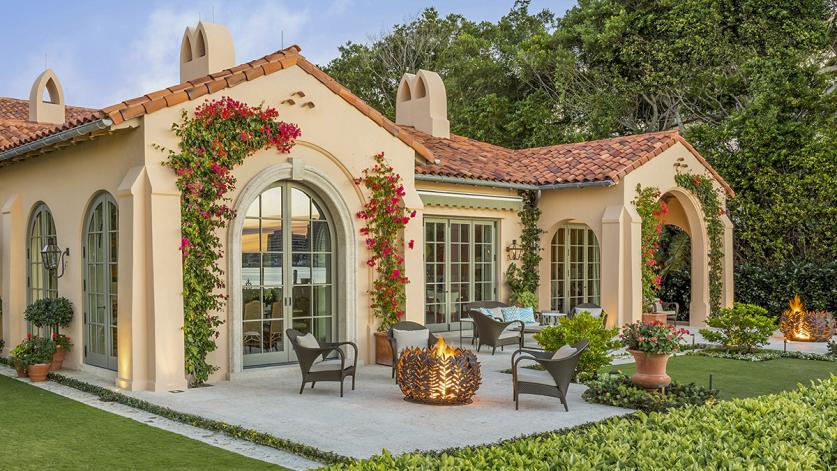 The tour continues nearby at the historic Royal Poinciana Plaza shopping center, where Keith Williams, of Nievera Williams Design, will guide the group through the site and explain the extensive and meticulous changes to the design that went into the renovation of this incredible property. The plaza has won several awards and is an example of how landscape architecture has contributed to the successful adaptive reuse and resuscitation of what was once described as a dying retail plaza.
The event includes a lovely boxed lunch under the palm trees following the tour.
3.0 LA CES™ professional development hours will be available to attendees.
Thanks to the generosity of our hosts and sponsors, tickets for Garden Dialogues are tax-deductible, and proceeds benefit the educational programs of The Cultural Landscape Foundation.
Refund Policy
Cancellations and Refunds will be granted according to the following schedule:
Up to two (2) weeks in advance: 90% (Deduction represents administrative processing fees)
Less than two (2) weeks in advance but up to seven (7) days prior: 70%
No refunds will be made for cancellations seven (7) days prior to event
No refunds will be made for "No Shows" (a person who registers for a program but who does not cancel registration or attend the program).
Refunds will be processed as they are received or after the conclusion of the program, depending on the program date and when cancellation occurs. Refunds may take five (5) to seven (7) business days to process.