Garden Dialogues 2018: Truro, MA

Garden Dialogues 2018: Truro, MA
Garden Dialogues 2018: Truro, MA
This breathtaking property on Cape Cod posed a special challenge: design and site a new house, guest house, pool, and adjacent gardens on one of the Cape's undeveloped hilltops with only minimal disturbance to the native environment. Ever mindful of the potentially detrimental impact of developing the top of a pristine knoll, owners landscape architect Keith LeBlanc and architect Kelly Monnahan collaborated to site structures that harness the dramatic tension between the natural and designed environments. This study in contrast resulted in a series of compelling and unexpected garden spaces that ultimately enhance the natural features of the pine and oak woodland setting. The main floor of the home, which was designed to project into the landscape, is contrasted by the soft edges of multiple gardens surrounding the house and pool. These varied spaces are overlooked by the home's second story, which prominently features dramatic views to Cape Cod Bay and the Atlantic Ocean. The house and garden have been published widely and have garnered numerous accolades, including Honor Awards from the American Society of Landscape Architects (ASLA) and the Boston Society of Architects.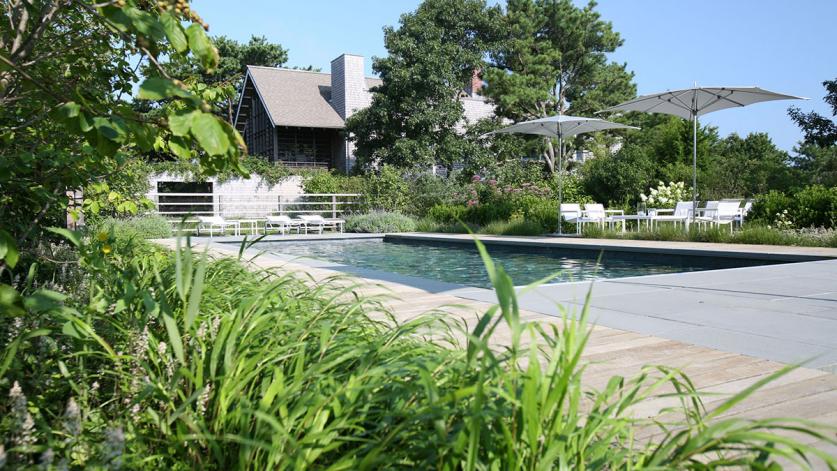 After the tour, guests are invited to relax and enjoy refreshments and snacks poolside while talking with the owners.
Keith LeBlanc, FASLA, a TCLF Board Member, established his landscape architecture firm in Boston in 1997. A graduate of Louisiana State University, he is a nationally recognized landscape architect who has dedicated more than 30 years to the design of residential landscapes. His firm, LeBlanc Jones Landscape Architecture, has gained local and national recognition with multiple awards from both the Boston Society of Landscape Architects and the ASLA. Projects from his office have been honored by peers and the public alike, including recognition from The Southern California chapter of the ASLA, the Institute for Classical Architecture and Art, and The James Rose Center. In 2012 Mr. LeBlanc was named a Fellow of the ASLA in the works category. He avidly supports several organizations on Cape Cod, including the Truro Center for the Arts, Provincetown Commons, and The Fine Arts Work Center.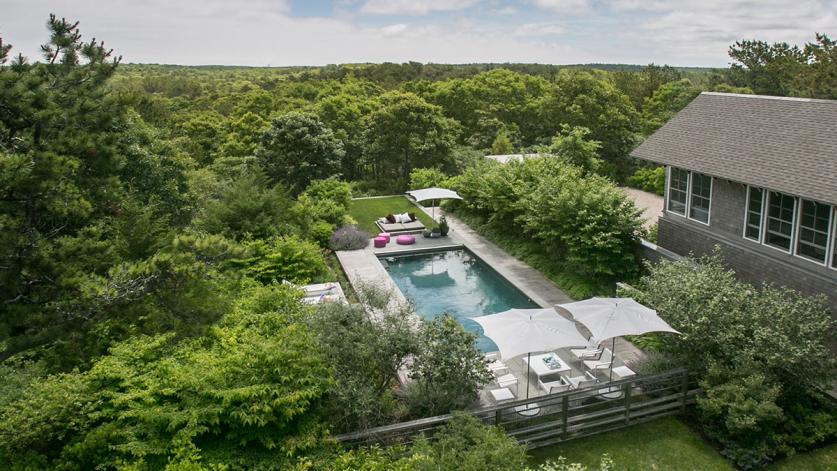 Kelly Monnahan is an architect and principal of Kelly Monnahan Design (KMD) in Boston and Truro, Massachusetts. The firm's work has appeared in numerous trade publications, including Metropolitan Home, Boston Home, and Design New England. Recognition has included "Best Modern Architect" from Boston Home and a Boston Society of Architects Honor Award in 2003.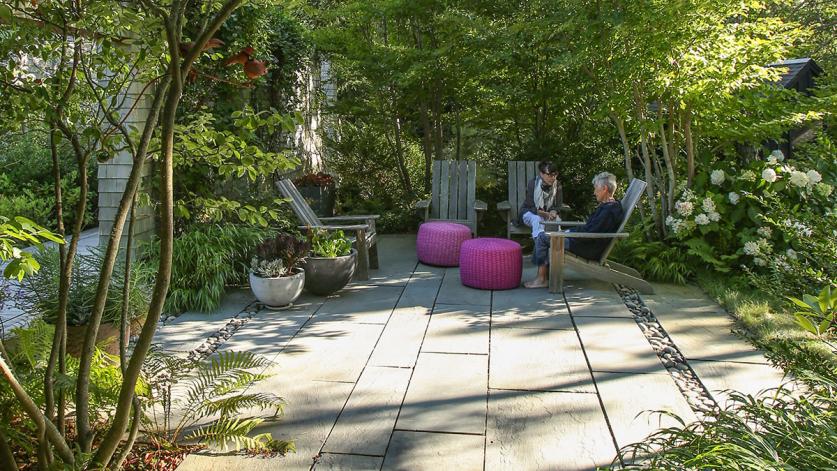 Prior to founding KMD in 1999, Mr. Monnahan held design positions at Michael Prodanou Design, Graham Gund Associates, Shepley Bulfinch Richardson and Abbot, and Sasaki Associates. His work encompassed architectural and interior design for libraries, university buildings, corporate headquarters, and private residences. Among his projects were the Investcorp headquarters in London, a private residential art gallery in Boston, and renovation of the Harvard Medical School Countway Library of Medicine, also in Boston. Mr. Monnahan graduated from the University of Oregon School of Architecture and received his master's degree in architecture from the Southern California Institute of Architecture. He currently serves on the Board of Provincetown Commons, a recent startup that provides space and resources for year-round use by artists and the community.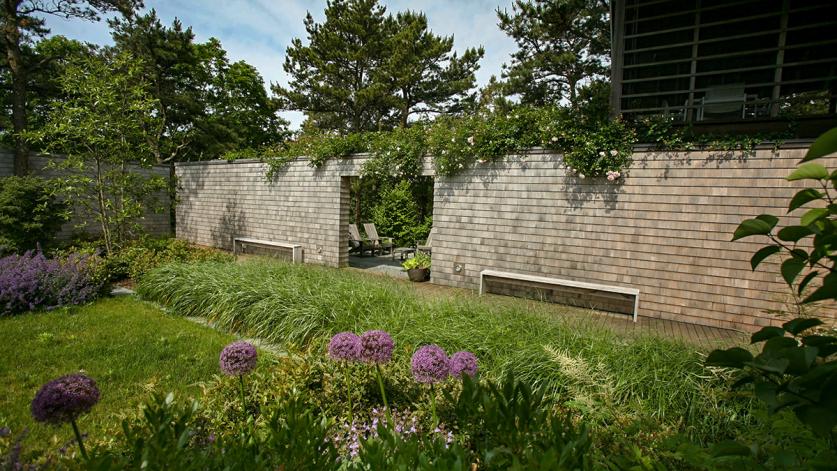 2.0 LA CES™ professional development hours will be available to attendees.
Thanks to the generosity of our hosts and sponsors, tickets for Garden Dialogues are tax-deductible, and proceeds benefit the educational programs of The Cultural Landscape Foundation.
---
Refund Policy:
Cancellations and Refunds will be granted according to the following schedule:
Up to two (2) weeks in advance: 90% (Deduction represents administrative processing fees)
Less than two (2) weeks in advance but up to seven (7) days prior: 70%
No refunds will be made for cancellations seven (7) days prior to event
No refunds will be made for "No Shows" (a person who registers for a program but who does not cancel registration or attend the program).
Refunds will be processed as they are received or after the conclusion of the program, depending on the program date and when cancellation occurs. Refunds may take five (5) to seven (7) business days to process.