Garden Dialogues 2020: West Palm Beach, FL

Garden Dialogues 2020: West Palm Beach, FL
Garden Dialogues 2020: West Palm Beach, FL
Deeridge Farms South, a 250-acre equestrian estate in Wellington, Florida, is the winter residence of Margaret and Jeremy Jacobs. The grounds incorporate characteristics similar to those enjoyed at their home in East Aurora, New York, where, for half the year, the couple resides on the late-1920s-designed woodland preserve created by landscape architect Frederick Law Olmsted, Jr. Over the past four decades, the Jacobses have developed the West Palm Beach estate with the goal of implementing Olmsted's design principles for elegantly orchestrated, naturalized landscapes.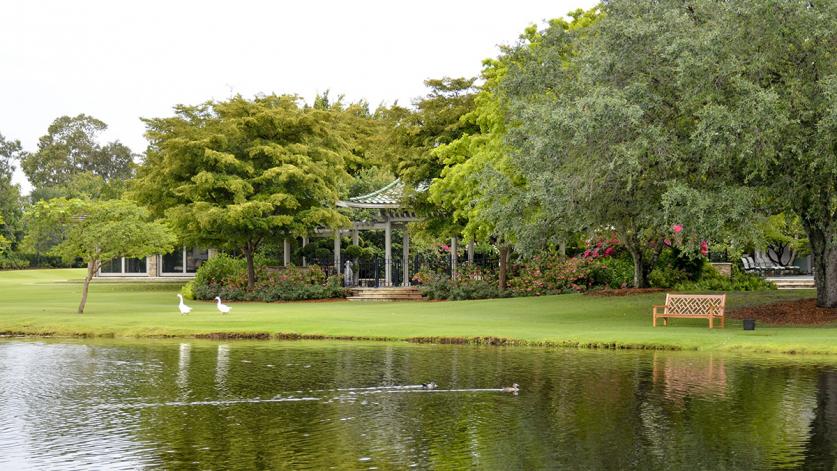 Since 2012, O'Leary Richards Design has overseen the implementation of a myriad of landscape architecture projects at the estate, ranging in scale from an intimate, Asian-inspired courtyard to extensive renovations of the main entrance driveway, residential greens, jungle paths, and native palm walks. The main residence is embraced by a pastoral countryside composed of passive greens, large sweeping masses of understory plantings, and native Florida woodlands. The estate's residential walking paths provide a shady refuge with more than three miles of meandering trails, in keeping with one of Olmsted, Jr.'s, most notable ideals for arcadian landscapes.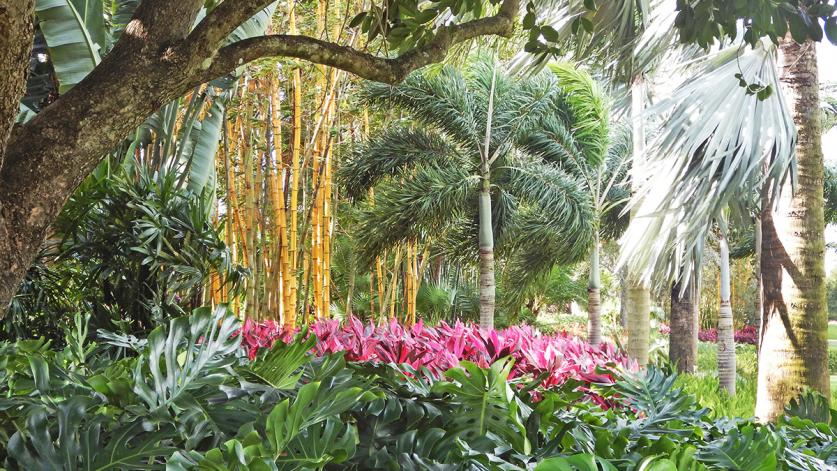 Care was taken to maintain uninterrupted vistas, the gentle rolling topography, and the perimeter woodlands that embrace the property's expansive greenswards. Conceived as a landscape of winter interest, the gardens were created using a palette of evergreen, early spring and winter blooming vegetation, which is a haven for wildlife. Themed gardens, elegant terraces, and intimate courtyards surround the main dwelling, while expansive lawn areas separate the main house from the equestrian courses and naturalized woodland trails.
This Garden Dialogue will be led by landscape architects Kathy O'Leary Richards and Carlos Somoza. This event will include lunch. 
3.0 LA CES™ professional development hours will be available to attendees. Florida DBPR Landscape Architects CE hours will be available to attendees, pending approval.​
Refund Policy
Cancellations and Refunds will be granted according to the following schedule:
Up to two (2) weeks in advance: 90% (Deduction represents administrative processing fees)
Less than two (2) weeks in advance but up to seven (7) days prior: 70%
No refunds will be made for cancellations seven (7) days prior to event
No refunds will be made for "No Shows" (a person who registers for a program but who does not cancel registration or attend the program).
Refunds will be processed as they are received or after the conclusion of the program, depending on the program date and when cancellation occurs. Refunds may take five (5) to seven (7) business days to process.