Good News for London's Dolphin Square Gardens

Good News for London's Dolphin Square Gardens
Good News for London's Dolphin Square Gardens
On June 4, 2019, the planning subcommittee of the Westminster City Council (WCC) unanimously rejected plans for the redevelopment of Dolphin Square Gardens, located in the Pimlico area of Central London, England. More than 150 members of the public packed the meeting room at Victoria Street's City Hall, responding with relief and celebration when the five-member subcommittee cast its vote. One reason given for rejecting the redevelopment plans was their potential adverse impact on the Dolphin Square Conservation Area, which comprises a 7.5-acre site between Chichester Street and Grosvenor Road, with an additional section fronting on the Thames River.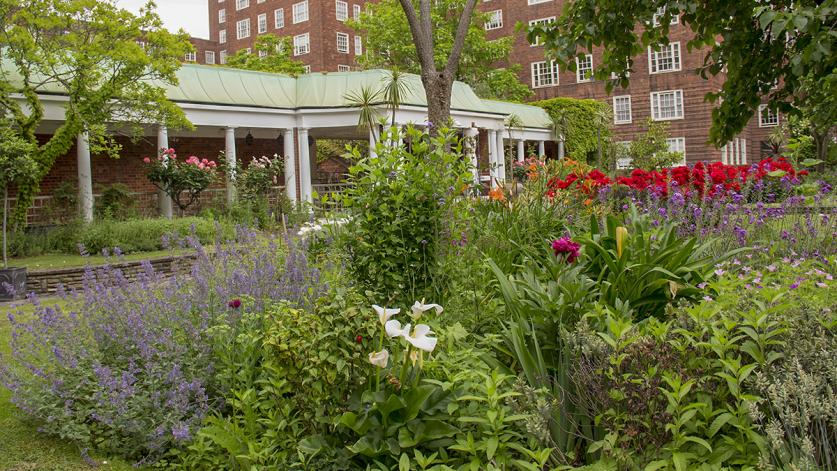 Dolphin Square Gardens forms the nucleus of the conservation area and was listed as Grade II on the Historic England Register of Parks and Gardens in June 2018, indicating that the landscape is of "special interest" as an historic resource. The site also represents one of the few intact, large-scale landscapes designed for a private London housing project during the interwar period. It is also a rare, surviving design by Richard Sudell, a pioneering figure in the development of mid-twentieth-century landscape architecture in the United Kingdom and a leading theorist, writer, and advocate for his profession.
Backed by U.S.-based Westbrook Partners, the redevelopment of Dolphin Square would include the demolition of the northernmost block of the complex, Rodney House, which would be replaced with a ten-story building, destroying the Fountain Garden and the rooftop Spanish Garden in the process.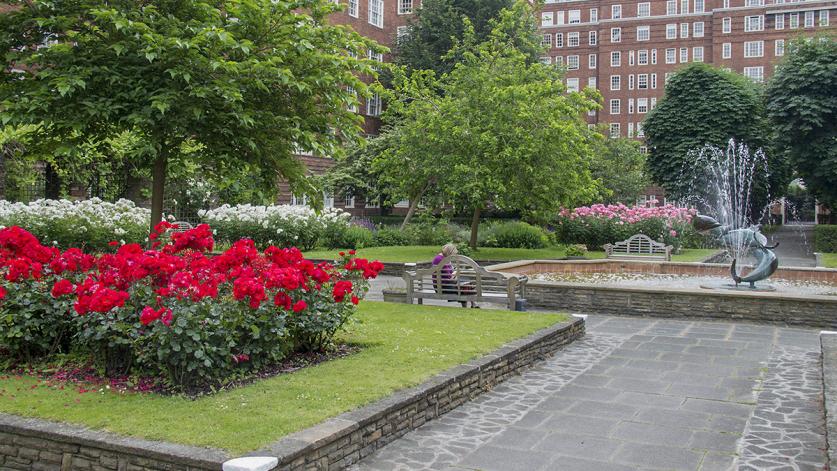 Landscape architect Annabel Downs, who has played a leading role in efforts to save the historically significant site from destruction, shared her reaction to the vote with TCLF:   
What was thrilling about the unanimous decision of the major-applications subcommittee of Westminster City Council to reject the proposal was that the views of ordinary people have been respected. This shows it was worth all the public-spirited effort and teamwork to reach this point.
Following the rejection of the plans, the mayor of London and the assembly at Greater London Authority will have two weeks to decide whether to uphold or overrule the WCC's decision.  Westbrook, the developer, would have the right to appeal the decision in the former case, although the planning inspectorate traditionally supports local authorities' decisions with regard to the protection of conservation areas.
TCLF enrolled Dolphin Square Gardens in its Landslide program in October 2018, after it was asked to weigh in on plans that would harm the historic, designed landscape.