London's Mayor Upholds Decision to Spare Dolphin Square Gardens

London's Mayor Upholds Decision to Spare Dolphin Square Gardens
London's Mayor Upholds Decision to Spare Dolphin Square Gardens
On July 15, 2019, London's mayor, Sadiq Khan, decided not to advance plans to renovate Dolphin Square Gardens, the historic housing complex located along the River Thames in the city's Pimlico area. The Dolphin Square complex comprises more than 1,200 apartments that enclose a 2.5-acre courtyard designed by landscape architect Richard Sudell in 1936. An influential author, editor, and theorist, Sudell was instrumental in founding the Institute of Landscape Architects in 1929 and was one of the organization's nine original Fellows.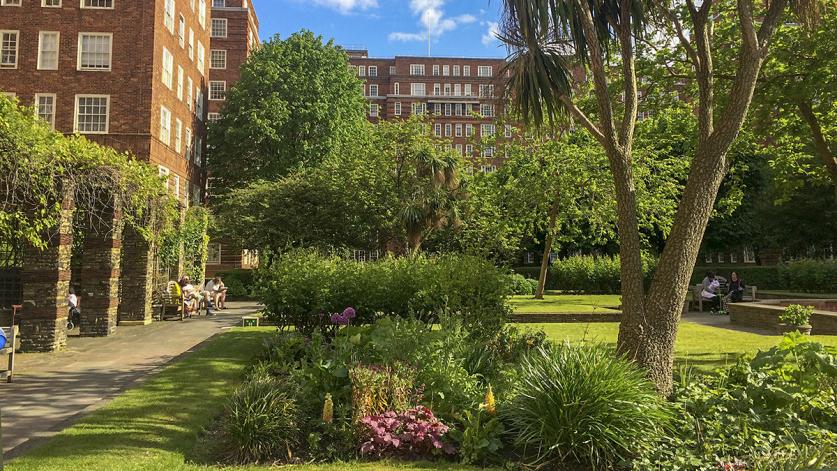 The decision from the mayor's office followed action by the planning subcommittee of the Westminster City Council (WCC), which, on June 4, 2019, unanimously rejected plans to demolish and rebuild a portion of the complex. Those plans would have erased Dolphin Square's Fountain Garden and its rooftop Spanish Garden, accessed via a loggia. The work would also have prompted a redesign of nearly the entire landscape, apart from the open lawn and the avenue of horse chestnuts.
Located within the Dolphin Square Conservation Area, Dolphin Square Gardens was listed as Grade II on the Historic England Register of Parks and Gardens in June 2018, indicating that the landscape is of "special interest" as an historic resource. TCLF enrolled Dolphin Square Gardens in its Landslide program in October 2018, after it was asked to weigh in on plans that would harm the historic, designed landscape. 

Westbrook Partners, the U.S.-based developer behind the proposal, now has six months to file an appeal, although local authorities' decisions with regard to conservation areas are typically respected.