Introducing "Race and Space"

Introducing "Race and Space"
Introducing "Race and Space"

The 2020 social unrest and protests for racial justice, stemming from the death of Black Americans at the hands of police, have revealed deep divisions in our nation and exposed a profound lack of education and awareness about our own fractured American history; it has also prompted a great deal of soul searching about privilege and systemic racism along with calls for healing and reconciliation. In some key ways, this recalls the events of 1968, when marches, riots, and sadly, even assassinations seemed to signal that the fabric of the American democracy was unraveling. That unforgettable year was in many ways the flashpoint of struggles by generations of Americans to secure the personal liberty and equality promised but not yet delivered by their citizenship. Although the ensuing decades have undeniably brought progress on many fronts, the present moment, too, is rife with upheaval and social division—a sign of how far we have yet to go on our journey toward "a more perfect union," despite how far we have come.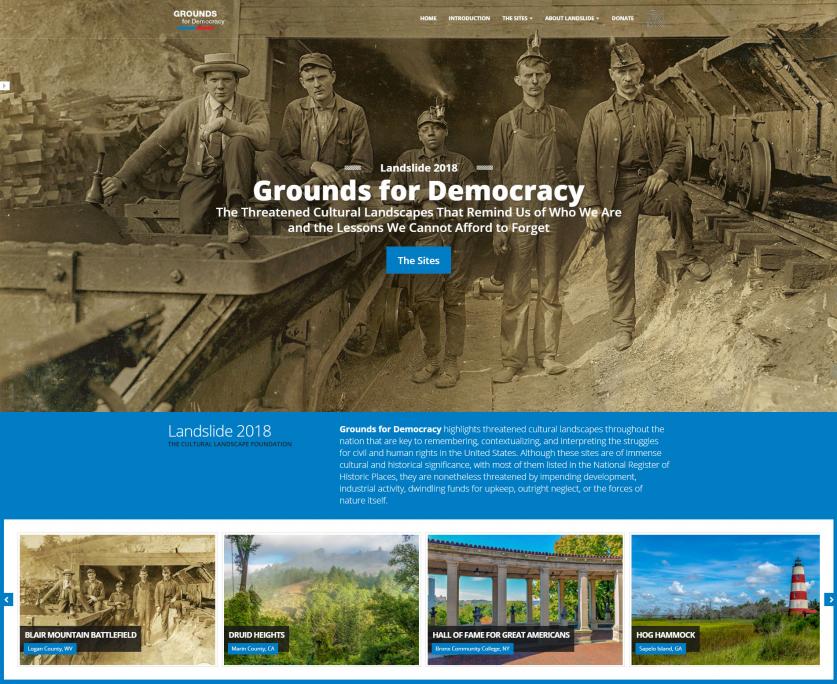 We continue to witness the surfacing of long neglected and largely unknown stories about cultural landscapes associated with African Americans and others. Some are known, while many are invisible; others have been erased. Through two of the foundation's primary programs – the What's Out There database and Landslide – The Cultural Landscape Foundation (TCLF) has focused on a number of sites associated with civil and human rights; that was the case with the Landslide 2018 thematic report, Grounds for Democracy which included the Lynching Sites of Shelby County, Tennessee, Japanese American Confinement Sites, and many others.
However, much more needs to be done.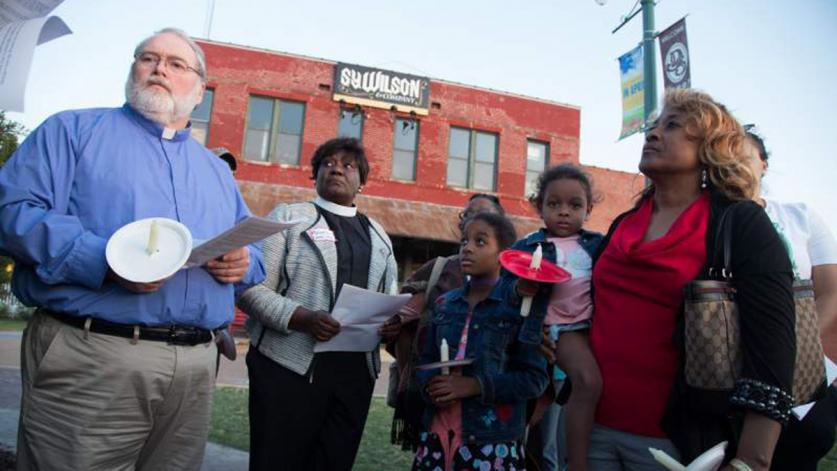 Consequently, "Race and Space" will be the unifying theme for TCLF's programmatic agenda beginning in 2021. To that end, as an education and advocacy organization, we will make visible, instill value and engage the public in these myriad cultural landscapes that collectively convey who we are, where we came from, and where we are going as a nation. TCLF is committing to a comprehensive, ongoing effort across all of our programming and advocacy initiatives to reveal the stories of these largely unrecognized cultural landscapes and lifeways. This is consistent with TCLF's mission to "connect people to places." TCLF is in the process of developing an advisory board whose members will help in developing the scope and metrics for this educational and advocacy inititiative. 
We believe this work is essential and requires lasting attention.