Jeffrey K. Carbo, FASLA
Jeffrey K. Carbo, FASLA
Jeffrey K. Carbo, FASLA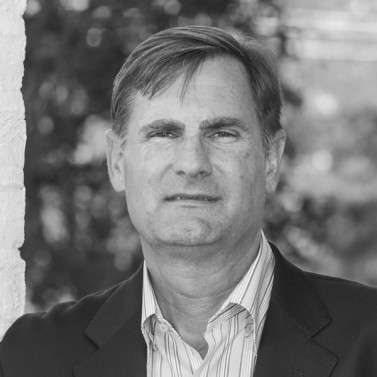 Jeffrey Carbo, FASLA, is a landscape architect with over 30 years of experience in professional practice, and founding principal of CARBO Landscape Architecture in Baton Rouge and Alexandria, Louisiana. The range and scope of his concerns include environmental conservation, the historical and cultural context of local and regional landscapes, and the attention to detail in the numerous places and gardens that he has helped create.
Jeff's most significant accomplishments have been the contribution his firm's work has made in the development of the profession in the rural northern and central regions of Louisiana. His design philosophy has positively influenced the practice of landscape architecture both in the state of Louisiana and Southeastern United States. The firm's projects have a unique design perspective and have influenced decision-makers to follow the theme of historic and cultural influences in design and construction detailing, with historic reference to the French, Spanish, Creole, and American cultures. His commitment to a design philosophy, primarily to create simple, elegant landscapes with timeless appeal, and which celebrate the historical and cultural context of place, has resulted in his development of a distinctive body of work. Completed works include residential and estate gardens, regional parks, botanical gardens, nature centers, institutional campuses, and urban streetscapes. His close working relationships with clients, attention to detail, and an ability to glean and cultivate distinct qualities of place have led to landscapes that possess a resolute mission and clear purpose.
Jeff is a 1985 graduate of Robert Reich School of Landscape Architecture at Louisiana State University (LSU) with a Bachelor of Landscape Architecture. He is a member of the LSU College of Art and Design Dean's Circle and serves on the Robert Reich School of Landscape Architecture Alumni Advisory Council. In 2007, Jeff received the LSU College of Art and Design Distinguished Alumni Award and was a member of Forever LSU Campaign Cabinet. In 2011, Jeff was inducted in the LSU Alumni Hall of Distinction, the highest honor given to LSU graduates.
Jeff is a member of the American Society of Landscape Architects (ASLA), and has been an active member in the local chapter for years, serving as president of the Louisiana Chapter of ASLA in 2000. In 2005, Jeff was elected to the ASLA Council of Fellows. Jeff served on the ASLA National Education Programming Committee and has been a speaker at ASLA Annual Meetings in 2007, 2008, 2009, 2011 and 2016. Jeff has been a speaker at numerous state, regional, and national conferences as well as design conferences and garden organizations throughout the south. Jeff has overseen over 75 award winning CARBO projects throughout the Southeastern United States.