A Stewardship Triumph at the Santa Barbara Botanic Garden

A Stewardship Triumph at the Santa Barbara Botanic Garden
A Stewardship Triumph at the Santa Barbara Botanic Garden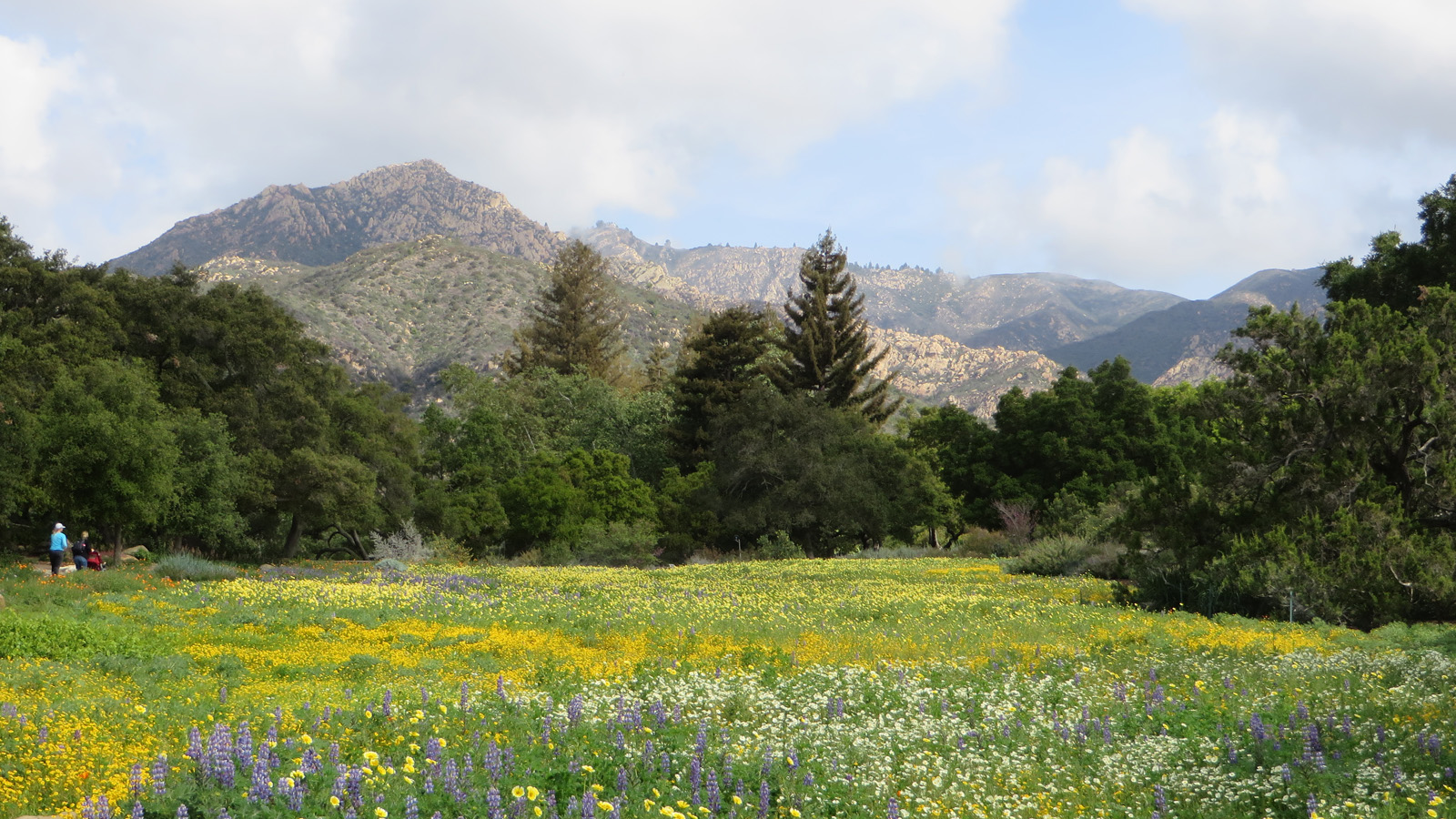 Great strides have been made at the 78-acre Santa Barbara Botanic Garden to interpret and restore the California garden's historic designed landscape since a 2009 fire resulted in its listing by TCLF as an at-risk site.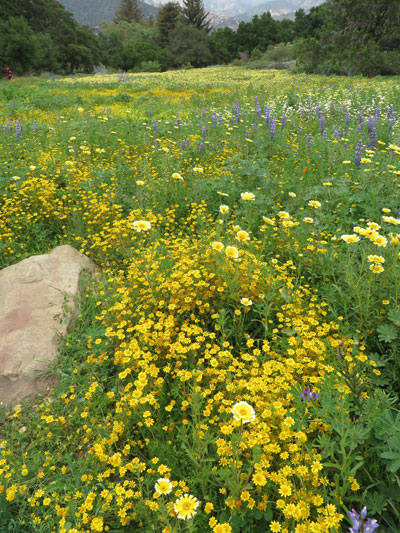 Meadow restoration, Santa Barbara Botanic Garden.In 2012, Susan Van Atta Associates worked with TCLF President Charles Birnbaum to create a Cultural Landscape Plan for the garden which was designed by Lockwood de Forest, Jr., Elizabeth Kellam de Forest, and Beatrix Farrand. The plan was accepted by the County of Santa Barbara as part of the Garden's Condition of Operation in 2013. Since that time, the Garden has made significant progress in implementing the plan, replanting the famed Meadow Oaks – a pair of coast live oaks which were an important part of the early design – in the exact spots where the two historic oaks grew. The work was carried out by  landscape architects Susan Van Atta and Sydney Baumgartner who created a plan to restore the area. As the plantings mature, the character of this once  shaded space, with dappled light will be recreated. 
In addition, the Garden is partially through a multi-year project to restore the original design intent of the Meadow -- the signature 1.5-acre expanse of grasses, herbs and flowers which was part of the original design. To date, lawn areas have been removed, the borders have been reconfigured to their ca. 1940s form and alignment, and all vegetation has been removed from the interior, reflecting two summers of intensive weed-abatement activities. Installation of the final blue grama (Bouteloua gracilis) base planting is slated for fall of 2014, the perennial grass will be overlaid with annual plantings of California poppy, lupine and other wildflowers.