Mary B. Coulston
Born in Philadelphia, Pennsylvania, Coulston was raised there and in rural New Jersey by her widowed mother. She married Charles W. Coulston in 1873, at the age of eighhteen, and had two children soon thereafter. In 1880 the family farmed for a brief period in Mt. Laurel, New Jersey, returning to Philadelphia by 1883.
Coulston's involvement with landscape architecture began in 1887 when she relocated to New York City and became an editorial assistant for Garden and Forest, an important venue for emerging ideas in landscape design and related fields. After the journal was discontinued in 1897, Coulston completed a two-year course in the horticultural program at Cornell University, led by Liberty Hyde Baily. Familiar with her writing experience, Baily enlisted Coulston to assist with his seminal Cyclopedia of American Horticulture.
In 1902 George W. Marston of the San Diego Chamber of Commerce hired Coulston to write feature articles about the development of City Park (known today as Balboa Park) in an effort to sway public opinion. She was elected secretary of the Park Improvement Committee on January 1, 1903, prompting her move from the Bay Area to San Diego to focus on the park's development. In this role, Coulston was critical in selecting landscape architect Samuel Parsons, Jr., to design City Park and helped coordinate the Park Improvement Committee's planning efforts. During the summer of 1904, she enrolled in summer classes at the University of California, Berkeley, to complete her college degree. Coulston died unexpectedly on July 17, 1904, in Oakland during emergency surgery in the wake of an intestinal blockage.
Authored by: Nancy Carol Carter

Born in 1855, Mary Bollinger grew up in Philadelphia and the surrounding farmland across the Schuylkill River in New Jersey. At age eighteen she married carpenter Charles W. Coulston, with whom she would have a son and daughter. Coulston occasionally published newspaper articles on gardening and flower shows. In 1880 the family was farming in Mt. Laurel, New Jersey, but by 1883 they had returned to Philadelphia.
The Coulstons' time in Philadelphia was turbulent. After joining the congregation of the charismatic—but fraudulent—minister Waldo Messaros, the Coulstons became embroiled in controversy, leaving the congregation after accusing Messaros of attempted rape. In the wake of a contentious and nationally reported trial, the Coulstons were sued for false arrest and imprisonment. Charles Coulston was jailed, and, in February 1887, Mary Coulston fled the country rather than face arrest. She and her son, Claude, arrived back in New York City by ship on July 22, 1887. No further information is known about whether Coulston retained custody and raised her children or whether she returned for any period of time to her marriage. If the Philadelphia police further pursued her on a fugitive warrant, the story is unrecorded.
After this difficult period, Coulston began a new chapter in her life. A year after her desperate flight from Philadelphia, she was living in New York City and working as an editorial assistant at Garden and Forest: A Journal of Horticulture, Landscape Art, and Forestry. Created by Charles Sprague Sargent, the founding director of Harvard's Arnold Arboretum, Garden and Forest was led by managing editor William Augustus Stiles. No ordinary nineteenth-century gardening magazine, Garden and Forest was described as "one of the few American original ventures, and one of the best and most creditable." The magazine's offices were located in the Tribune building, and the Tribune newspaper also sent Coulston on various assignments, including coverage of the 1893 World's Columbian Exposition in Chicago.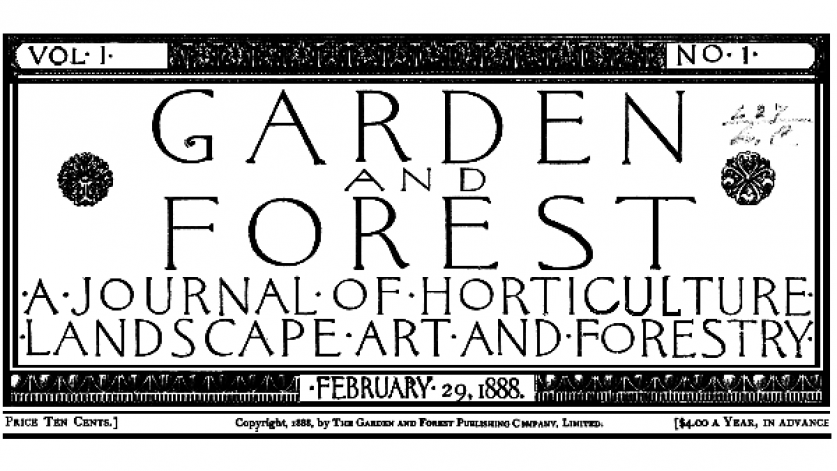 Garden and Forest was discontinued in 1897 after Stiles death. That same year, Coulston relocated to Ithaca, New York, where she studied for two years at Cornell University's preeminent horticulture program headed by Liberty Hyde Bailey. Bailey was familiar with Coulston's writing and asked her to contribute to his seminal Cyclopedia of American Horticulture. After graduation, Coulston moved to northern California in search of work.
As it so happened, the Chamber of Commerce Park Improvement Committee in San Diego had been created on August 15, 1902, and among its first objectives was to hire a professional park planner to design City Park (known today as Balboa Park). The committee contacted Mary Coulston, who, according to the San Diego Union, "was asked to advise the Committee concerning the ability and standing of the foremost artists" in the field of landscape architecture, "so that the best man may be secured at as early a date as possible."
Coulston's decade at Garden and Forest had prepared her to play a pivotal role in the development of San Diego's City Park. Her writing and editorial experience would prove invaluable, as would her familiarity with the leading landscape architects, foresters, and horticulturists of the late nineteenth century.
Coulston was subsequently hired by George W. Marston, the director of the Chamber of Commerce Park Improvement Committee, to help shape public opinion about City Park. Throughout the second half of 1902, Coulston turned out a steady stream of articles for the local newspapers in what would today be described as a public-relations media blitz. Finding that the park had "unguessed opportunities," she extolled the climate and natural characteristics of San Diego's big park and explained the financial advantages that it could bring as a tourist attraction. When a newspaper editorial downplayed the need for professional park planning and backed the use of home-grown horticultural talent, Coulston carefully crafted a response that distinguished between the value of local knowledge of plants and the work of achieving an overall artistic concept and design, arguing for the importance of hiring a specialized and experienced landscape architect. She wrote nonstop about the potential benefits of public parks for San Diego. When Samuel Parsons, Jr., was hired to design City Park, Coulston introduced him to San Diegans by writing an extensive professional profile.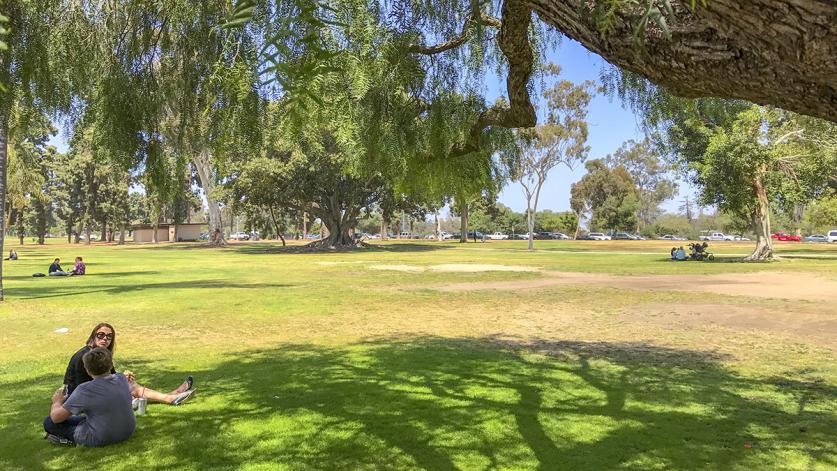 Marston had hired Coulston as a journalist on a temporary basis, but she made such a favorable impression during her 1902 stay in San Diego that arrangements were made for her to move there in order to work full time on behalf of park development. Effective January 1, 1903, Coulston was elected secretary of the park plans subcommittee.
In addition to managing the correspondence for the committee, she helped publicize the park and organized popular events that brought out hundreds of people, including San Diego's first Arbor Day celebration planned in collaboration with Kate Sessions. The two women had bonded quickly on both a personal and professional level and worked companionably on large and small projects furthering park development. As work on the park commenced in earnest after Parsons was hired, Coulston undertook an entirely new set of responsibilities, managing the day-to-day affairs of the development of the park itself.
By the summer of 1904, Coulston had arranged to take leave from her work, enrolling in summer classes at the University of California, Berkeley, with hopes of completing a college degree. She was hired by the university to teach in the Farmers' Institute, the public education wing of agricultural colleges across the country. Whether this was a summer job or a permanent post that required her ultimate relocation to Northern California is unknown, but these plans likely signaled the end of her position with the Park Improvement Committee.
On July 17, 1904, Coulston died in Oakland during emergency surgery prompted by an intestinal blockage. Kate Sessions organized a memorial service for Coulston, burying her ashes in City Park beneath a Cedar of Lebanon tree.
Adapted from:
Carter, Nancy Carol. "Mary B. Coulston: Unsung Planner of Balboa Park." The Journal of San Diego History 58 no. 3 (2012): 177-202. https://www.sandiegohistory.org/journal/v58-3/v58-3carter.pdf.