International Excursion
Morocco Excursion
Join TCLF as we explore the exotic treasures of Morocco with a focus on Tangier and Marrakech and their historic sites, souks, landscapes, palaces, and gardens. Morocco's unique history defines its culture and civilization, which are reflected in the distinctive attitudes and bonds shared by its people. Throughout our journey, meet extraordinarily creative people and tour their private residential gardens, savor delicious cuisine, and luxuriate in the unique ambiance of this fabled North African kingdom.
Tangier's complicated, contentious history matches its diverse vistas and uneven topography. It has been an ancient Berber settlement, a Roman and Phoenician outpost, and a trophy port for a half dozen occupying foreign powers before it gained independence in 1956. The itinerary includes a visit to Assilah, a charming blue and white village by the sea, the Kasbah Museum and its Andalusian Garden, Galerie and Bazar Tindouf, known for Moroccan antiques and contemporary art, and in the nearby village of Rohuna, the private hillside garden featured in the book "Eden Revisited."
Marrakech, wrote George Orwell in 1939, features a mix of "camels, castles, palm‐trees, Foreign Legionnaires, brass trays, and bandits." Ever since, the city has been ravishing visitors with its teeming souks, ornate palaces, and distinct night life. We'll have a private visit to the spectacular Villa Oasis, private home and garden of Yves Saint Laurent and Pierre Berge, and the amazing Majorelle Garden, designed in the 1920s by the French artist and plant collector Jacques Majorelle. Other stops include the recently restored sixteenth century Medersa Ben Youssef, and Menara, the city's oldest garden dating from the twelfth century.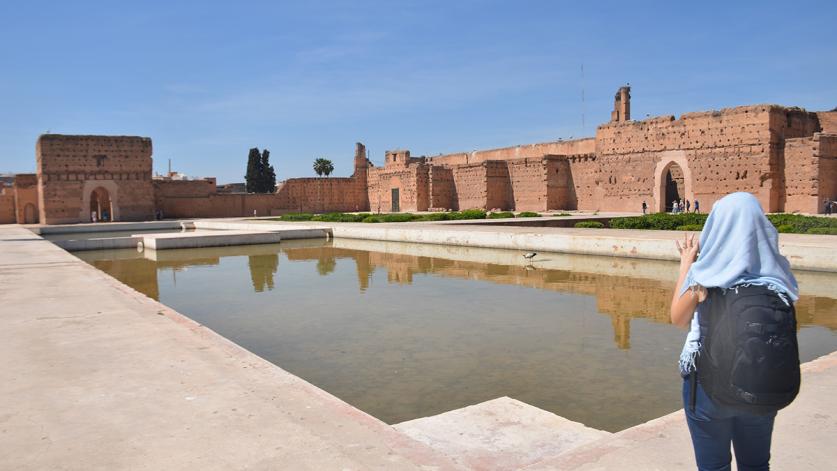 The Morocco excursion is organized by the Madrid-based firm Around Art. Tour leader and lecturer Sofia Barroso, who organized TCLF's excursions to Madrid (2018) and Portugal (2019), is an art collector and president of Around Art in Madrid, and an advisor to several Spanish art foundations. She also oversees the care of her family's historic Moorish palace and garden in Toledo. Sofia has led many tours to Morocco during the past 10 years with a focus on contemporary and traditional art and gardens. We will be accompanied by top local guides in Tangier and Marrakech.
Click here for the complete itinerary, information about pricing, the reservation form, and details about trip insurance.
NOTE: For an additional fee, there is an add-on, four-day desert sojourn following the conclusion of the tour.
171 Connecticut Avenue, NW
United States