Landslide
Peavey Plaza Nomination Gets the Go-Ahead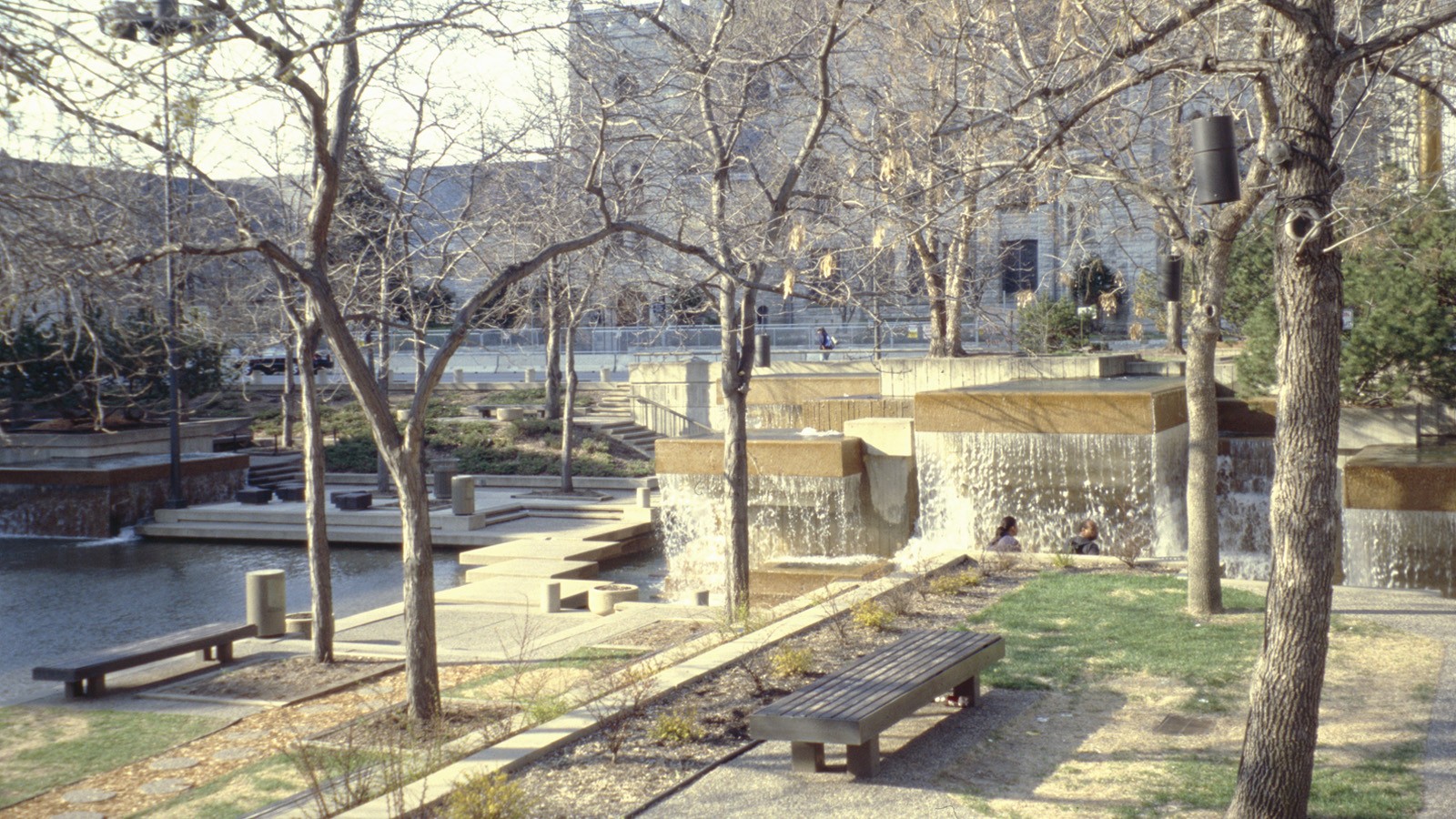 The future of Peavey Plaza has taken a strategically significant turn for the better. The site, which was previously determined eligible for listing in the National Register of Historic Places, is proceeding along to actual designation.
On November 5, 2012, the Minneapolis Heritage Preservation Commission, which had previously voted 8-1 to delay Peavey's demolition, voted to recommend Peavey's listing in the Register. Then, on November 13, the Minnesota State Review Board concurred in a unanimous vote. The application has been sent to the National Park Service for a final determination, which is due within 45 days of receipt.
Designation is important because the City of Minneapolis and the Minnesota Orchestra have disputed the plaza's significance in arguing there are no alternatives to Peavey's demolition. Designation would also bolster a lawsuit to preserve Peavey based on the Minnesota Environmental Review Act (which was the basis of a 1993 decision to prevent the demolition of the Minneapolis Armory building because of that site's historic and architectural importance). In a November 16, 2012, Finance & Commerce article, University of Minnesota Law School professor Alexandra Klass said: "The law protects historic resources that are unique, or that have historic significance that would be endangered if they were removed or changed. That seems to be the significant element here." Having Peavey listed in the National Register of Historic Places helps make that point.