Around 1912, Ellen Shipman began her career as a garden designer in Cornish, New Hampshire, and gained a mentor in the architect Charles Platt. Platt's assistant taught her draftsmanship, and from Platt himself she developed a taste for strong axial garden layouts and tight visual connectivity between house and garden. She held her own, however, in preferring the simple clean geometries of Colonial gardens.
By 1920 she had opened an office in New York City, where she hired graduates of the Lowthorpe School of Landscape Architecture. Her most noted gardens are Longue Vue Gardens in New Orleans, the Cummer Estate (now the Cummer Museum of Art and Gardens in Jacksonville, Florida), and Stan Hywet Hall in Akron, Ohio, the latter where she was recommended by Warren H. Manning. Among her rare commercial projects are Lake Shore Boulevard in Grosse Point, Michigan, and the Aetna Life project in Hartford, Connecticut.
By Judith B. Tankard
Ellen Shipman was born on November 5, 1869, in Philadelphia and died at Ease House, her winter residence in Bermuda, on March 27, 1950. Shipman, who specialized in the design and planting of small residential gardens, was one of several pioneer women landscape architects who changed the character of American gardens in the early twentieth century. In an interview in 1938, she stated, "Until women took up landscaping, gardening in this country was at its lowest ebb. The renaissance of the art was due largely to the fact that women, instead of working over their boards, used plants as if they were painting pictures as an artist." Shipman excelled at planting design, surpassing Beatrix Farrand, Marian Coffin, and other colleagues with more worldly training, due to her experience with hands-on gardening before she turned professional.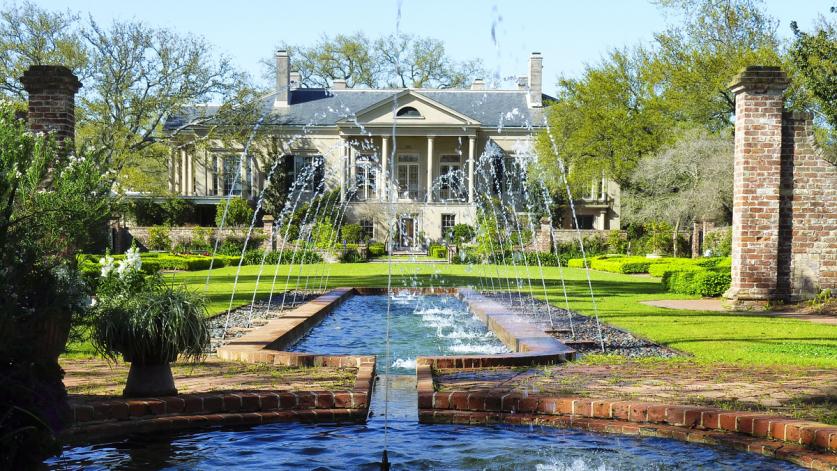 Shipman grew up on the American frontier, in Texas and the Arizona Territory where her father, Col. James Biddle, was a career soldier. When she was a teenager, Ellen Biddle returned East to attend boarding school in Baltimore where her interests in art and architecture emerged. After briefly attending the Harvard Annex (predecessor to Radcliffe College), she left to marry Louis Shipman, a playwright who was attending Harvard. The Shipmans were part of the Cornish Art Colony in New Hampshire, where their friends included the sculptor Augustus Saint-Gaudens, his niece Rose Standish Nichols, the artist Thomas Dewing, the illustrator Maxfield Parrish, and the architect Charles Platt. Ellen Shipman's own gardens, first at Poins House and then at Brook Place, were greatly influenced by the nationally acclaimed gardens of the colony. She turned to landscape architecture in 1910 after a failed marriage left her with sole responsibility for three young children. Charles Platt, who had admired her planting expertise as well as her design skills in remodeling her home, provided informal training in design and construction.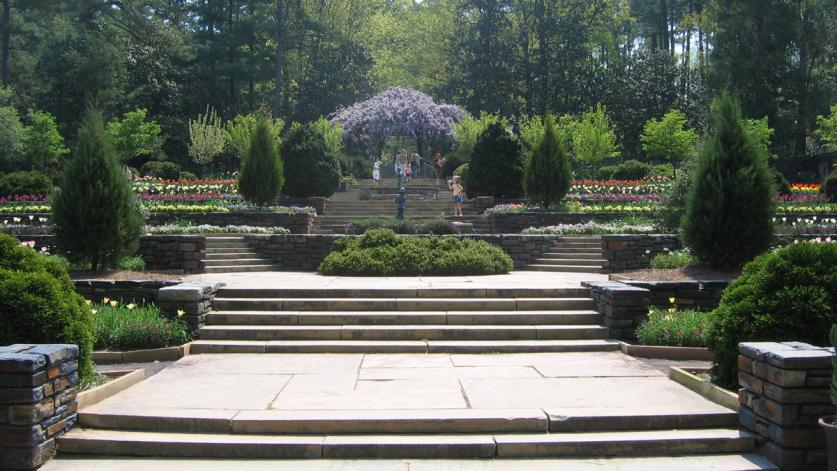 By 1912 she was collaborating with Platt on gardens across the country, from Seattle to Grosse Pointe, Cleveland, and Philadelphia. Sometimes she replanted existing gardens, but otherwise had full design responsibility. Shipman's early independent commissions in the New England area derived more from the prevailing Colonial Revival style than Platt's Italian villa idiom. Shipman's typical walled garden formula, which varied little throughout her career, consisted of rectangular beds, axial paths, and a central sundial or fountain, enclosed by a curtain of evergreens. The use of small ornamental trees, espaliered fruit trees, clipped evergreens, peony or wisteria standards, and figurative statuary were some of her hallmarks. Elegant architectural features, such as dovecotes, pergolas, and arbors, served to enhance her inimitable flower borders.
In the early 1920s she moved her office to Beekman Place in New York City where she had a flourishing practice until the 1940s, designing nearly 600 gardens. She hired women only, preferring graduates of the Lowthorpe School of Landscape Architecture for Women, in Groton, Massachusetts. By the mid-1920s, when she was no longer working with Platt, Shipman was executing larger, more complex commissions that necessitated a staff of up to a dozen women. During her busiest years her gardens were clustered on Long Island, New York; Winston-Salem, North Carolina; Grosse Pointe, Michigan; Greenwich, Connecticut; Houston, Texas; and Northern Ohio.
In 1933 she was named "Dean of Women Landscape Architects" by House and Garden in recognition of her contribution to garden design, as well as her dedication in training women in the field. Dorothy May Anderson, Edith Schryver, and Elizabeth Leonard Strang are among the well-known landscape architects who worked with Shipman prior to opening their own offices. In her later years, Shipman lectured widely, mainly to garden-club women who largely comprised her clientele. Unusually, Shipman never joined the American Society of Landscape Architects, finding membership unnecessary for her career. She retired in the late 1940s, at which time she made arrangements for her archives to go to Cornell University.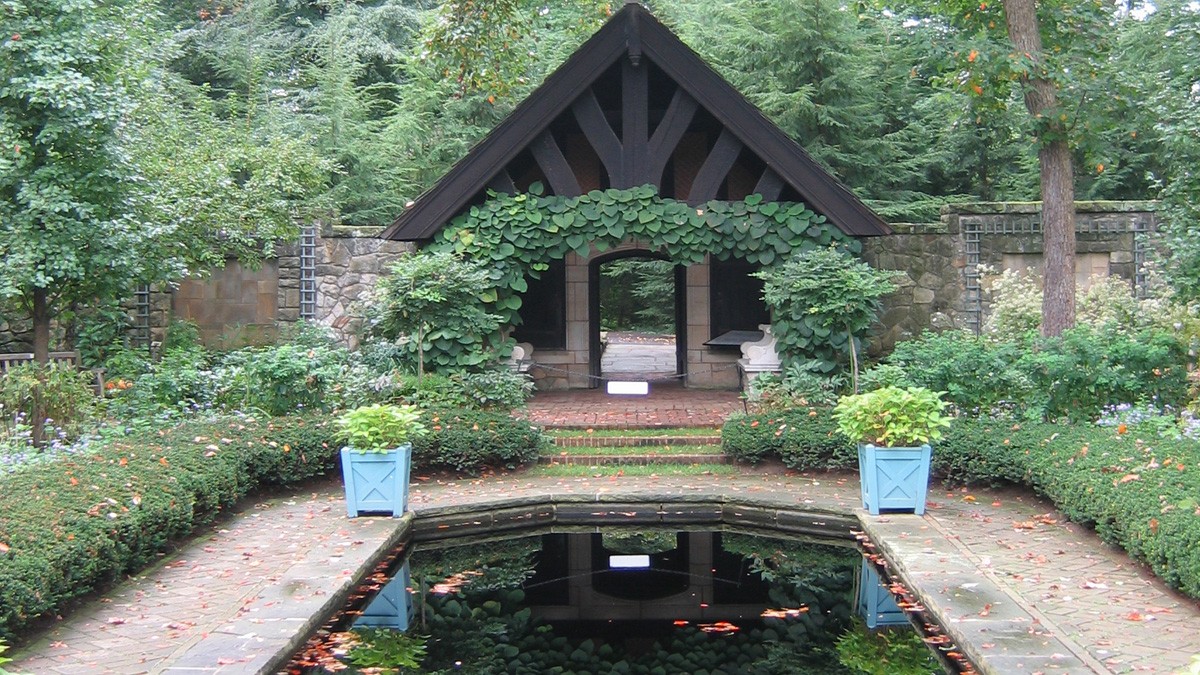 The basic design structure of her gardens, formulated during her training with Platt, derived from the axial relationship of the garden and the house. The gardens were laid out as a series of "outdoor rooms," each with their own character. Shipman was equally adept at laying out entire estates as well as replanting gardens designed by other landscape architects. Her professional paths frequently crossed with landscape architects Warren Manning, James Leal Greenleaf, Jens Jensen, and Arthur Shurcliff, as well as architects Clark & Arms, Roger Bullard, Alfred Hopkins, Mott Schmidt, William and Geoffrey Platt, and other names associated with the Country Place era.  
Most of the significant projects from her early career, such as the Pruyn garden (Long Island), Croft garden (Greenwich, Connecticut), and Magee garden (Mount Kisco, New York), are no longer extant. The best-known examples from her mature period are "Rynwood," the Samuel Salvage estate (Glen Head, New York), "Penwood," the Carll Tucker estate (Mount Kisco, New York), and "Rose Terrace," the Anna Dodge Thompson estate (Grosse Pointe, Michigan). Lake Shore Boulevard (Grosse Pointe) and Aetna Life (Hartford, Connecticut) are rare examples of her non-residential commissions. Among Shipman's projects that are open to the public are the War Memorial (the former Russell Alger estate), Grosse Pointe, Michigan (1917); Chatham Manor, (now Fredericksburg and Spotsylvania National Military Park), Fredericksburg, Virginia (1924); the English Garden at Stan Hywet Hall, Akron, Ohio (1929); the Sarah P. Duke Memorial Gardens at Duke University, Durham, North Carolina (1936); the Cummer Museum of Art and Gardens, Jacksonville, Florida (1930); Mina Edison's Moonlight Garden (Edison and Ford Winter estates), Fort Myers, Florida (1929); and, most famous of all, Longue Vue Gardens, New Orleans, Louisiana (1939).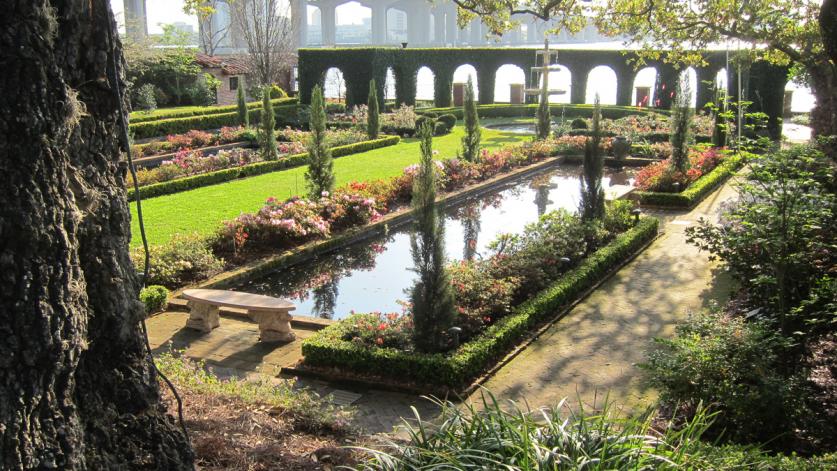 In recent years, a number of gardens have been rediscovered and restored, including all of the above. Other examples are the Mrs. Holden McGinley Garden, Milton, Massachusetts, (1925); Crab Tree Farm (former William M. Blair garden), Lake Bluff, Illinois (1926); Fair Lane (Henry Ford estate), Dearborn, Michigan (1927); Graycliff estate (former Isabelle and Darwin Martin residence), Derby, New York 1930); Longfellow House (Washington's Headquarters National Historic Site), Cambridge, Massachusetts (1925); Saint-Gaudens National Historic Site, Cornish, New Hampshire (1928); Southeast Center for Contemporary Art (former James and Mary Hanes residence), Winston-Salem, North Carolina (1929); Ralph and DeWitt Hanes Garden, Winston-Salem, North Carolina (1929); Tregaron Conservancy (former James and Alice Parmelee residence), Washington D.C. (1914).
Suggested Readings
Charles Davey, Walter Scott, Carol Reese, Thaisa Way, Longue Vue House and Gardens (New York: Rizzoli, 2015)
Alma M. Gilbert and Judith B. Tankard, A Place of Beauty: The Artists and Gardens of the Cornish Colony (Berkeley: Ten Speed Press, 2000)
Mac Griswold and Eleanor Weller, The Golden Age of American Gardens: Proud Owners, Private Estates, 1890-1940(New York: Abrams/Garden Club of America, 1991)
Judith B. Tankard, A Legacy in Bloom: Celebrating a Century of Gardens at The Cummer (Jacksonville: Cummer Museum, 2008)
Judith B. Tankard, The Gardens of Ellen Biddle Shipman (New York: Sagapress/Abrams, 1996)
Judith B. Tankard, Ellen Shipman and the American Garden, revised and expanded edition (Athens: U. of Georgia Press, 2018)
Sam Watters, Gardens for a Beautiful America, 1895-1935 (New York: Acanthus Press, 2012)
Thaisa Way, Unbounded Practice: Women and Landscape Architecture in the Early Twentieth Century (Charlottesville: University of Virginia Press, 2009)
Cynthia Zaitzevsky, Long Island Landscapes and the Women Who Designed Them (New York: Norton/SPLIA, 2009)