Landslide
Sale of Kiley's Cathedral Landscape Is Imminent
The Cathedral of the Immaculate Conception, designed by landscape architect Dan Kiley and architect Edward Larrabee Barnes, hosted its last Mass recently, as the parish plans to sell the property, which will likely go on the market in January 2019. Steve Donahue, a principal in the real estate firm Donahue & Associates, which has been contracted to sell the property, told the Vermont Digger that the listing is imminent.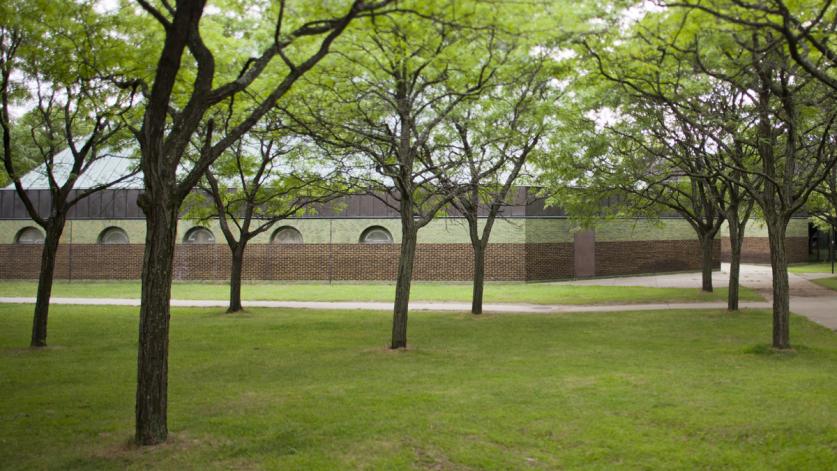 The 1.2 acre-landscape surrounding the cathedral represents one of Kiley's only realized public works in his home state. Challenged with the task of integrating the building with downtown Burlington, Kiley screened the angular, five-sided sanctuary of low-glazed, dark green brick walls and copper roof from the surrounding streets by a grid of 123 uniformly spaced honey-locust trees that fan out from the cathedral on three sides. According to Devin Colman, an architectural historian with the Vermont Division for Historic Preservation, the destruction of the building and landscape would constitute a significant loss. "It's very unusual in a rural state like Vermont to have a designed landscape as part of a project like this," Colman said.  
But declining attendance and financial difficulties have led to plans to sell the cathedral for redevelopment. The property, having been valued at $4.45 million by the city, has received substantial interest from developers due to its location and proximity to the Burlington CityPlace Project—and the cathedral property could indeed be developed in similar fashion. In addition to the loss of this significant property by two Modernist masters, the redevelopment would likely result in a significant reduction of green space in the neighbourhood. The canopy of golden foliage covering the site functions as both sanctuary and public space, with the unique geometric layout of allées, bosques, and paths, which characterizes Dan Kiley's designs, giving an illusion of an ambiguous edge between the landscape and the city. 
"I would encourage folks to stop and really look at it and think about what it would be like to have a big block of buildings there, losing that green space. I think every city needs places to pause and take a step out of the urban hustle and bustle."
– Devin Colman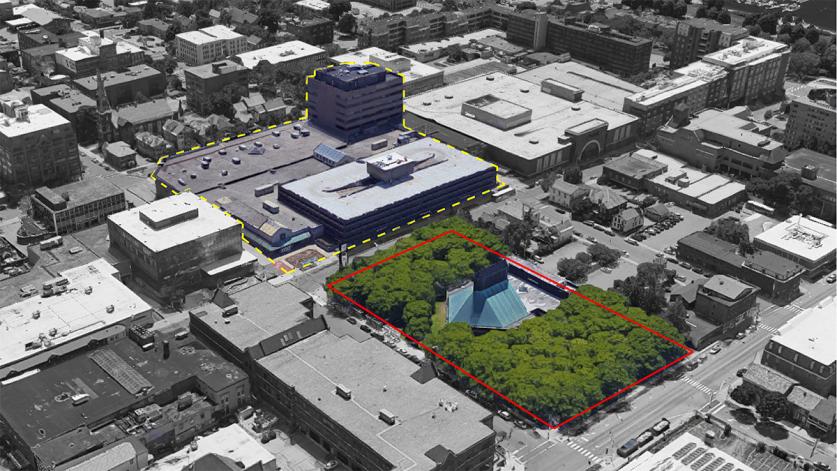 TCLF added the Cathedral of the Immaculate Conception to its Landslide program as an at-risk landscape in June 2006, when it was first threatened by the then-proposed Downtown Transportation Center. The visual and spatial relationships established in the original design have already been compromised by the construction of the center, which abuts the property, blocking an undulating view of the landscape through the rows of locust trees. But the work of Kiley and Barnes could still be saved if the sale of the property is contingent on the buyer maintaining the landscape and the architecture.