profile
Shirley Blumberg
Posted: Sep 24, 2019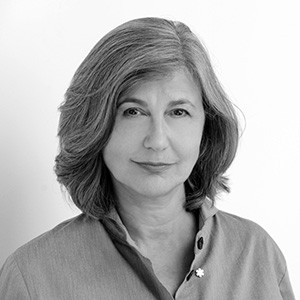 Shirley Blumberg, CM, OAA, FRAIC, AIA, is a founding partner of KPMB Architects and a Member of the Order of Canada for her contribution to architecture. She studied at the University of Cape Town in South Africa and, after immigrating to Canada, completed her education at the University of Toronto. She has designed many of the firm's noteworthy and award-winning projects, including the Fort York Public Library, the Robert H. Lee Alumni Centre at the University of British Columbia (UBC), and the Centre for International Governance Innovation Campus. Ms. Blumberg was also the design partner for a major mixed-use academic and residential complex, Ponderosa Hub, at UBC. Her more recent projects include the Global Centre for Pluralism for the Aga Khan Foundation of Canada in Ottawa, the Julis Romo Rabinowitz Building and the Louis A. Simpson International Building at Princeton University, the Perelman Center for Political Science and Economics at the University of Pennsylvania, and the Remai Modern Art Gallery of Saskatchewan. In addition to academic and cultural work, her practice addresses a broad range of projects, including social housing and a water reclamation center. Ms. Blumberg has served on the Toronto City Design Review Panel and the Toronto Community Housing Design Review Panel. She established Building Equality in Architecture Toronto (BEAT), an independent initiative dedicated to the promotion of equality in the profession of architecture.
Statement: Cornelia Hahn Oberlander is an original—a true trailblazer in the profession of landscape architecture. She began her long and distinguished career at a time when it was unusual for women to practice in the field. Not only is Cornelia recognized for the excellence of her design skills, she was also prescient in her early and unwavering emphasis on environmental sustainability. Indefatigable and highly focused, she continues her life's work at age 98.
I first met Cornelia during our work on the Canadian Embassy in Berlin. While subsequently working on projects at UBC, I was fortunate to develop a close friendship with her. There were many dinners with wonderful stories and lessons accompanied by a bit of gossip and much laughter.
Cornelia has been recognized with many awards and honorary degrees, including the distinction in 2018 of being appointed as a Companion of the Order of Canada, our country's highest civilian honor. A few years ago, when I called to congratulate her on yet another honorary degree, she joked that the secret to being so recognized was to simply live a long time. She is a role model and an inspiration to all women in architecture and landscape architecture. I'm fortunate to count her as a friend and mentor.
There's no doubt that Cornelia is one of the most important landscape architects of the twentieth century. The Cornelia Hahn Oberlander International Landscape Architecture Prize is a fitting tribute to her achievements.