A Stellar Ensemble Will Illuminate Longwood Excursion

A Stellar Ensemble Will Illuminate Longwood Excursion
A Stellar Ensemble Will Illuminate Longwood Excursion
In conjunction with this year's meeting of the American Society of Landscape Architects in Philadelphia, TCLF will host a private, curated excursion on October 19, 2018, to the incomparable Longwood Gardens, one of the world's truly great gardens and horticultural centers. During the excursion, guests will hear remarks from a stellar lineup of experts with extraordinary knowledge of Longwood and of design, who will take part in an exclusive and private showing of plans for the future conservatory complex.  
The excursion will begin with remarks from Paul B. Redman, president and chief executive officer of Longwood Gardens, who oversees all operational aspects of the destination in Kennett Square, Pennsylvania, that now attracts more than 1.3 million guests annually. Redman has served as the executive director of Longwood since 2006, and his tenure has ushered in an exciting period marked by notable increases in attendance and membership, as well as an innovative master plan set to guide the institution for the next half century.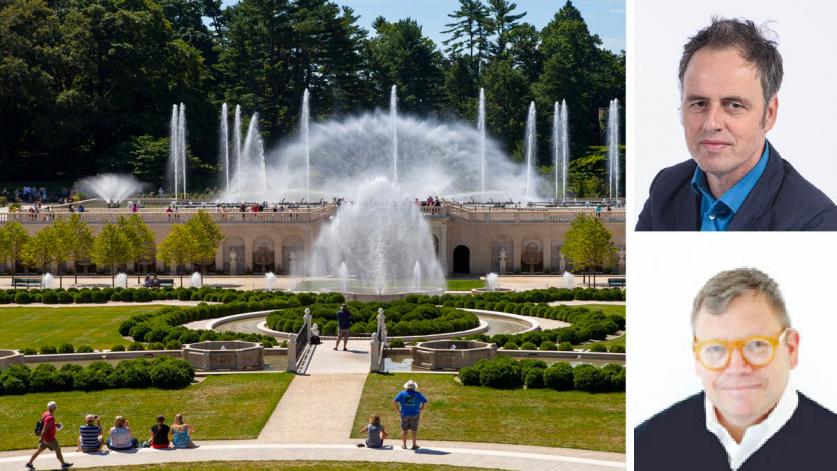 Providing perspective on that ambitious master plan and its philosophy of "Awakening the Sleeping Beauty" will be Adriaan Geuze, co-founder and design director of West 8 Urban Design and Landscape Architecture, the firm charged with developing the plan. West 8 has won numerous design awards under Geuze's leadership, and its ambitious plan for Longwood, which won an Honor Award from the New York chapter of the American Society of Landscape Architects in 2015, will foster the growth of the campus and introduce a new technology infrastructure to support sustainable systems. Geuze is a member of TCLF's Stewardship Council and was a panelist at the organization's recent conference on April 12-13, Leading with Landscape IV: Transforming North Carolina's Research Triangle.
To realize Longwood's master plan, West 8 is working closely with Fluidity Design Consultants, whose founder and president, Jim Garland, will speak about Longwood's standing as one of the greatest water gardens in the world. Garland is in a unique position to discuss that topic: he is currently writing two books about fountains, one that will cover some 2,000 years of their history and another that focuses on Fluidity's many projects. Early in his career, Garland interned at Urban Innovations Group under the tutelage of Charles Moore, FAIA, the internationally known architect whose impactful work often focused on the synthesis between water and architecture.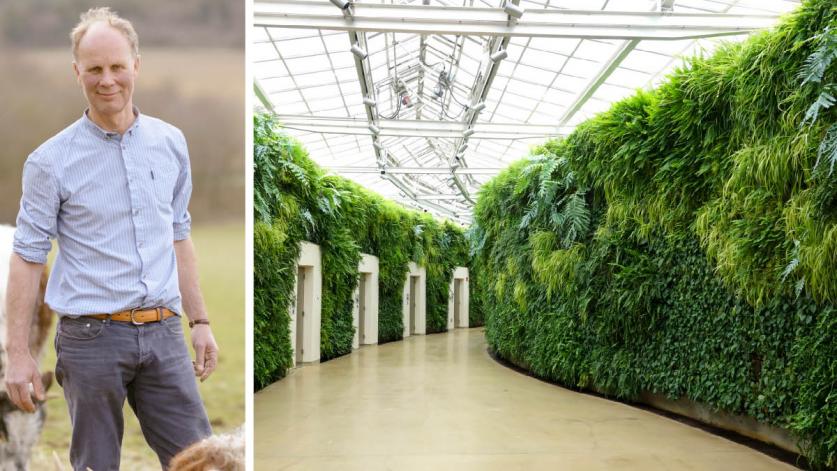 British landscape architect Kim Wilkie, who designed Longwood's East Conservatory Plaza and the famous Green Wall (which, at more than 4,000 square feet and 47,000 plants, is North America's largest), will discuss Longwood's role as an exemplar of design creativity and sustainability within a legacy landscape. From his small farm in Hampshire, U.K., Wilkie has undertaken a wide array of projects, from the grounds of the Natural History Museum in London to work on colleges in Oxford and Cambridge. He has also lectured and written on an equally wide variety of topics, including an essay reflecting on what gardeners can learn from Voltaire's 'Candide.'   
Also integral to Longwood's master plan are Marion Weiss and Michael Manfredi, cofounders of WEISS/MANFREDI Architecture/Landscape/Urbanism, a multidisciplinary design practice in New York City. Weiss and Manfredi will talk about the transformative moment of the Main Fountain Garden Project at Longwood. The award-winning firm is well known for the Seattle Art Museum's much-celebrated Olympic Sculpture Park, lauded for its integration of art, architecture, and ecology and named by Time magazine as one of the top ten projects in the world. The firm's work has been the subject of no fewer than three monographs from the Princeton Architectural Press.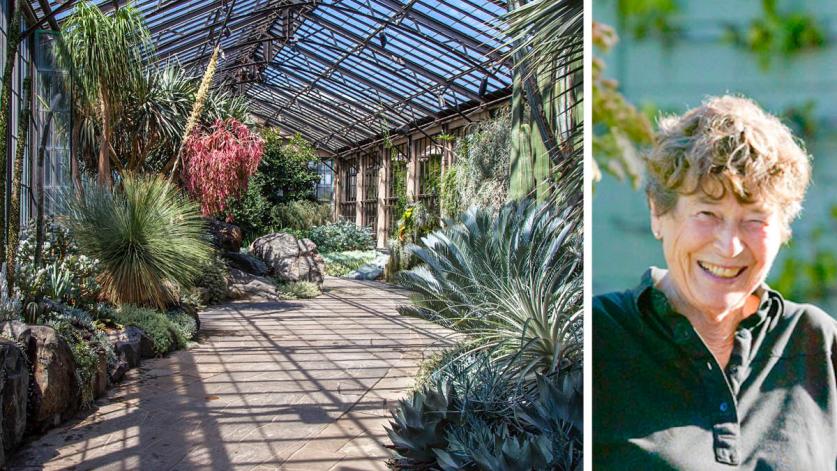 Attendees of the excursion will also have an opportunity to speak with botanist, artist, and landscape architect Isabelle Greene, who was invited in 1987 to create Longwood's splendid Silver Garden (completed in 1989), a 30,000-square-foot dry Mediterranean climate display in the West Conservatory complex. Greene's artistic approach to design, as evinced in the nearly 600 gardens across the country that bear her mark, reflects her varied background as a botanical illustrator and a landscape architect. Green was a practitioner of sustainable design long before it became a popular imperative. In the Silver Garden, she incorporated many of the silver-leafed plants and multi-textured foliage that she was accustomed to using in her native Southern California landscape.  
Guests on the excurion will be able to stroll through the five-acre garden under glass and will get an exclusive preview of plans for the future conservatory and administrative complex, illustrated on strategically located display boards. It will also be a day of music and food, with string quartets setting the mood and a private lunch served in the Pump House Museum. Space is strictly limited, and tickets will sell out quickly for the excurion and the late-afternoon reception (a separate, ticked event) honorong Harriet Pattison at the Architectural Archives of the University of Pennsylvania's School of Design.