profile
Sunny Scully Alsup
Posted: Oct 28, 2019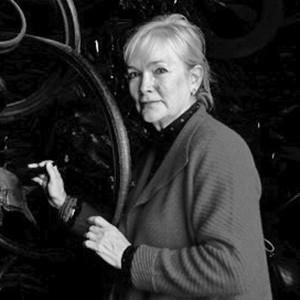 Sunny Scully Alsup, FASLA, helped found the Northern Virginia firm now known as LSG, Inc., in 1985.  A graduate of the University of Wisconsin's landscape architecture program, she was inspired by Earth Day and the environmental movement to change her aspirations of being an architect, turning instead to landscape architecture. A visit to Lawrence Halprin's studio while in high school merely cemented that choice. Ms. Alsup's early focus on prairie restorations led to a job as the first employee with Oehme, van Sweden & Associates, where she worked on a wide array of projects, helping to bring ornamental grasses and the extensive use of perennials into mainstream acceptance. Wanting to expand her vision beyond creating gardens, she partnered with several landscape architects in Washington, D.C., on a broad array of commercial, institutional, and planning projects.
In 2000 Ms. Alsup was named a Fellow of the American Society of Landscape Architects (ASLA). The firm she created now works in numerous countries, although she has stepped away after 25 years to devote time to a number of evolving interests. An ardent feminist and politically active, she chaired the national NARAL Foundation. Working with several downtown urban partnerships, she has helped bring $50 million of funding to the District of Columbia toward identifying and purchasing open space and hiring landscape architects and artists to design and enhance newly emerging neighborhoods. She currently divides her time among the National Museum of Women in the Arts, N Street Village (a women's shelter), and environmental groups such as the Potomac Conservancy, reserving some personal time for painting.
Statement: Cornelia Hahn Oberlander—what a great woman to be associated with this notable prize! Having been introduced back in 2005 at an ASLA meeting, it was an annual highlight to have breakfast and tour something of interest together. Her optimism and boundless enthusiasm are totally infectious. Deeply grounded in respect for the Earth, Cornelia is a true force of nature. For those who haven't met her, I hope the videos produced by TCLF will remind us all what a humble, talented, deeply ethical person can achieve in this field.