Walks & Talks 2021: Pike & Rose with Sandra Clinton

Walks & Talks 2021: Pike & Rose with Sandra Clinton
Walks & Talks 2021: Pike & Rose with Sandra Clinton
All events will be subject to local guidelines on gatherings. Face coverings will be required at all events and need to be provided by the attendees. Events have been planned to optimize social distancing. Attendance is limited to 25 people, not only to maximize the safety of those attending but to promote an intimate learning experience. If this event needs to be postponed to comply with local ordinances, registrants will be notified directly.
The dramatic rebirth of the Pike & Rose shopping center underscores the important role horticulturally rich and site-specific detail-oriented landscape architecture plays in establishing a connection between people, place, and nature.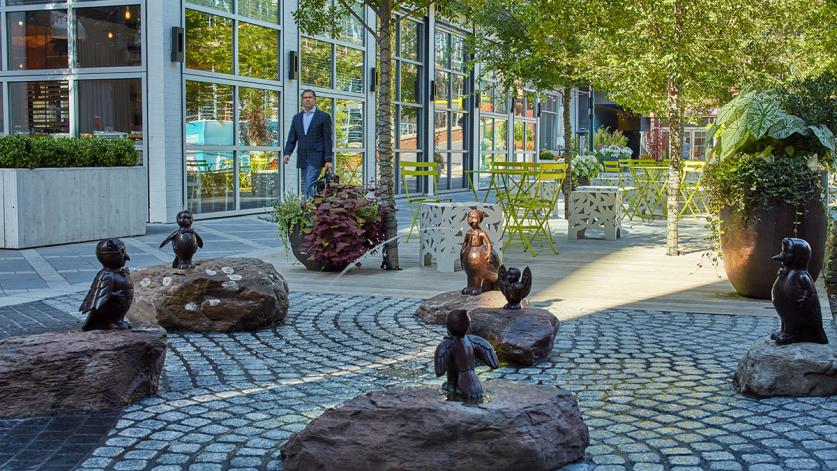 The property owners, Federal Realty Investment Trust, had a vision for what this former strip shopping center could be transformed into: a botanically-rich urban atmosphere for people to eat, play, work, and live, all surrounded by natural beauty. Clinton + Ries Landscape Architects answered with a campus-like master plan centered on connected pedestrian spaces and filled with art, restaurants, greenspaces, and more. 
Twenty-three acres of asphalt has been replaced with 21,000 cubic feet of green roof space. Outdoor rooms, plazas, play spaces and intimate terraces offer lushly shady gardens, featuring decorative water features, dramatic lighting, comfortable furniture, shaded seating, and seasonal flourishes to tie together the owner's vision. A number of sculptural elements can be found throughout the property, located for both visual appeal and to engage the surrounding arts rich community.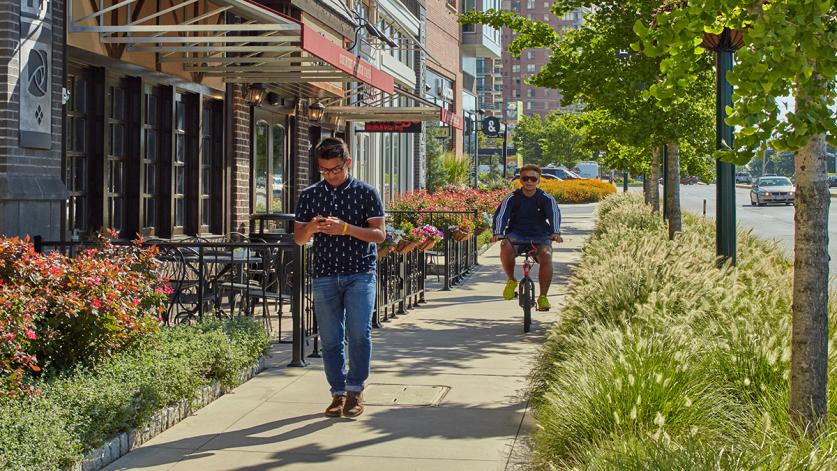 The walk will extend to the full acreage where we will visit streetscapes, parks, fountain locations, and other site amenities.
This Walk & Talk with be lead by Sandra Clinton, President/Founding Principal, CLINTON+RIES Landscape Architects, PC, Dan Cook, CLINTON+RIES Landscape Architects, PC and Mickey Papillon, Federal Realty Investment Trust - Property Manager Pike & Rose.
1.5 LA CES™ professional development hours will be available to attendees.
Refund Policy
Cancellations and Refunds will be granted according to the following schedule:
Up to two (2) weeks in advance: 90% (Deduction represents administrative processing fees)
Less than two (2) weeks in advance but up to seven (7) days prior: 70%
No refunds will be made for cancellations seven (7) days prior to event
No refunds will be made for "No Shows" (a person who registers for a program but who does not cancel registration or attend the program).
Refunds will be processed as they are received or after the conclusion of the program, depending on the program date and when cancellation occurs. Refunds may take five (5) to seven (7) business days to process.