feature
The 2023 Oberlander Prize Jury
Image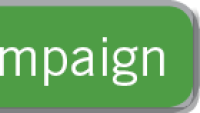 The seven members of the 2023 Cornelia Hahn Oberlander International Landscape Architecture Prize jury includes leading landscape architects, urban planners, architects, academics, and other experts from around the world.
Image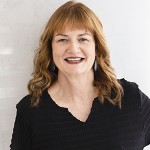 Professor Elizabeth Mossop (chair) is Dean of the University of Technology Sydney (UTS) School of Design, Architecture and Building and a landscape architect and urbanist with wide-ranging experience in both landscape design and urban planning.  Elizabeth is a founding principal of Spackman Mossop & Michaels landscape architects based in Sydney, Australia, and New Orleans, LA. With an academic career spanning 25 years, Elizabeth has held key roles at universities in both the United States and Australia. Before joining UTS, she was Professor of Landscape Architecture and Director of the Robert Reich School of Landscape Architecture at Louisiana State University, one of the highest ranked landscape architecture programs in the United States. Previously, she was the Director of the Master of Landscape Architecture program at the Harvard Graduate School of Design.  
"It is a privilege to chair this outstanding global jury for the Cornelia Hahn Oberlander International Landscape Architecture Prize for 2023. The prize offers a unique opportunity to recognize an unparalleled contribution to the discipline of landscape architecture as well as to elevate understanding and appreciation of the profession around the world."
Image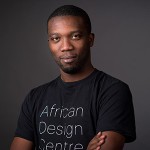 Christian Benimana, Co-Executive Director and Senior Principal, MASS Design Group, Kigali, Rwanda, joined MASS Design Group as a Global Health Corps Design Fellow in 2010. Today, Christian works as one of the firm's Co-Executive Directors and Senior Principals and has been involved as an operational and administrative leader while also spearheading design/build projects, large and small, and development initiatives. Christian's significant portfolio at the Rwanda office includes the Rwanda Institute for Conservation Agriculture, the Ellen DeGeneres Campus of the Dian Fossey Gorilla Fund, African Leadership University, the Ruhehe Primary School, and the Regional Centre of Excellence in Biomedical Engineering and eHealth. Christian also acts as the Founding Director of the African Design Centre and has extensive knowledge of the architectural industry in Rwanda, and East Africa at large. He holds a Bachelor of Science in Architecture from the School of Architecture and Urban Planning (CAUP) of Tongji University in Shanghai, China (2008), and has served as the Secretary General of the East Africa Institute of Architects.  
"The prize gives an opportunity to award outstanding accomplishment and unique appreciation of landscape architecture's ability to create regenerative landscapes. I am honored to join the jury to provide insight into how invaluable this aspect is for healthier environments, not only from a developed world perspective."
Image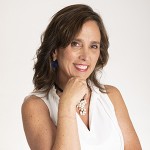 Consuelo Bravo, owner of Panorama in Santiago, Chile, is an entrepreneur focused on designing shared opportunities to improve urban and environmental assets. Her firm's work uses design as a medium for project development, whilst improving our stakeholder´s overall urban quality index. Professionally trained as Architect (PUC 1998), Urban Designer (Harvard, MAUD 2003), Landscape Architect (Harvard, MLA 2003), she has always shared academia as Catholic University Professor with professional practice. In 2004 Bravo founded IBA, an architecture, urban and landscape design firm. In 2010 she re-founded the firm as Panorama adding construction and operation to the professional consulting practice.
"Over the past few years, there has been a notable shift in the work of landscape architects from a mere interpretative relationship between design and nature to a more proactive approach towards nature stewardship and environmental awareness. As a member of this jury, I am enthusiastic about the opportunity to evaluate the works of landscape architects who are making strides in promoting sustainability and ecological consciousness. I also acknowledge the challenges and opportunities faced by our profession on a global scale and am honored to be part of a movement that aims to create positive outcomes for our planet and its inhabitants."
Image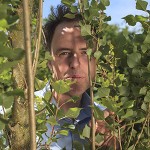 Adriaan Geuze, IR, RLA, OALA, and professor, is a founder of West 8 urban design & landscape architecture, a leading urban design practice established in 1987, headquartered in Rotterdam, The Netherlands, and with offices in Brussels, Belgium, and Philadelphia, PA. Mr. Geuze has extensive experience in directing Dutch and international teams on projects all over the world. An internationally respected professor in landscape architecture and urban design he frequently lectures and teaches at universities worldwide. Over his extensive career he has won numerous awards including the Prix de Rome in 1990, the Rosa Barba First European Landscape Prize in 2002, the Veronica Rudge Green Prize for Urban Design from the Harvard Design School in 2002, the Global Award for Sustainable Architecture™ in 2014 and in 2022, Adriaan was the recipient of the Sir Geoffrey Jellicoe Award in Landscape Architecture, the highest honor the International Federation of Landscape Architects (IFLA) can bestow.  In 2005 Mr. Geuze was curator for the 2nd International Architecture Biennale in Rotterdam and in 2011 he was presented with the Lifetime Achievement Award by the Mondrian Fonds. With West 8, Mr. Geuze has been honoured with the success of winning various international design competitions such as Governors Island in New York, Toronto's New Central Waterfront in Canada, Madrid RIO in Spain and Yongsan Park in Seoul, Korea. He was also a member of the Oberlander Prize Advisory Committee, which developed the intellectual infrastructure of the prize.  
"Landscape Architecture recently became a discipline with global resonance, it includes three mature domains: Science, ecology, and resilience; the practitioners, scientists, and execution; as well as reflection, journalism, and academia. This Cornelia Hahn Oberlander International Landscape Architecture Prize is the landmark of this momentum – elevating and heightening the profession further. I'm honoured to be a part of this year's jury."
Image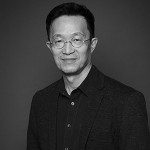 Leonard Ng Keok Poh leads the
Ramboll Studio in Singapore. Leonard's academic background and design interest lies at the juncture between mankind and its environment, with the aim of finding a long-term sustainable balance between them. His approach involves extensive collaboration with diverse professions to foment holistic landscape-based solutions that engage and educate users while respecting the environment. His recent works feature designs that integrate water found on-site with the surrounding urban development, in a sensitive manner. His works has received numerous awards in including the International Federation of Landscape Architecture Asia Pacific Award - Outstanding Award in Parks and Open Space, for the Jurong Lake Garden. Professional experience: Ramboll Studio Dreiseitl, 2008 - Present, Lush Studio, Singapore, 2007-2008, National Parks Board, Singapore, 2002-2005. Education: MA, Landscape Urbanism, Architectural Association, United Kingdom, BA, Landscape Architecture, Lincoln University, New Zealand.  
"It is an honour to be a member of the jury for the Cornelia Hahn Oberlander International Landscape Architecture Prize. The privilege of being selected comes with the responsibility to identify the standard bearer for the growing landscape architecture profession. This is an important task as we as landscape architects can play a significant role in addressing the challenges posed by climate change. The winner of the Oberlander Prize can be that beacon for future landscape architects."
Image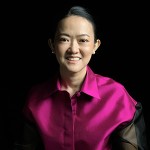 Kotchakorn Voraakhom, Bangkok, Thailand, CEO and Founder of Landprocess and Porous City Network, is a landscape architect who works on building productive green public space that tackles climate change in dense urban areas and climate-vulnerable communities. Opened in 2017, Chulalongkorn Centenary Park is the first critical piece of green infrastructure in Bangkok to reduce urban flood risk. With on-site water management, the park can collect, treat, and hold up to one million gallons of water, alleviating overwhelmed public sewage during heavy rainfall. In 2019, Thammasat Urban Rooftop Farm, Asia's largest, was opened. Landprocess repurposed wasted rooftop space to address food and water scarcity in preparation for future climate challenges. In 2020, Chao Phraya Sky Park was realized. Once an inaccessible and incomplete sky railway, the old ruins are now whole, becoming the first realized bridge park to cross a river in any world capital city. United Nations awarded Voraakhom as Winners of the UN Global Climate Action Awards, Women for Results. She is featured in the 2019 TIME 100 Next, a list from TIME Magazine —that spotlights 100 rising stars shaping the world's future, CNN Design, and New York Times. She is also on the list of 15 women fighting against climate change from TIME. She was named BBC100 Women, the Green 30 for 2020 by Bloomberg and was a keynote opening speaker for the 2019 Movin' On Summit. Voraakhom is now teaching at Harvard University's Graduate School of Design. She is a Chairwoman of the Climate Change Working Group of the International Federation of Landscape Architects (IFLA World), TED Fellow, Echoing Green Climate Fellow, Atlantic Fellow, and Futurity Fellow from BMW Foundation in exploring landscape architecture-based solutions to working with the water-based city she calls home.  
"This is not only about selecting a landscape architecture project, a person, or an action, it is also about defining the future direction of our profession.  I am so grateful to be part of this jury."
Image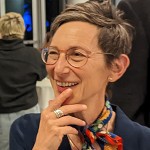 Jane Wolff is a professor at the
University of Toronto's Daniels Faculty of Architecture, Landscape, and Design in Canada and the recipient of the 2022 Margolese National Design for Living Prize. She was educated as a documentary filmmaker and landscape architect at Harvard University. Her activist research uses drawing and writing to decipher and represent the web of relationships, processes, and stories that shape the everyday landscapes of the Anthropocene. She was the co-curator (with Susan Schwartzenberg) of the Toronto Landscape Observatory, an installation and program series designed to help visitors to the 2022 Toronto Biennial of Art recognize, acknowledge, and understand their own roles in the city's ecosystem. Her publications include Bay Lexicon, Delta Primer: a field guide to the California Delta, Landscape Citizenships (co-edited with Tim Waterman and Ed Wall), and the Gutter to Gulf website (co-authored with Elise Shelley and Derek Hoeferlin).  
"The Oberlander prize offers jurors a chance to think and talk about what's important in our discipline. I'm honoured to be part of the conversation."
Image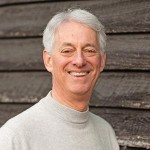 Oberlander Prize Curator John Beardsley trained as an art historian and earned an A.B. from Harvard and a Ph.D. from the University of Virginia. He is the author of numerous books on contemporary art and design, including Earthworks and Beyond: Contemporary Art in the Landscape (fourth edition, 2006) and Gardens of Revelation: Environments by Visionary Artists (1995), as well as many titles on recent landscape architecture. He has extensive teaching experience in the departments of landscape architecture at the University of Virginia, Charlottesville, 1985–96; the University of Pennsylvania, Philadelphia, 1989–92; and Harvard University, Cambridge, where he was an adjunct professor at the Graduate School of Design (GSD) from 1998 to 2013, teaching courses in landscape architectural history, theory, research, and writing.
< Prize Landing Page | Nominee Qualifications, Jury Process and Governance >