feature
2023 Year in Review
With you as our champion and generous supporter, The Cultural Landscape Foundation (TCLF) marked its 25th year with an exceptional record of accomplishments. TCLF's initiatives over this past quarter century have succeeded in creating authoritative bodies of freely accessible information about our cultural landscape legacy and making visible the often-invisible hand of the landscape architect. Add to this, the establishment of the Cornelia Hahn Oberlander International Landscape Architecture Prize, in 2019, recently called the world's "top honor in the field of landscape architecture." Before we get to the summary of this year's accomplishments, here are some recent reflections on the foundation's education and advocacy efforts:
Landscape architect Laurie Olin, a National Medal of Arts recipient and one of the field's most accomplished and respected practitioners, wrote this past February:
Twenty years ago, if one said, "cultural landscape," people stared blankly. TCLF has done more to change this than academia, the popular press, or any other organization.
Landscape architect and co-founder of Agency Landscape and Planning, Gina Ford, wrote:
From its extensive database of practitioners, projects, and endangered sites to its diverse programs, conferences, and writings to its savvy with contemporary press, social media, and communication outlets, TCLF's diversity of technique is as impressive as its reach and impact. What I have come to value more recently is how steadfastly it leverages those platforms to shine a light on the most relevant issues of our day.
A descendent associated with Richmond, VA's Shockoe Hill African Burying Ground recently praised TCLF:
I am so glad that you are [there]. The threats to this burial ground appear to be everywhere. This one likely would have been missed without you.
Elizabeth K. Meyer, Merrill D. Peterson Professor of Landscape Architecture, Inaugural Faculty Director, UVA Sustainability Lab, and Founding Director, UVA Center for Cultural Landscapes, wrote:
The Oberlander Prize, "over time, will have an extraordinary global impact on the public perception and awareness of landscape architecture."
We are grateful for and humbled by these statements. Nevertheless, the threats to our shared landscape legacy continue necessitating an ever-greater public engagement and advocacy commitment. Looking to 2024, TCLF will continue to expand its reach and content to increase the understanding of our complex cultural landscape legacy.  Here are the highlights from 2023 that your generosity made possible:
On October 17, Kongjian Yu, pioneer of the "sponge cities" concept for addressing climate change accelerated urban flooding that has revolutionized the field of landscape architecture and is inspiring major decision-makers globally, was announced as the 2023 Cornelia Hahn Oberlander International Landscape Architecture Prize winner.  An international seven-person jury selected Yu from more than 300 nominees from around the world. Along with an introductory video about Yu and three seminal projects, his significant works will be added to the What's Out There database. TCLF is in the planning stages to produce a Pioneers Oral History, and curate public engagement activities with the Beijing-based laureate in 2024.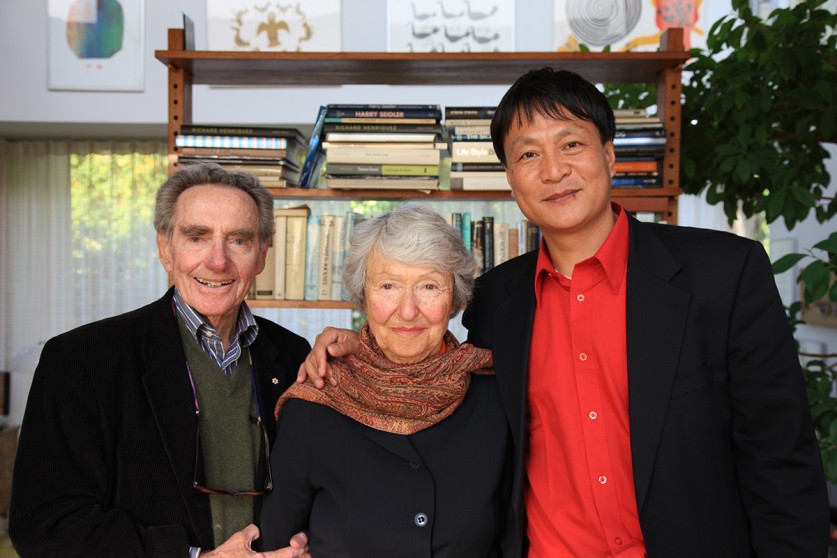 The inaugural Oberlander Prize laureate, landscape architect Julie Bargmann, was the subject of TCLF's eighteenth video oral history in the award-winning Pioneers series. More than two dozen video segments capture the life, career, and design philosophy of this enigmatic practitioner. The oral history was premiered during a reception at a signature Bargmann project, the Urban Outfitters campus in Philadelphia. Additionally, in mid-August, TCLF's team spent a week in Montreal videotaping an oral history with landscape architect Claude Cormier, who passed away on September 15. Follow-up videography was also undertaken in Toronto to capture his significant legacy there. TCLF is aiming for a 2024 roll out.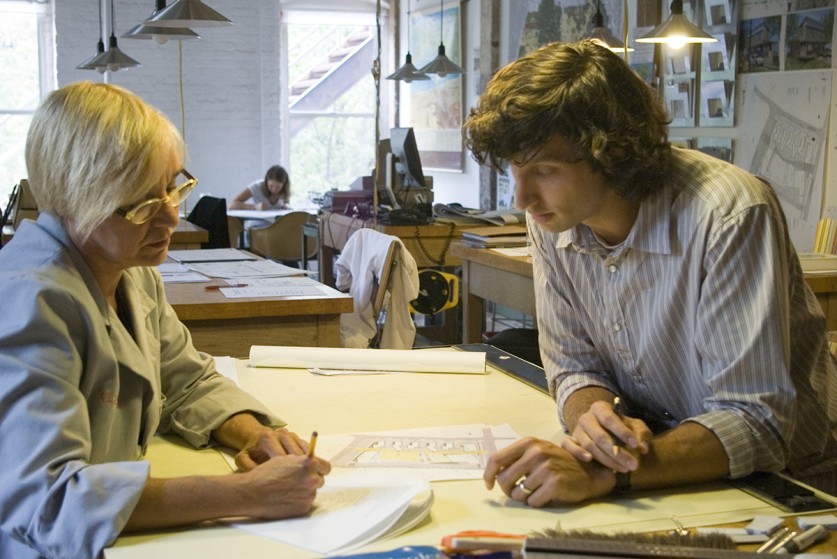 The annual thematic Landslide report and exhibition, which normally focuses on threatened and at-risk landscapes, instead focused on 25 sites and groupings of landscapes that TCLF's advocacy helped save during the past quarter century. The sites in Landslide 2023: 25 Years/25 Saved are among more than 60 saved and the report proivides tangible metrics for the foundation's local and national impact.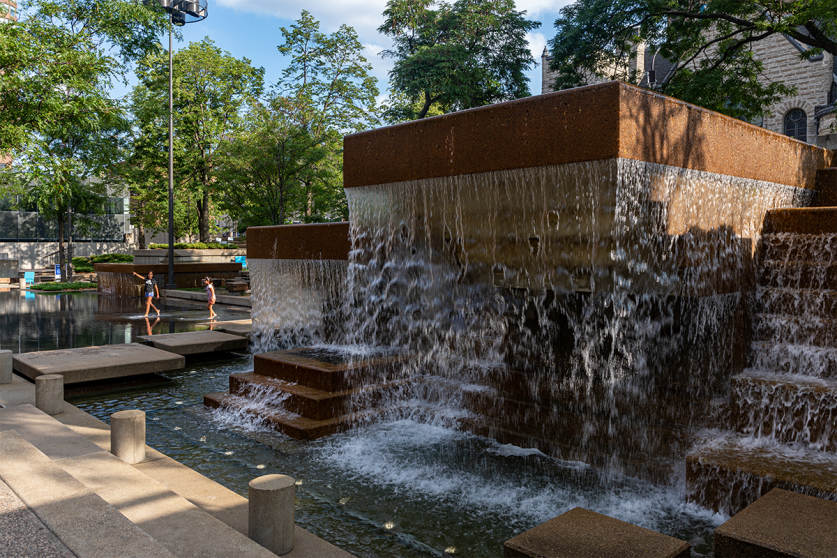 Advocacy efforts for at-risk sites resulted in the listing of Minneapolis, MN's Hiawatha Golf Course in the National Register of Historic Places and the addition of Lawrence Halprin's Charlottesville Mall to the Virginia Landmarks Register. The relocation and reconfiguration (under the artist's direction) of Elyn Zimmerman's site-specific installation MARABAR to the American University campus in D.C. curtailed the proposed demolition of the work that is now known as SUDAMA. Myriad ongoing efforts addressed threats to Shockoe Hill African Burying Ground, Richmond, VA; Carpenter Creek, Pensacola, FL; Sandy Ground, Staten Island, N.Y.; important works on the North Carolina State University campus, Raleigh; Plaquemine Point, Sunshine, LA; Elizabeth Street Garden, New York, N.Y.; and many others.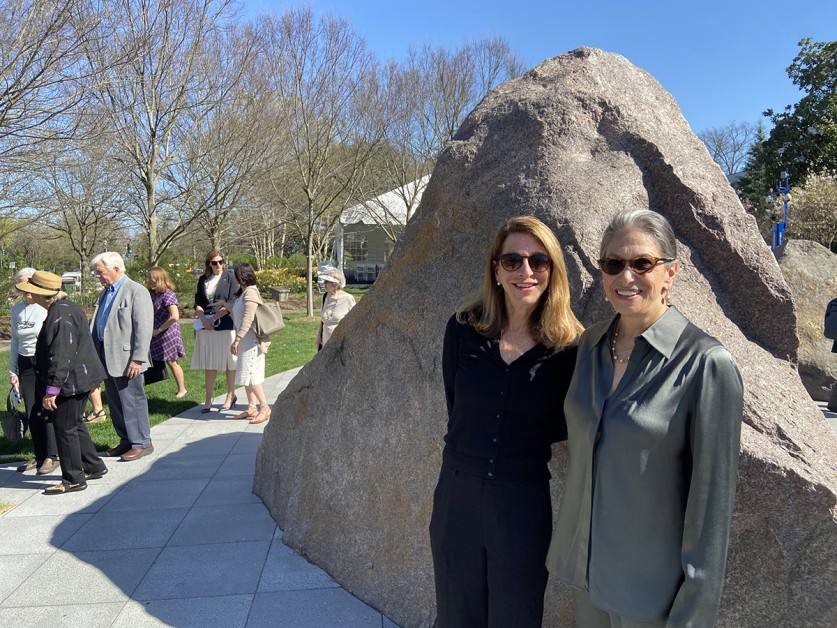 By year's end, TCLF will launch a digital guide to more than 125 landscapes associated with African American history and culture, an effort supported by the National Endowment for the Arts, Art Works program. The sites and their associated designers will also be added to the What's Out There and Pioneers databases, respectively. TCLF also hosted the third in an on-going series of Race & Space Conversations, which drew more than 700 attendees.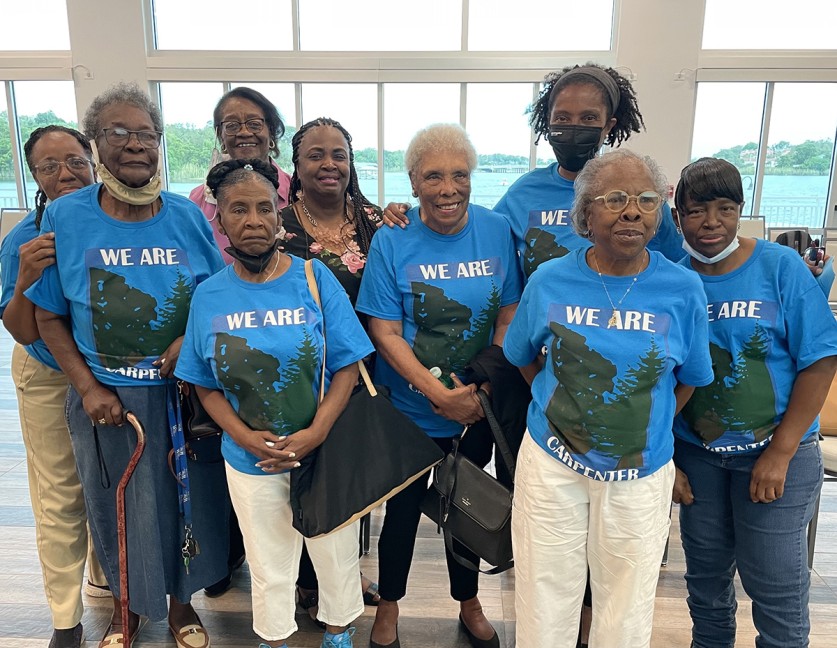 Preeminent landscape photographer Alan Ward, a principal with Sasaki, gifted TCLF a digital archive of more than 2,500 photos of landscapes throughout the United States and in twelve countries, taken over a period of 50 years. This is the first such bequest to TCLF.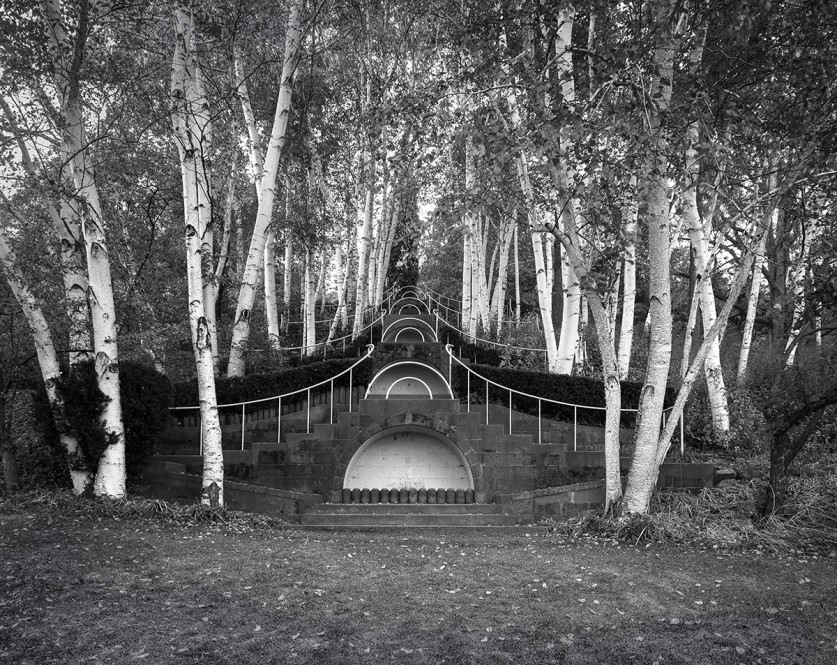 TCLF's searchable online database of cultural landscapes surpassed 2,650 sites this year. What's Out There Weekends in Cleveland, OH, and Rhinebeck and the Mid-Hudson Valley, N.Y., featured dozens of well-attended free tours and were accompanied by the creation of guidebooks of the tour sites and new digital city guides. The existing twenty digital guides continue to grow with their expansion to include Black, Indigenous, and People of Color (BIPOC) landscapes; the New York City guide now surpasses 130 sites and more than 100 related pioneers.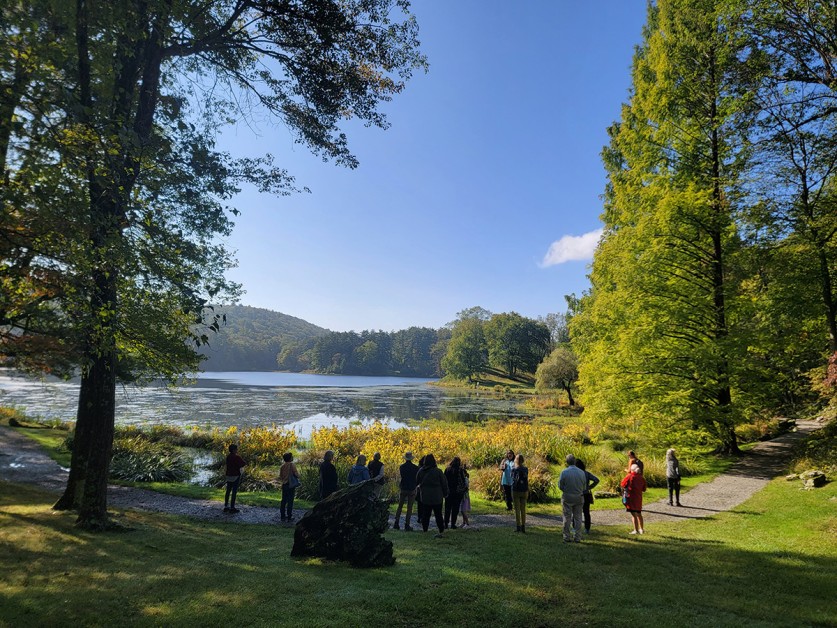 TCLF's President & CEO, Charles A. Birnbaum, is providing ongoing technical assistance for Cheekwood Estate and Garden, Nashville, TN; Greenacre Park, New York, N.Y.; The Green-Wood Cemetery, Brooklyn, N.Y.; Innisfree, Millbrook, N.Y.; Live Oak , Weyanoke, LA; along with project reviews for several landscape architecture practices. The Getty Conservation Institute commissioned TCLF to develop a series of lectures about Modernist landscape architecture that were broadcast globally to more than 80 key decision makers and leaders. Birnbaum continues to give customized versions of his "The Olmsted in All of Us" lecture throughout the country, including in New York, Boston, Atlanta, and Denver, and is currently teaching the seminar "Why Not Cultural Systems" at the Harvard University Graduate School of Design.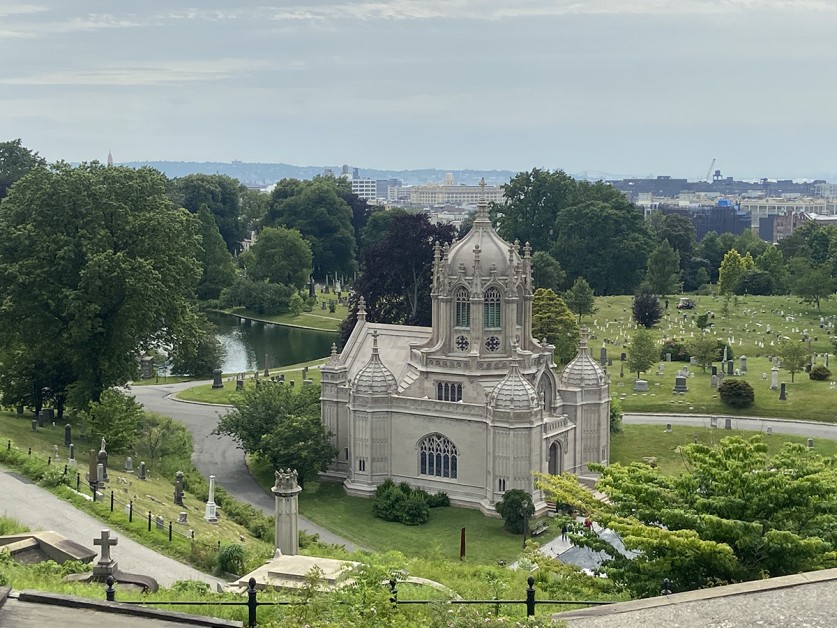 Media coverage included than 80 articles globally (so far) and a full-page New York Times ad accompanying the announcement of Kongjian Yu as the 2023 Oberlander Prize laureate, with more coverage in the works. The New York Times chronicled the relocation of SUDAMA, as did Smithsonian Magazine, Architect's Newspaper, Le Journal des Arts, Art Newspaper, Artforum, Art Daily, and others. The progression of the Hiawatha Golf Course's National Register designation received continued coverage in the Minneapolis Star Tribune, local broadcast media, and more. A New York Times exclusive announced the Alan Ward archive; extensive coverage by the Charlotte Observer, Charlotte Journal of Commerce, and others reported about the Landslide site Thomas Polk Park; TCLF was cited in editorials in the Houston Chronicle, and others; and entries in the What's Out There database informed media coverage in the U.S. and internationally, including in Korea and Indonesia. TCLF secured a New York Times obituary for Claude Cormier and was featured in that paper's Harriet Pattison obituary. The January 2023 issue of Landscape Architecture Magazine featured a ten-page spread about Landslide: The Olmsted Design Legacy; the Experiencing Olmsted guidebook to more than 200 Olmsted landscapes, received a glowing review in the Wall Street Journal and elsewhere.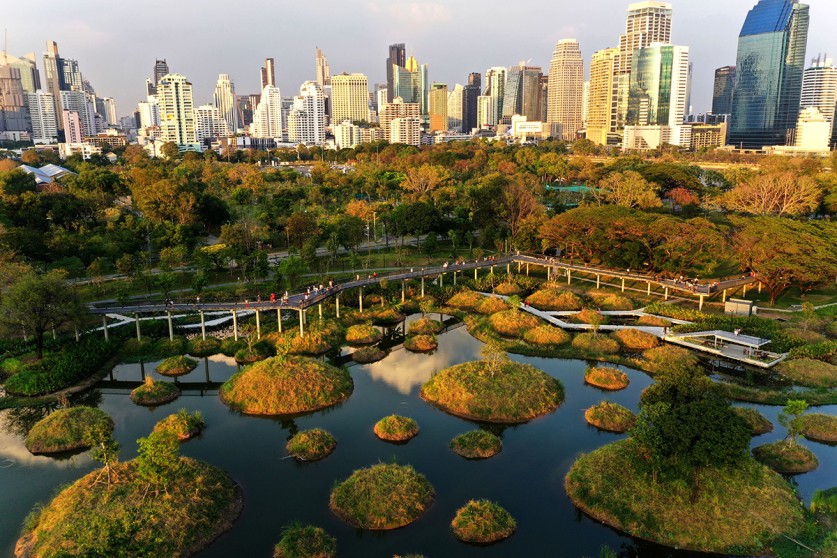 On October 30, TCLF received the American Society of Landscape Architects' prestigious Olmsted Medal, which recognizes individuals, organizations, agencies, or programs for environmental leadership, vision, and stewardship.
And there's so much more. Again, thank you for your support … and now on to 2024