Feds Approve Plan for Bears Ears, Grand Staircase-Escalante

Feds Approve Plan for Bears Ears, Grand Staircase-Escalante
Feds Approve Plan for Bears Ears, Grand Staircase-Escalante
The U.S. Department of the Interior has finalized a plan that allows drilling, mining, and grazing on lands in southern Utah that were, until recently, protected within the boundaries of two national monuments. In 2017 President Donald Trump reduced the size of Bears Ears National Monument by 85 percent, and the size of Grand Staircase-Escalante National Monument by more than half, excising nearly two million acres from the monuments combined.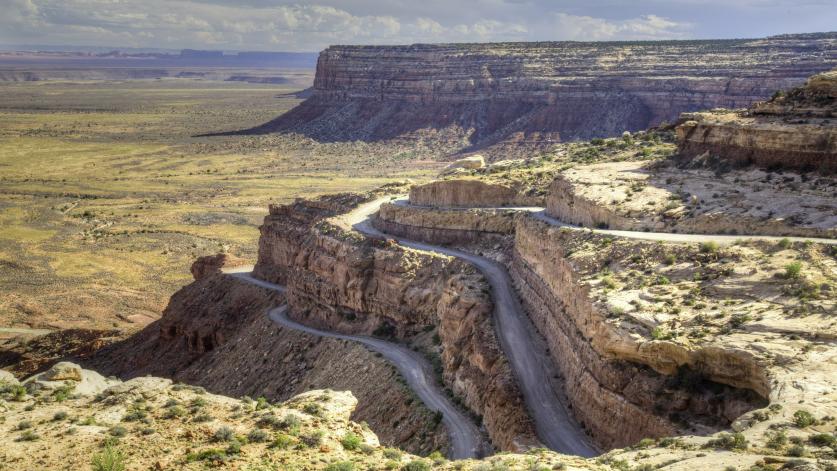 Under the new federal management plan, much of Bears Ears and more than 1,000 square miles of the former Grand Staircase-Escalante monument are open to coal mining and oil-and-gas drilling. Other measures include allowing off-road vehicles in some areas for the first time, and permitting camping outside of what had been specially designated zones. In addition to the work of extractive industries, these new recreational opportunities are a concern to archaeologists, tribal members, and cultural–resource specialists because the area contains tens of thousands of cultural artifacts, rare examples of rock art, and fossils that are millions of years old.
An initial draft of the resource management plan was unveiled in July 2019, and little has changed in the final version. But at least fifteen mining claims have already been filed on land once included within the monuments' boundaries, according to the Bureau of Land Management (BLM). Opponents of the plan, engaged in a legal battle over the reduction of the size of the monuments, criticized the Trump Administration's willingness to move ahead before the courts have reached a decision.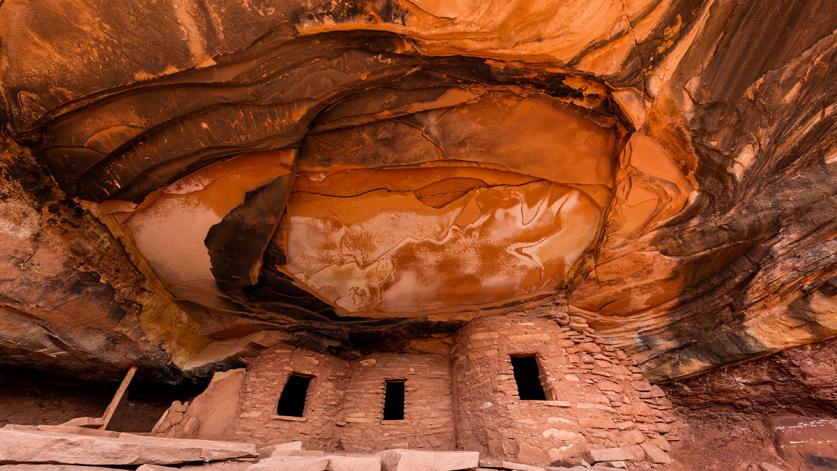 Randi Spivak, public lands director at the Center for Biological Diversity, has vowed to continue to fight the move. "It's the height of arrogance for Trump to rush through final decisions on what's left of Bears Ears and Grand Staircase Escalante while we're fighting his illegal evisceration of these national monuments in court," Spivak told The Guardian, "Trump is eroding vital protections for these spectacular landscapes. We won't rest until all of these public lands are safeguarded for future generations."
Some Utah officials have praised the new plan, including Governor Gary Herbert: "As the Antiquities Act itself states, and as I have reiterated for years, monuments should be as small as possible to protect artifacts and cultural resources, and they should not be created over the objections of local communities. I'm happy to see the administration develop management plans that protect areas with sensitive artifacts and yet still provide a way to use these lands for recreation, grazing and management practices that will keep the lands healthy."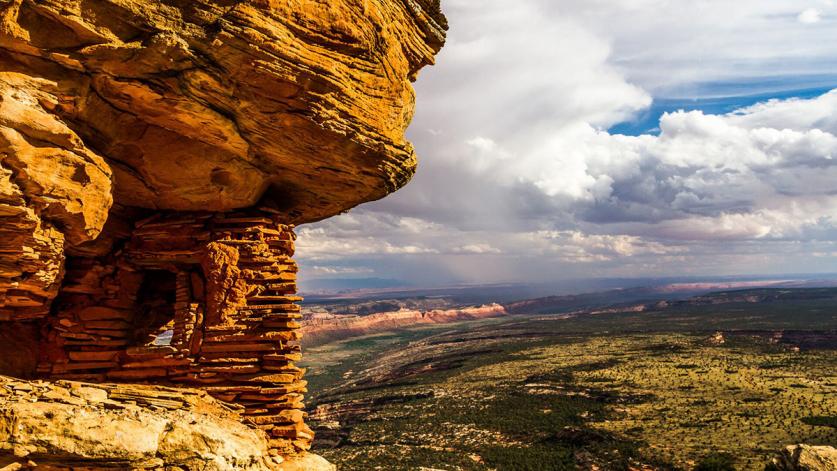 A unique landscape of spires, canyons, mountain meadows, and two eponymous buttes towering above the vast plateau of Cedar Mesa, Bears Ears is a sacred site to Native Americans, who have returned there throughout the twentieth century for spiritual ceremonies. In the 1930s, the tribes began advocacy to protect the land under the Antiquities Act of 1906. Responding to a 2015 petition from the Bears Ears Inter-Tribal Coalition, President Barack Obama declared Bears Ears a national monument in 2016. President Bill Clinton made Grand Staircase-Escalante a national monument in 1996.
TCLF featured Bears Ears in its Landslide 2017: Open Season on Open Space when President Trump issued an Executive Order requiring then-Interior Secretary Ryan Zinke, whose purview included the Antiquities Act, to reassess the status of 27 national monuments. According to opponents, the move to rescind protected status for some monuments, and to redraw their boundaries to allow energy extraction, is directly linked to President trump's campaign promise to increase mining and oil-and-gas production in the United States.