Garden Dialogues 2021: Bel Air, CA

Garden Dialogues 2021: Bel Air, CA
Garden Dialogues 2021: Bel Air, CA
All events will be subject to local guidelines on gatherings, including social distancing, wearing face coverings, and stay-at-home orders. Attendance is limited to 25 people, not only to maximize the safety of those attending but to promote an intimate learning experience. If this event needs to be postponed to comply with local ordinances, registrants will be notified directly.
Located high above Bel Air, this two-acre garden affords panoramic views of downtown Los Angeles, the distant San Gabriel Mountains, and the Los Angeles Westside. The owners commissioned Stephen Billings Landscape Architecture to create gardens that reflect their active lifestyle and growing family.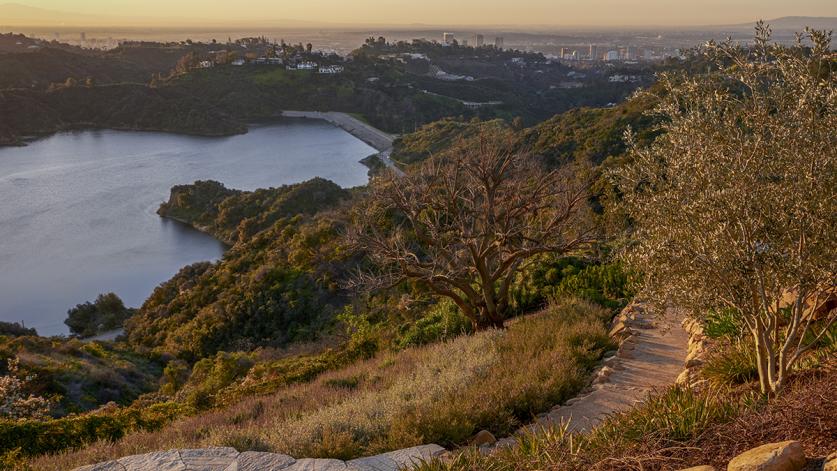 The firm used the Japanese concept of Shakkei, incorporating the surrounding landscapes into the composition of the garden. They took advantage of the existing stands of mature jacaranda trees located on the adjacent properties and planted a grove of the same trees throughout the motor court, creating the illusion of a much larger landscape. The gardens, water feature, and driveway are a composition of gentle curves that emanate from the building like a series of water ripples, with a focus on an existing ficus tree.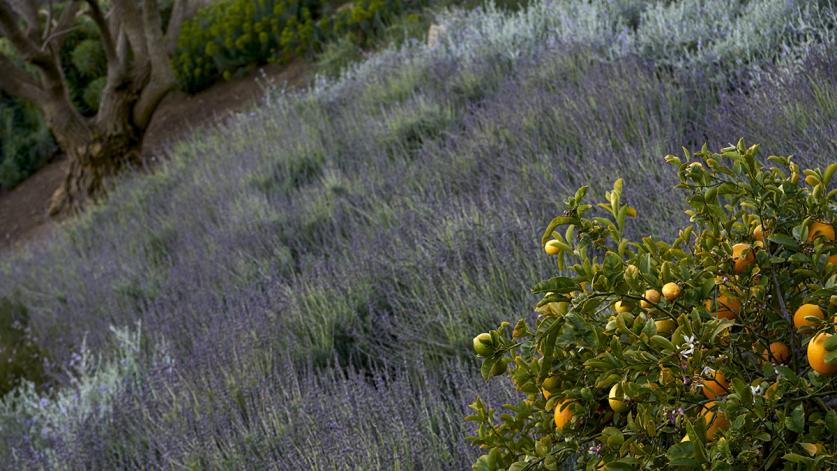 The same Shakkei concept was used on the hillside garden by incorporating plant materials of the adjacent native chaparral into the planting palette of the new garden. Stunning views of the Stone Canyon Reservoir are featured on a meandering walkway that weaves through a terraced hillside linking entertaining areas among a grove of new olive trees and an orchard of citrus, plums, pomegranate, and avocado. Plant materials with aromatic oils were chosen to fill the air with fragrance in the summer heat. This phenomenon is called maquis, and it occurs naturally in coastal areas of the Mediterranean.  Stephen Billings Landscape Architecture utilized plant materials native to that region such as rosemary, cistus, lavender, and myrtle in combination with California native plants to seamlessly blend with the surrounding plantings.
This Garden Dialogue will be led by landscape architect Stephen Billings. Architect Suzanne Shepela from Landry Design will also be available during the tour to discuss the architecture and collaboration between the design team.
2.0 LA CES™ professional development hours will be available to attendees.
Refund Policy
Cancellations and Refunds will be granted according to the following schedule:
Up to two (2) weeks in advance: 90% (Deduction represents administrative processing fees)
Less than two (2) weeks in advance but up to seven (7) days prior: 70%
No refunds will be made for cancellations seven (7) days prior to event
No refunds will be made for "No Shows" (a person who registers for a program but who does not cancel registration or attend the program).
Refunds will be processed as they are received or after the conclusion of the program, depending on the program date and when cancellation occurs. Refunds may take five (5) to seven (7) business days to process.