Lawsuit Seeks Reversal of Overton Park Decision

Lawsuit Seeks Reversal of Overton Park Decision
Lawsuit Seeks Reversal of Overton Park Decision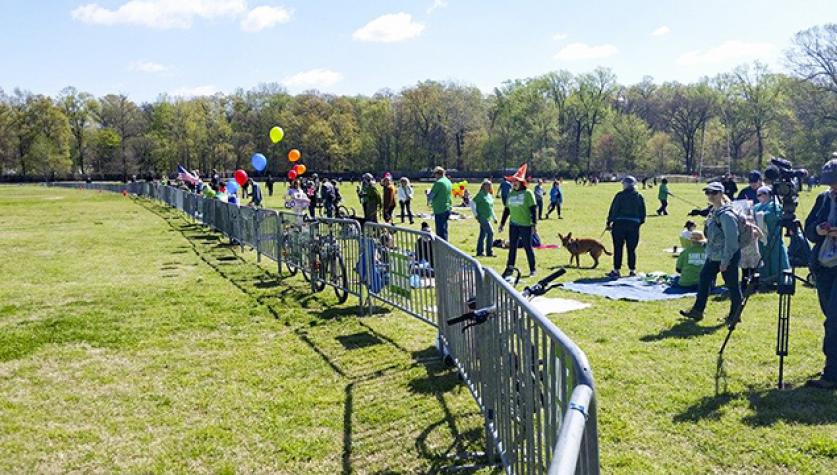 As was reported in the Memphis Daily News, Memphis residents Susan Lacy and Stephen Humbert filed a lawsuit in Shelby County Chancery Court on Tuesday, April 5, claiming that the Memphis City Council and its attorney, Allan Wade, violated Tennessee's Open Meeting Act when the council granted the Memphis Zoo control over the historic greensward of Overton Park. The Act (also known as the 'Sunshine Law') requires that the formation of public policy not be conducted in secret, and the suit alleges that Wade and the City Council "worked covertly without public knowledge, notice, or oversight to develop a resolution and gain the votes necessary in an attempt to hand authority of the Overton Park Greensward to the Memphis Zoological Society."
The resolution granting control of the greensward to the zoo was passed by the City Council by an 11-to-1 vote on March 1, 2016. The lawsuit cites the fact that the resolution appeared on the council's website mere hours before being adopted and further indicates that "prior to March 1, 2016, the City Council had never discussed this resolution, its content, its maps, its drafting, or any similar proposal at any public meeting." The lawsuit goes on to question fundamentally whether the council had the legal authority to grant control of the greensward to the zoo, citing an ordinance that the council passed in 2000 establishing and ceding power to the Division of Park Services, which is within the purview of the mayor.
The lawsuit comes amid continuing efforts by Mayor Jim Strickland's office to mediate between the zoo and the Overton Park Conservancy despite the rising tensions around the zoo's use of the greensward for parking. On Saturday, March 26, some two hundred protesters occupied the greensward at Overton Park, laying on the ground and blocking attempts to park there by zoo visitors.
Adding a political dimension to the rancor, the Memphis Flyer has reported that Memphis City Councilman Reid Hedgepeth, who worked in haste to author the resolution granting control of the greensward to the zoo, received donations from several individuals directly connected to the zoo's governing board. While acknowledging the contributions, Hedgepeth has denied that they influenced his actions with regard to Overton Park.
Overton Park was designed by George Kessler in 1901 and listed in the National Register of Historic Places in 1979. TCLF listed the park in its Landslide program in 2009 after the Memphis Zoo, which is located on the northwestern edge of the site, began using the greensward for overflow parking.