Lord & Schryver Conservancy Reaches New Milestones

Lord & Schryver Conservancy Reaches New Milestones
Lord & Schryver Conservancy Reaches New Milestones
There are many reasons to celebrate the work of the Lord & Schryver Conservancy. Its first major win came in 2015 at the conclusion of a successful campaign to purchase Gaiety Hollow, the former home, garden, and studio of Elizabeth Lord and Edith Schryver, who established the first all-woman landscape architecture firm based in the Pacific Northwest in 1929.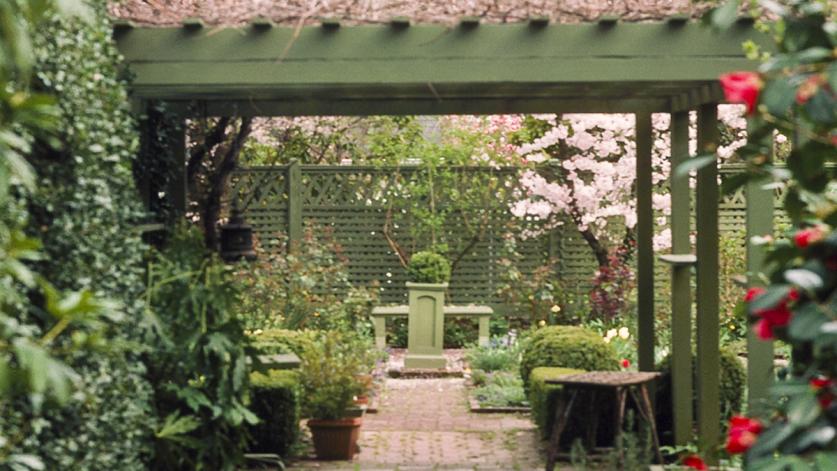 In September 2017, the conservancy hired a full-time garden manager and curator. With advanced degrees in historic preservation and public horticulture, Lindsey Kerr (an alumna of the Longwood Graduate Program in Public Horticulture) is charged with maintaining the historic integrity of the property and managing the garden. Supported by a grant from the M.J. Murdock Charitable Trust, the conservancy is currently in search of a full-time executive director to lead its development and programming efforts.   
In addition to these critical advances in hiring, other important work has taken place on the ground, with a comprehensive restoration of the landscape now nearing completion. The historical elements of the driveway have been restored, including concrete pavers and grass strips. A replica of the original entrance gate has been installed, and a new gate across the driveway is under construction. Brick pathways in the parterre garden have been restored, the pergola has been completely replaced, and a new drainage system is now in place in the West Allée. An inventory and labelling of plant materials has also been completed, and, along with a refurbishing of the lawn, historic annuals and perennials have been reintroduced to the landscape. Also in the works is the continuing development of a rich and ambitious programming agenda, including a docent program, garden workshops, tours, lectures, and more.